William Perkins
A bold personality connecting students, staff and guests to a new educational space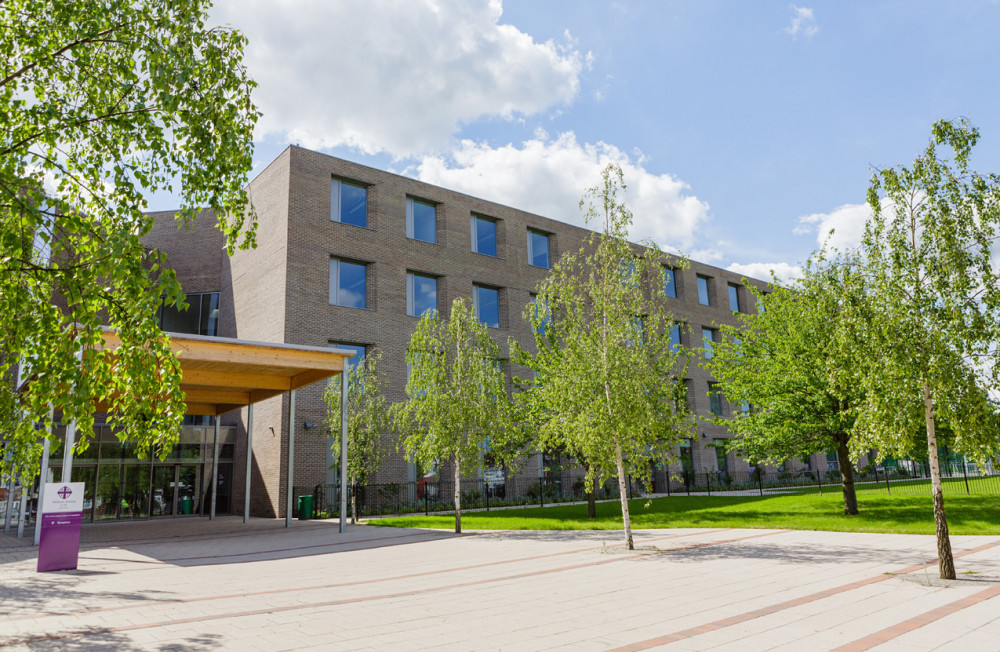 THE CHALLENGE
With an exciting opportunity to build a brand new secondary school in West London, Twyford CofE Academies Trust needed a creative brand environment specialist to work alongside management, architects and contractors to bring the school's ethos and learning environment alive.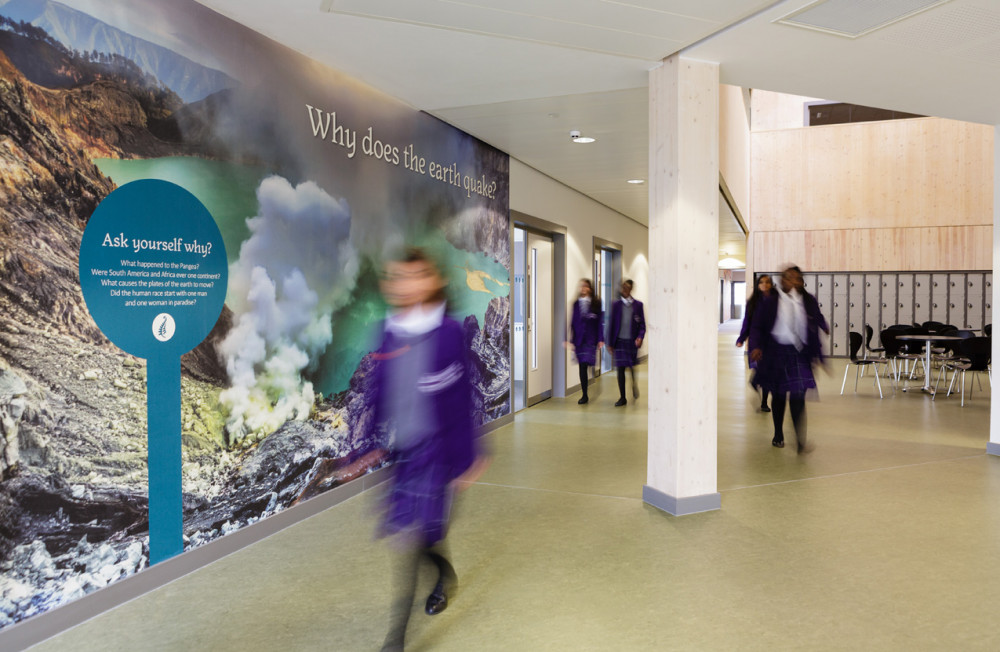 THE INSPIRATION
Following the architect's concept of external environment mirrored internally, inspired by the distinctive trees on site, RAW developed a visual theme based around the layers of a forest. Graphics, signage and wall quotes orientate users and foster an intelligent 'questioning' environment, whilst a huge sculpted 'tree' in the central atrium fuses the school with its surroundings.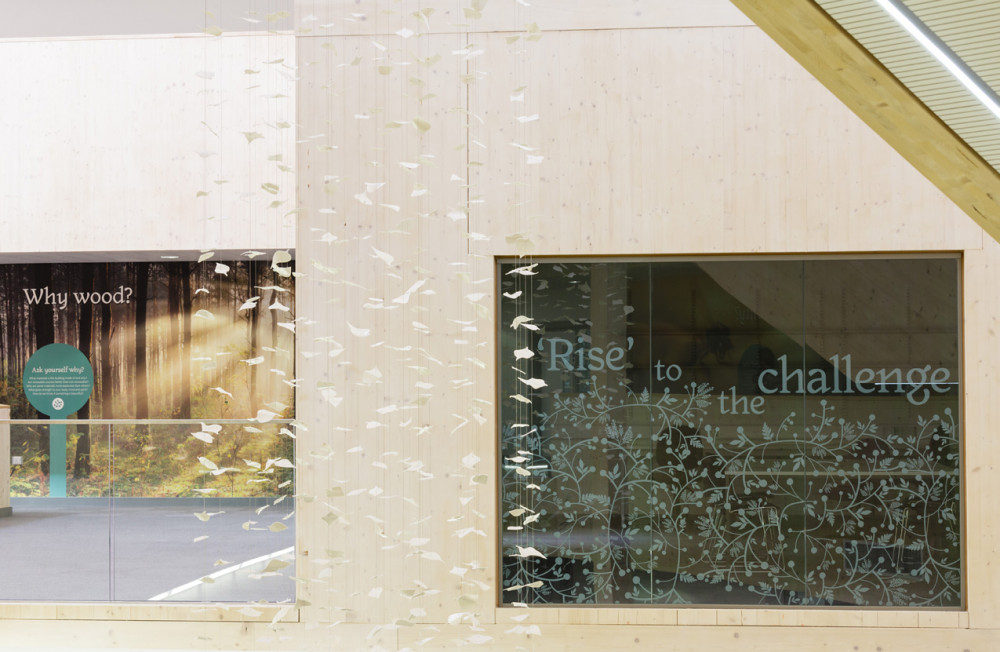 THE RESULTS
The headteacher credits RAW with bringing depth and expertise she couldn't have achieved without them; creating an environment which will engage and inspire generations of students. The building has subsequently won a RIBA award and the school awarded Ofsted 'Outstanding' status.