AWA
Transforming the World of Work – it's in our DNA
AWA are the leading global independent consultancy transforming the world of work. They use science, research and their expert experience to deliver exceptional results for exceptional companies. RAW Brothers took on the challenge to redesign their global brand experience.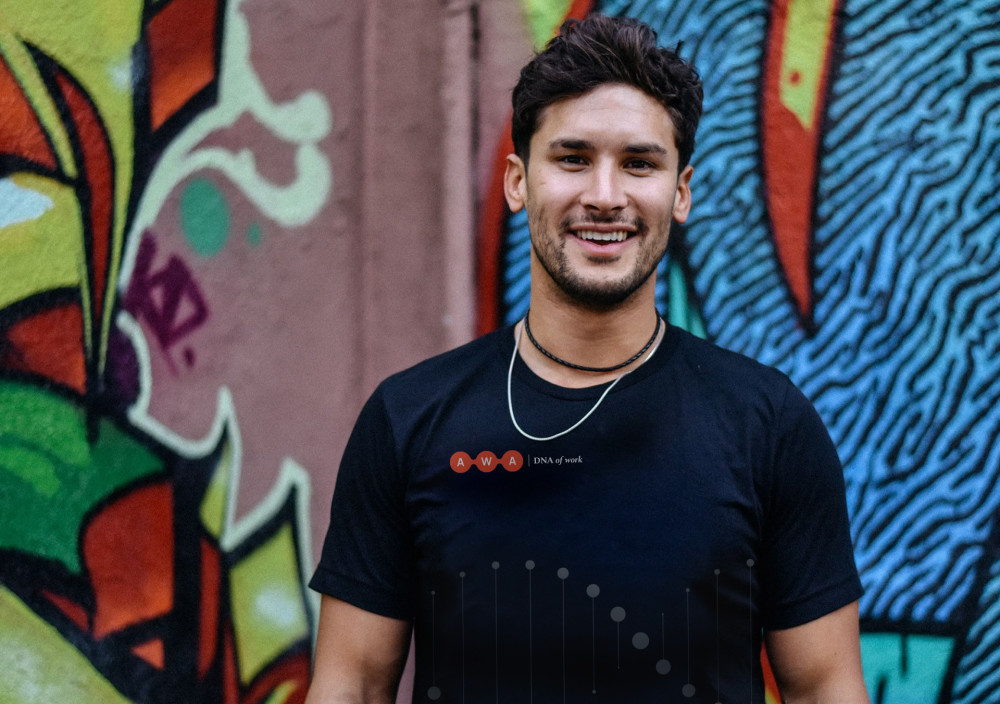 THE CHALLENGE
Managing a global brand experience had become challenging, with the success of growth many different interpretations of the brand had evolved. RAW Brothers guided the global leadership through a brand methodology to help move to a new day. Part of this process was designed to aid the founder in releasing a new management structure to deliver the refreshed brand experience.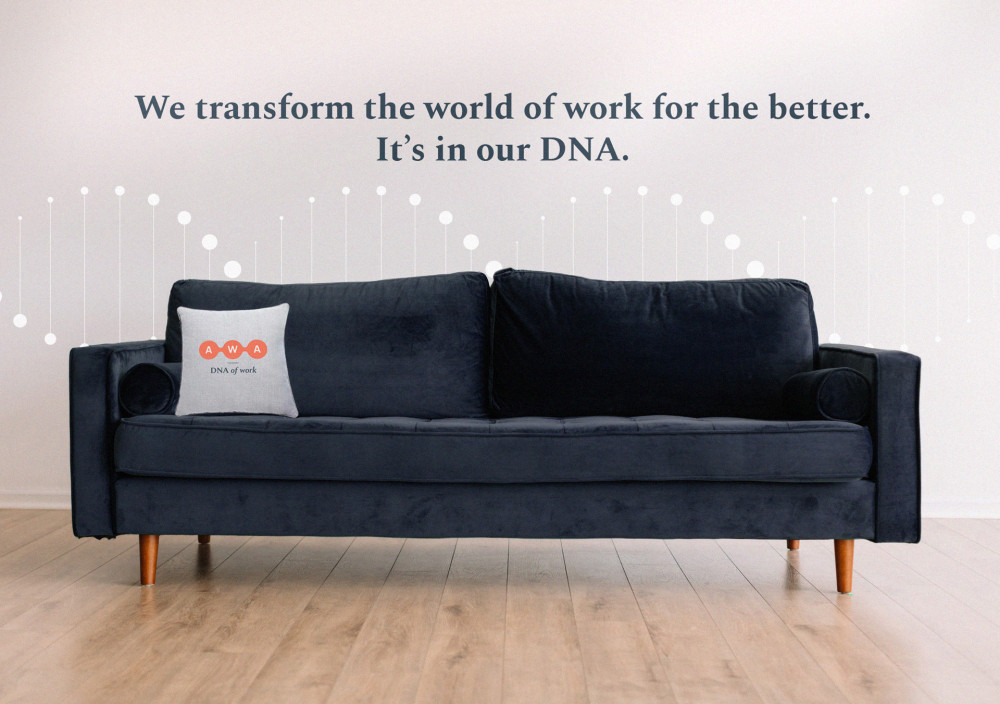 THE INSPIRATION
RAW Brothers worked through the brand positioning, architecture and identity. Part of the process included in-depth client interviews and business process reviews to help us anticipate all the design elements required. Through the brand strategy process a core brand narrative with was identified and then presented back to the client. AWA can own the 'DNA of work', they are a very unique group of consultants who fully understand how to transform the world of work. The DNA concept became a platform to build the new brand experience.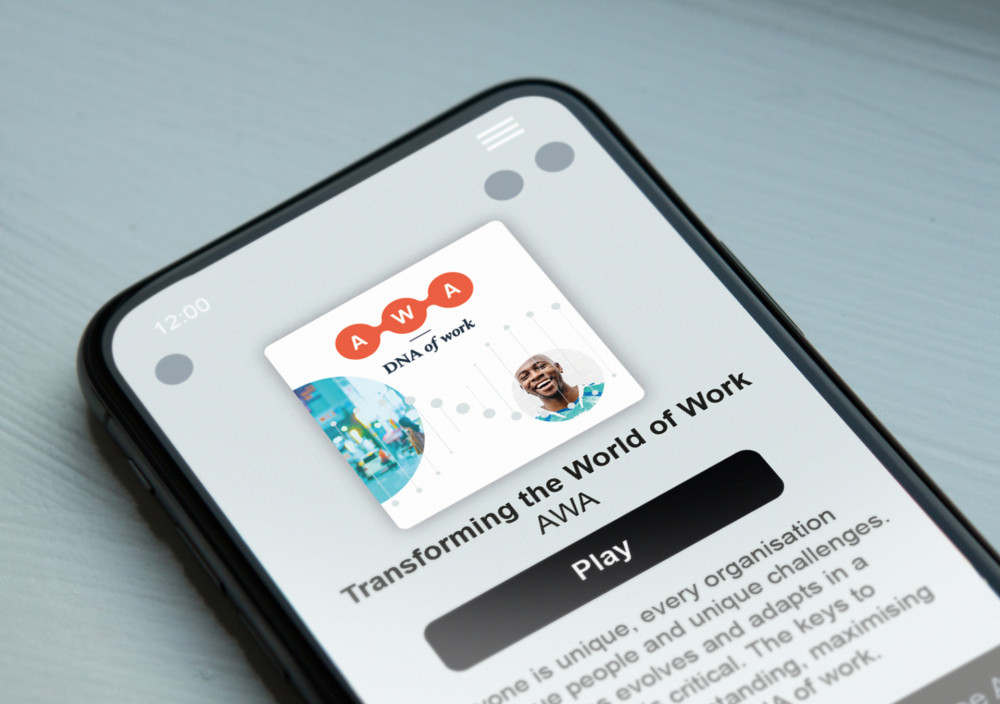 THE RESULTS
AWA DNA of Work has launched this consultancy business into a new day. This included the brand identity going under a creative evolution, the brand story has been clarified, a brand road map enables all new content to be consistent. RAW Brothers redesigned the business process approach with the creation of new infographics and client templates. The online experience has been totally renovated working with our digital partner Plug and Play. New photographic, icon, tone of voice, graphic design template libraries have been recreated.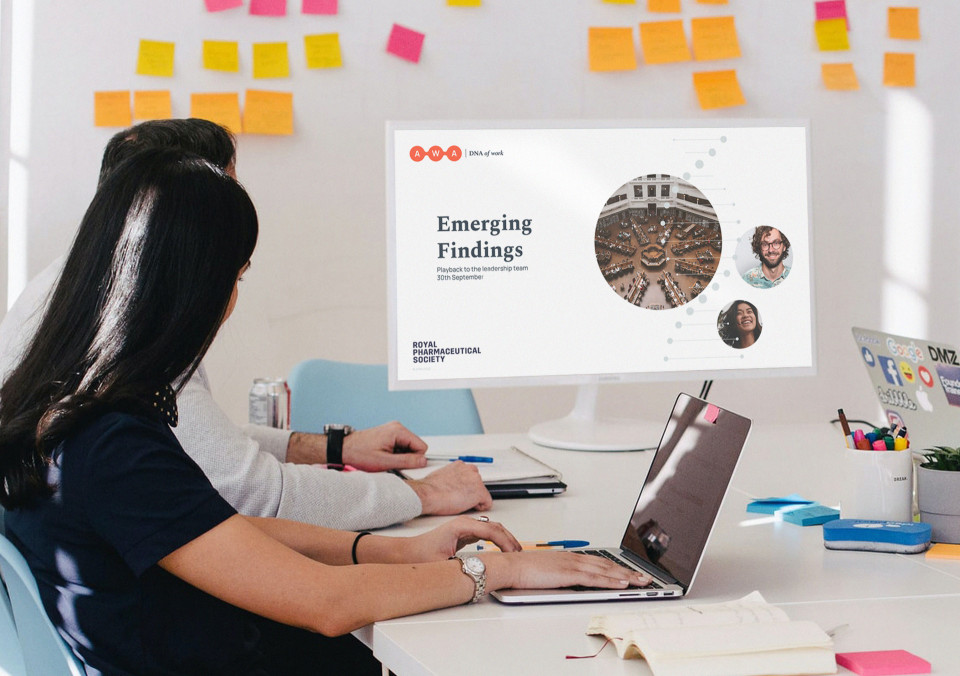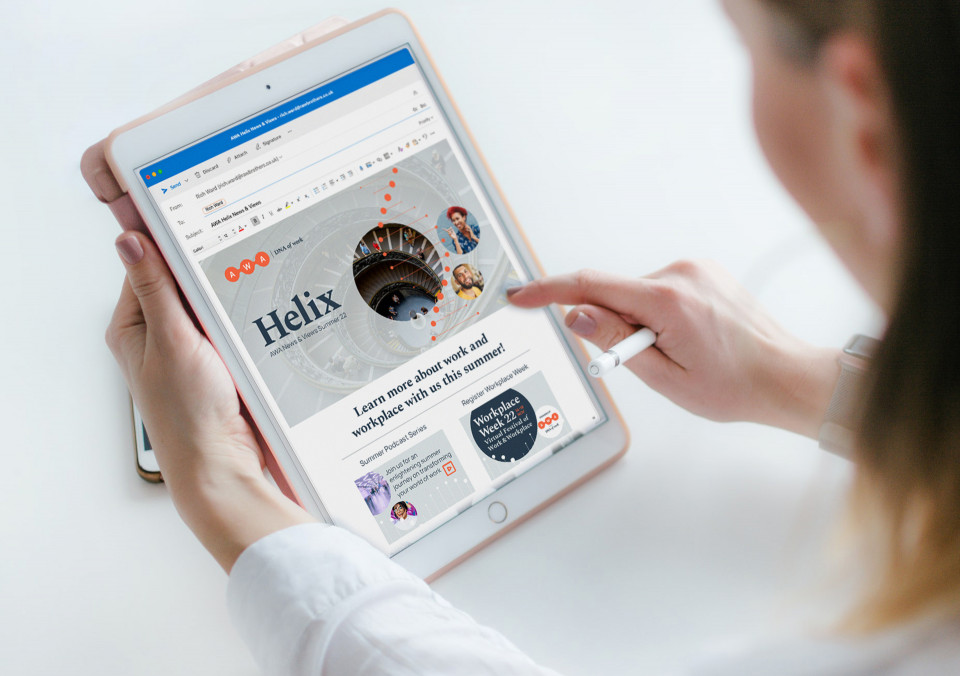 RAW Brothers spent time with us understanding who we were and who our audience was and were prepared soften their ideas a little to tune into our sensitivities and views.

Andrew Mawson, AWA Founder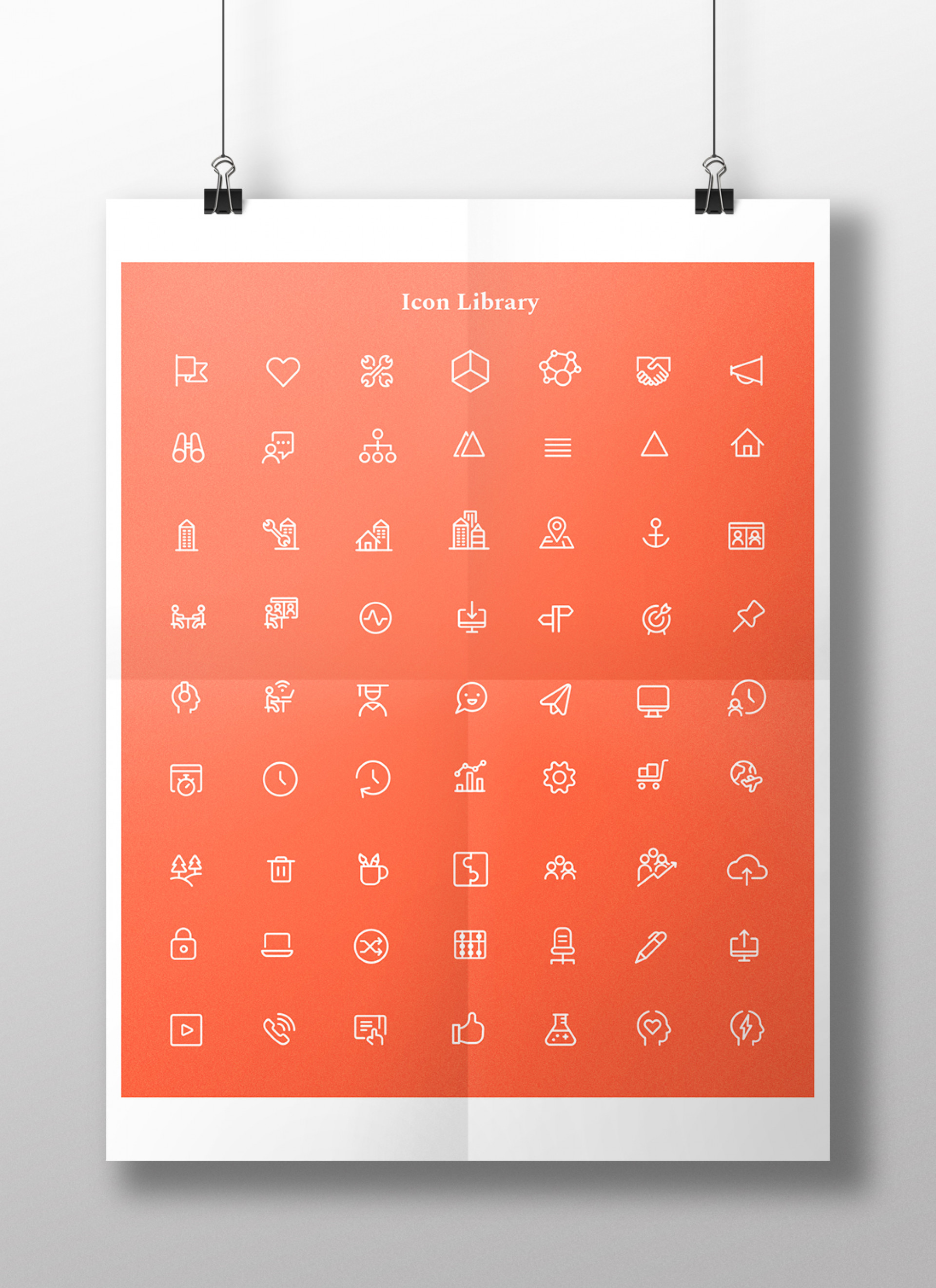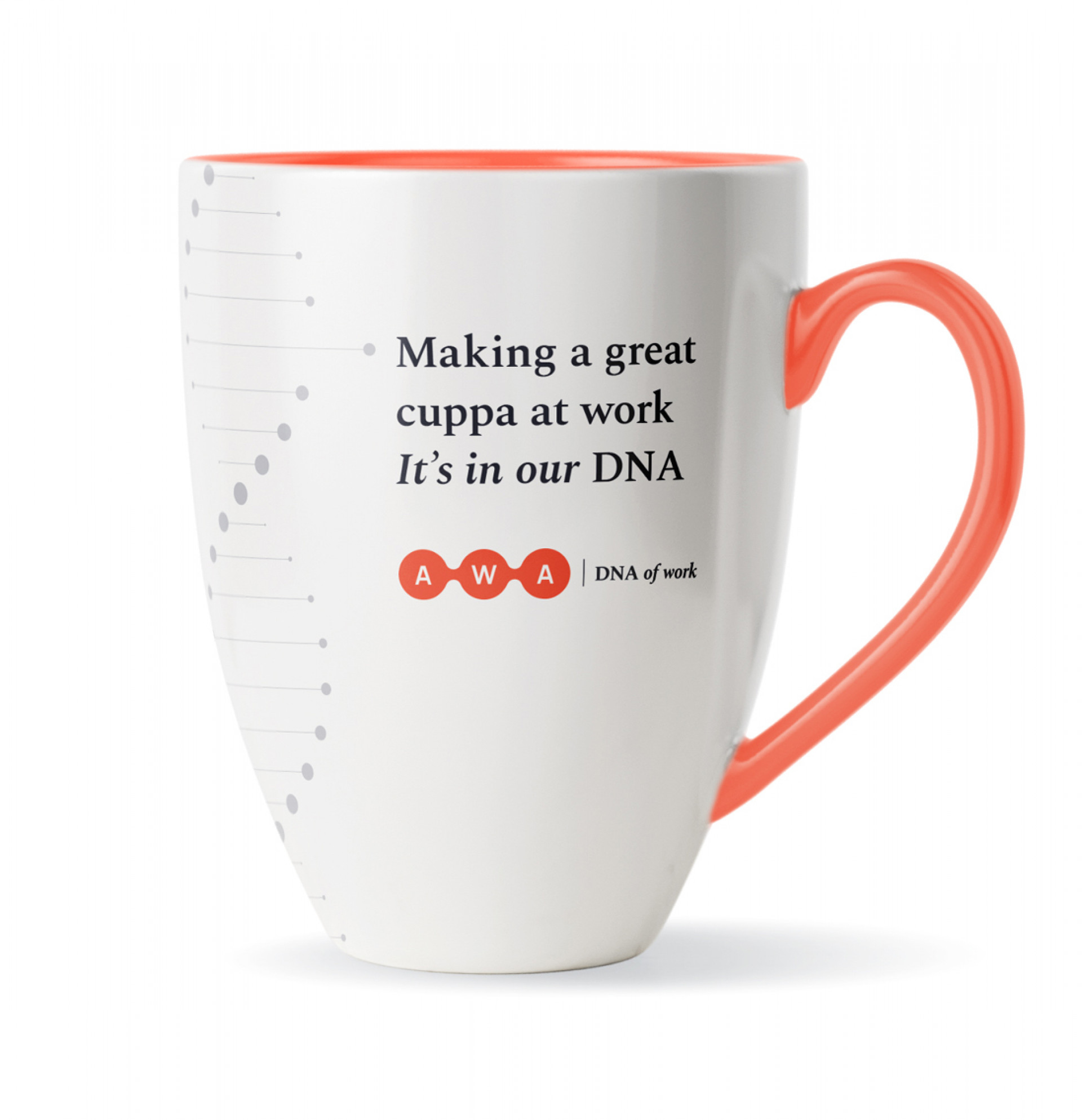 RAW Brothers worked closely on the digital approach designed and built by partners Plug and Play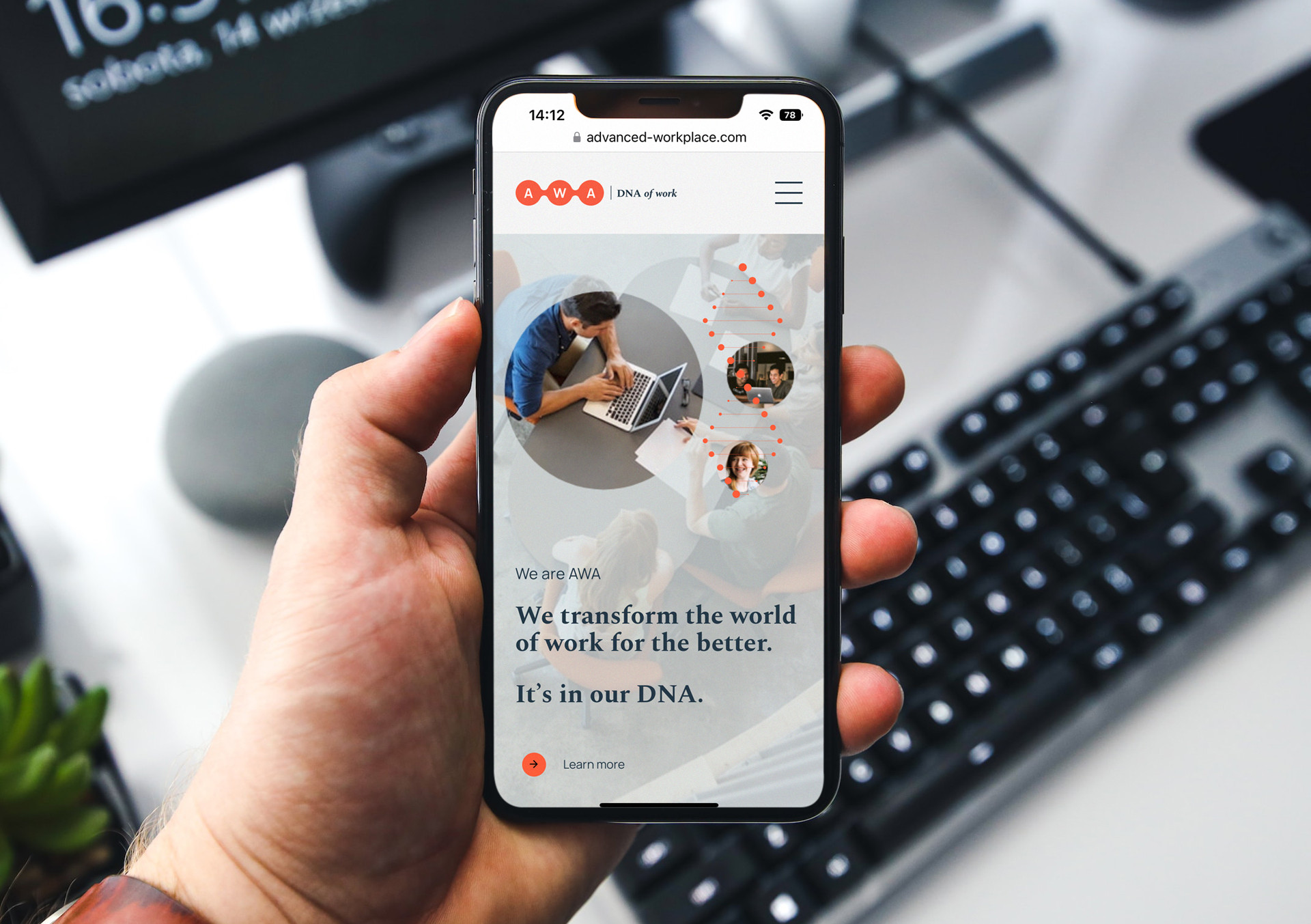 The project also involved establishing a clear brand architecture for the AWA Institute. Previously known under a sub branded name it has now been brought back under the AWA master brand but with its own brand expression through the use of the midnight blue brand accent colour.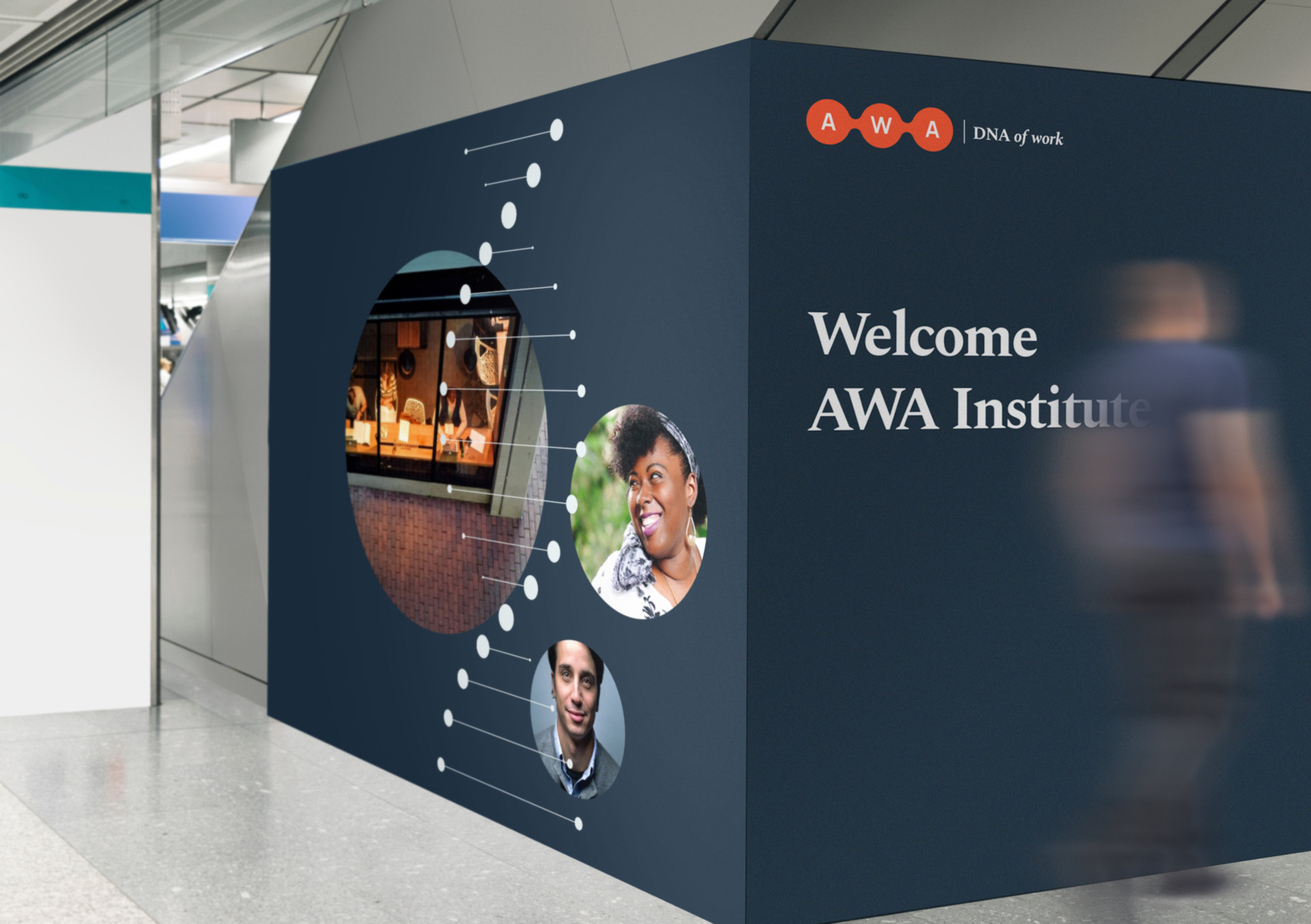 The original private members' community for pioneering leaders. The Institute focuses on workplace, strategy and leadership and spans all disciplines, appealing to leaders in HR, FM, CRE, IT, operations and design.