Intelliflo
Brand new creative space for global fintech
Intelliflo believe their customers in the financial services sector deserve software that helps them be lean and efficient, manage the risks and build better businesses. They help the financial services community thrive in an ever-changing market by making their operations more professional and profitable. They are continually developing the best-in-class, web-based business management systems.
THE CHALLENGE
Intelliflo are a global fintech company based in London. Their team provides market leading SaaS products to the financial services industry. They have grown from a start-up in 2004, to over 200 staff today with an aggressive growth plan over the next five years. Their existing workplace had become tired and cramped. Intelliflo wanted to keep the start-up energy and family feel, whilst communicating the global reach.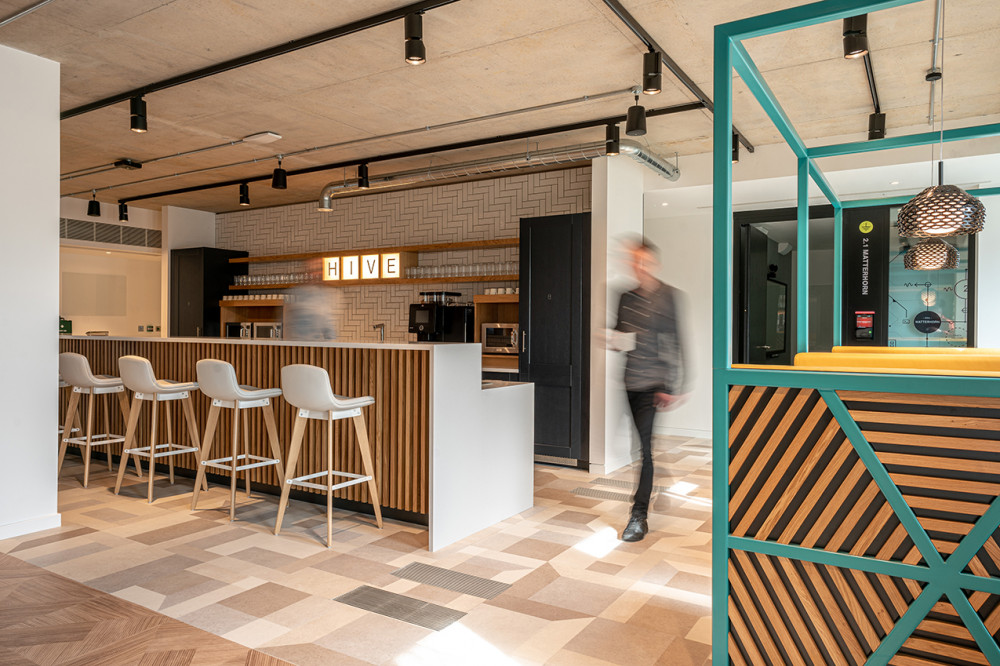 THE INSPIRATION
RAW Brothers carried out research and workshops working closely with the Intelliflo leadership team, to understand the unique need of their development and sale teams. Immersing ourselves to understand the culture, future talent requirements and the demographic of clients who will visit the space. We also looked at how they interact and work alongside their global partners.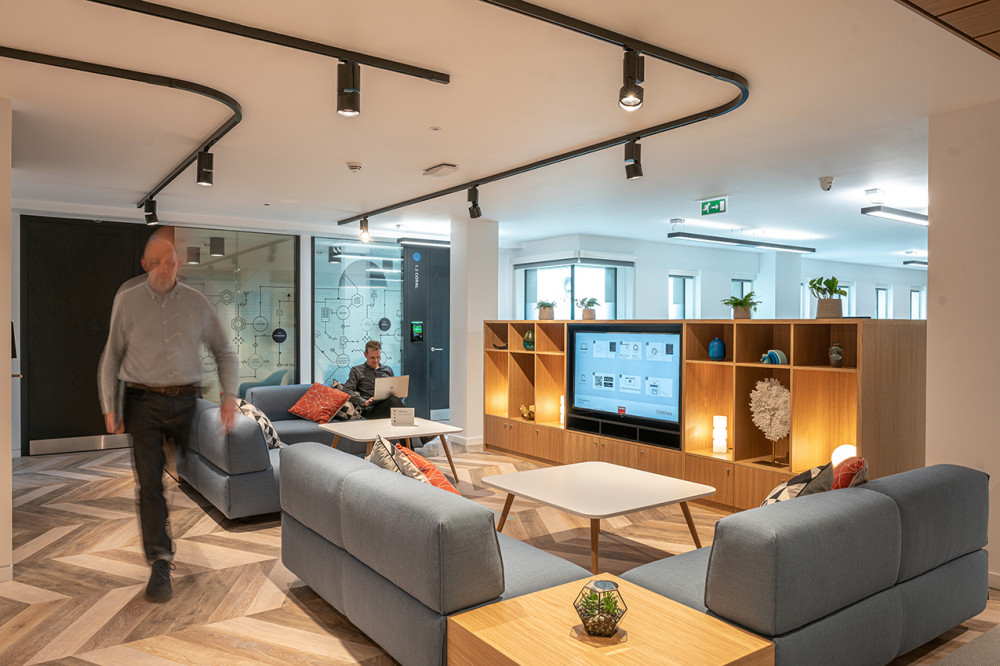 THE RESULTS
The result is a modern interpretation of the Intelliflo brand, with open spaces and workplace settings that encourage movement across all floors, to maximise collaboration and interactions. Technology is a key driver and influenced the design of spaces, with areas of writable and pinnable surfaces to help with stand-up meetings and mobbing.
Achieving the success on this project was the determination and collaboration of the client and project teams, the creative and construction partnership attitude and the many others that helped deliver a technically challenging result.

Paul Morgan, RAW Brothers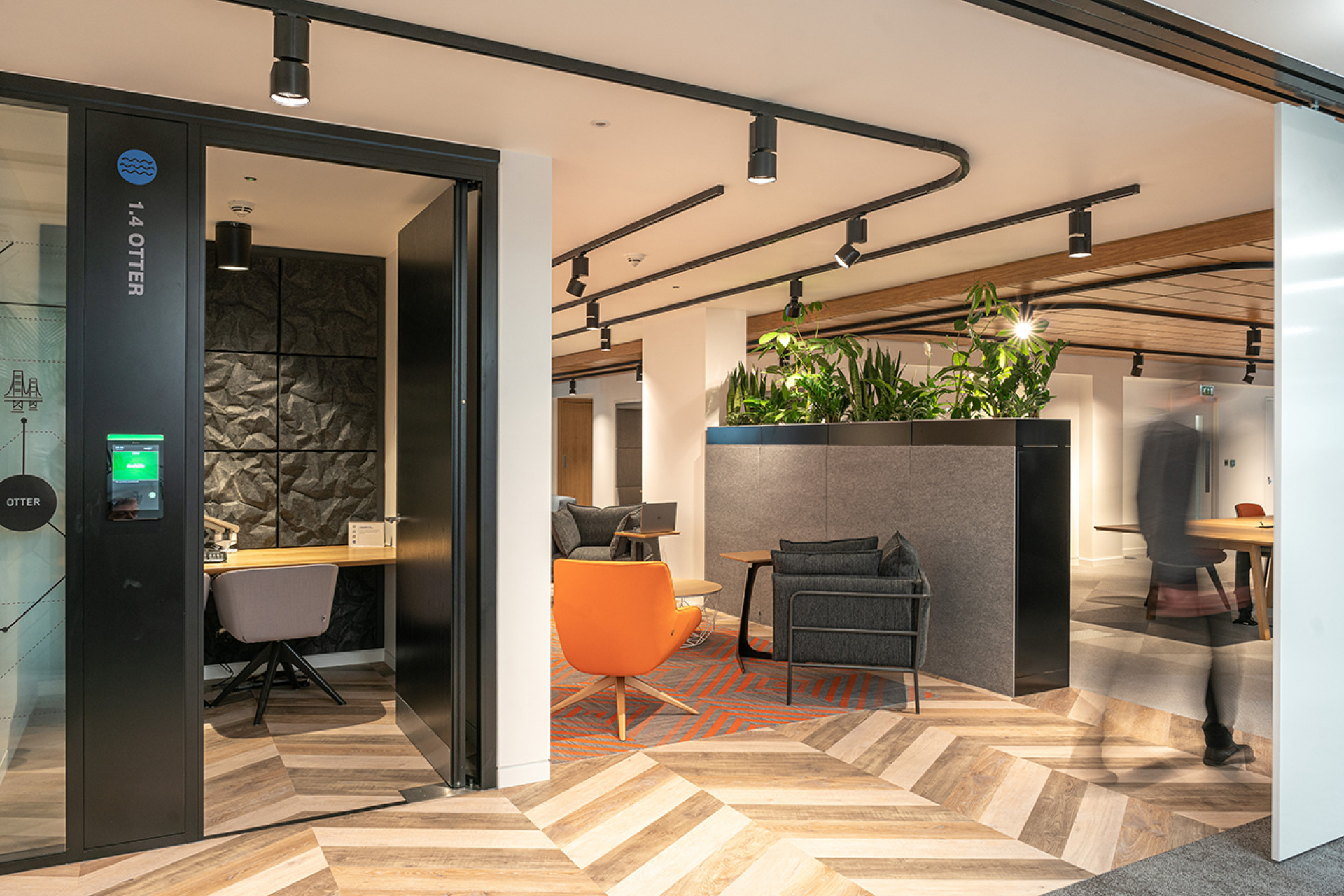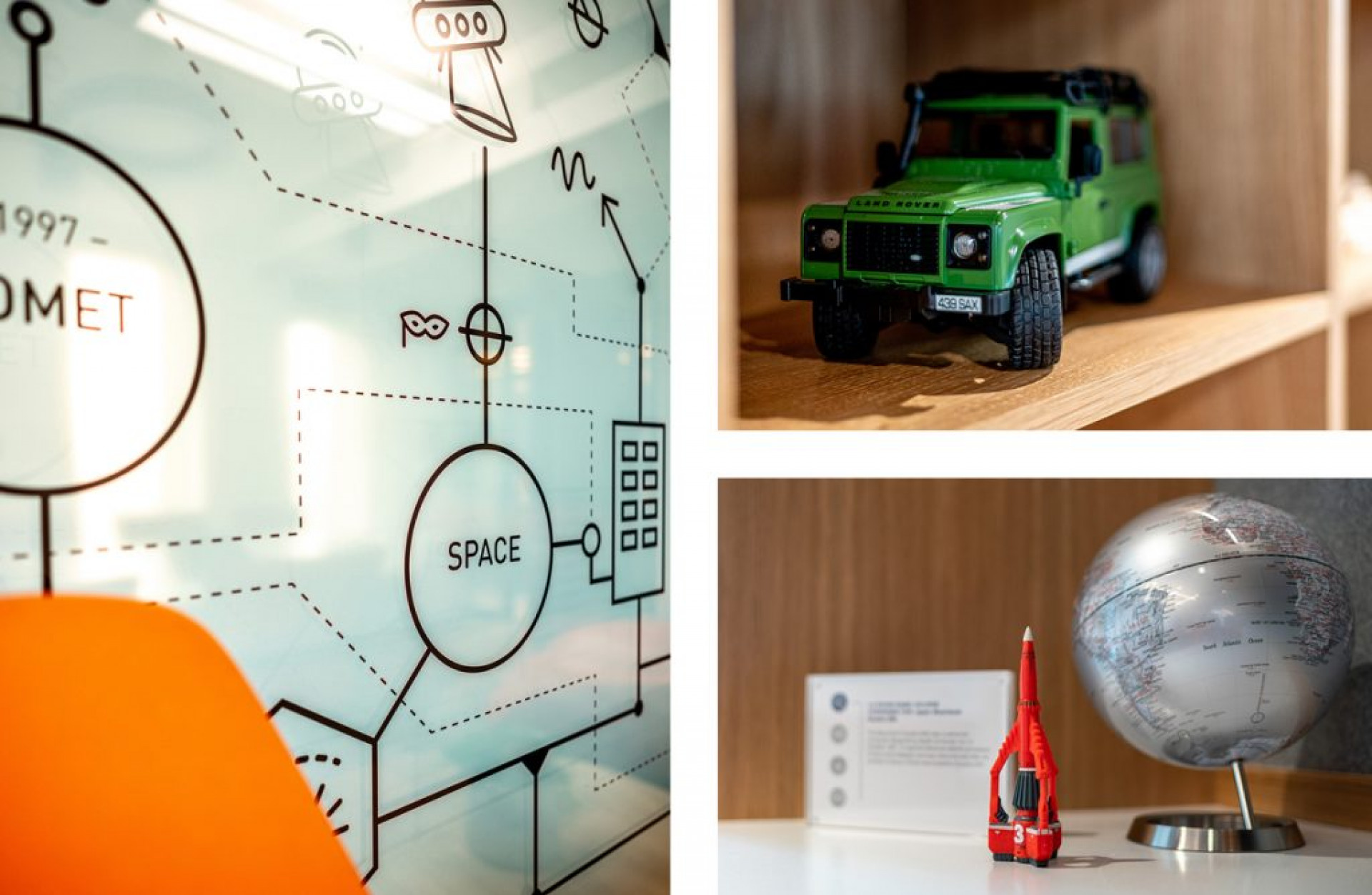 This project had some technical challenges with a building underfloor air flow system. This meant the brand environment approch had to work strategically with the mechanical and electrical teams to ensure the final desired creative results. The whole concept for the project is based around moving up through natural levels from water to space. This included a 'techie' based room naming system that was created in partnership with the client team.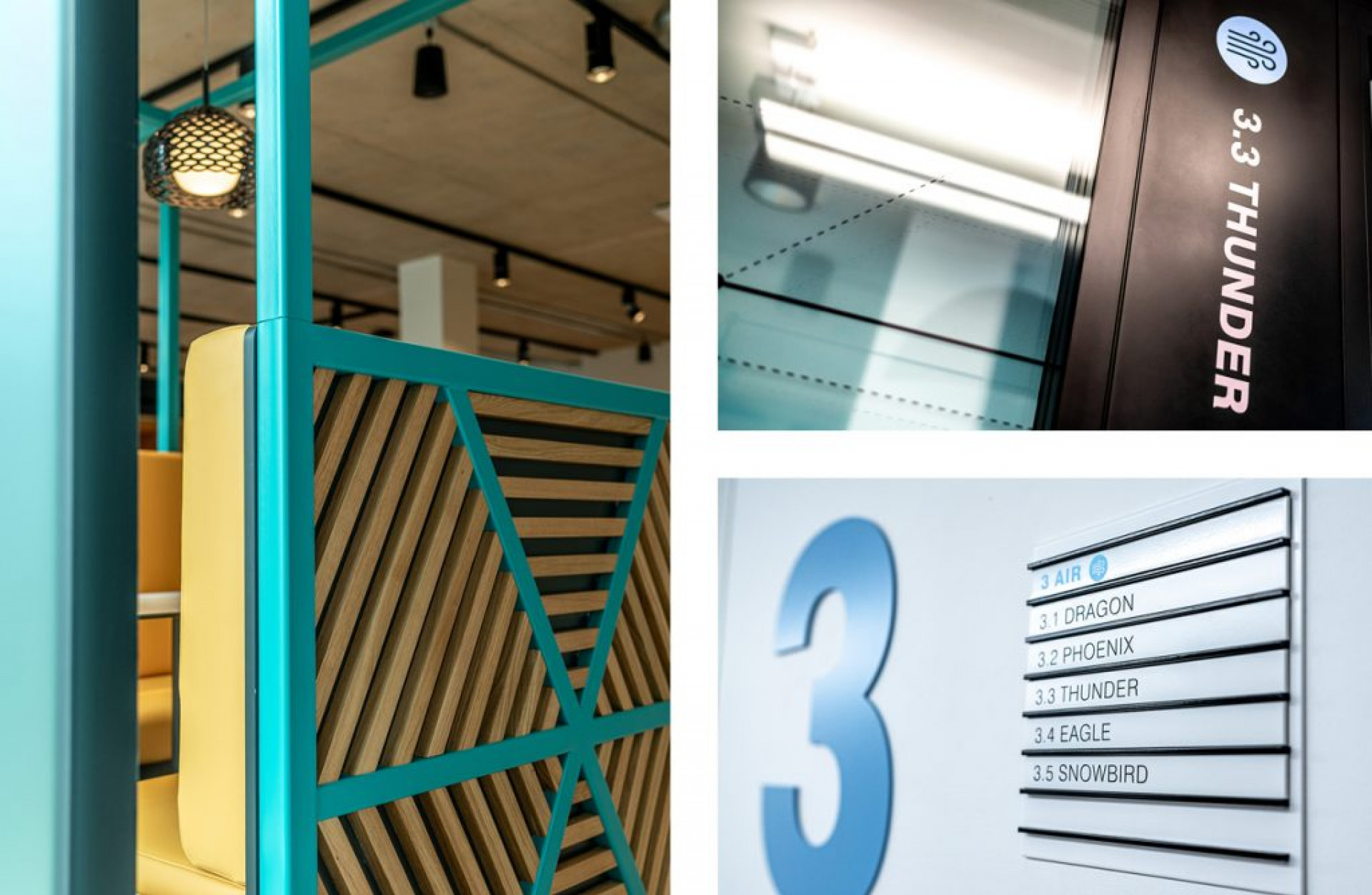 What we most enjoyed about Intelliflo...
Without a doubt the technical challenges on this job made all the teams worker smarter and so the results were even better than we could have hoped for. The creativity and life that runs through this whole building really is inspiring. Its a great new home for the Intelliflo family. This was a great people project to work on.