British Airways
Creating the first journey for every single member of BA's team
We wanted to inspire, impress and care for all candidates and guests in the new British Airways Recruitment Centre environment. All the guests must have an outstanding experience of our brand essence 'To Fly To Serve'. One that will be highly memorable irrespective of whether they are successful or not we wanted them to have a great brand experience.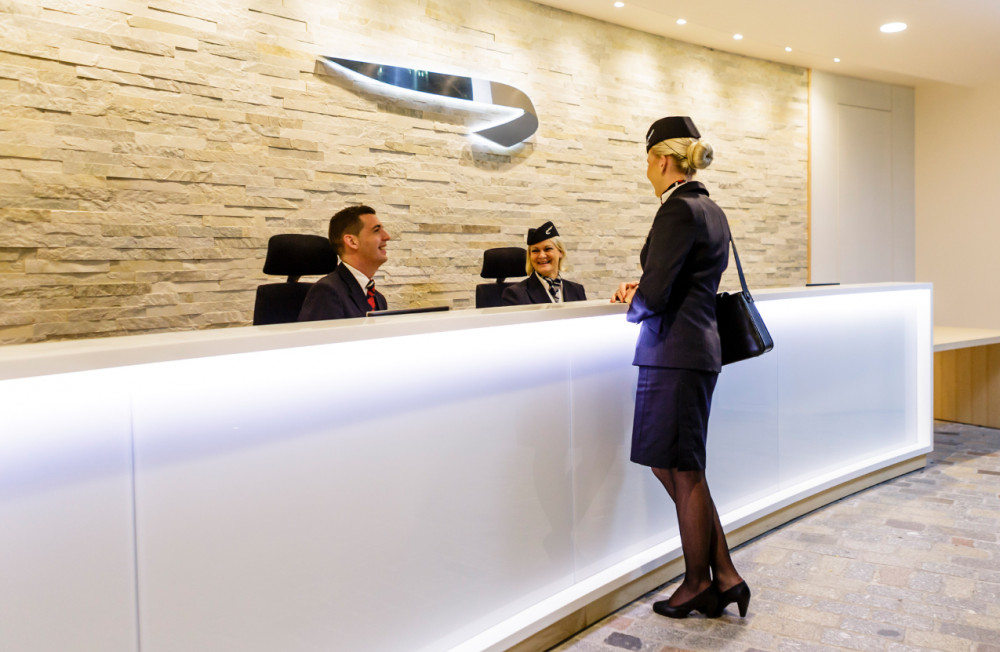 THE CHALLENGE
To design British Airways' relocated flagship recruitment centre at Heathrow, to ensure (in the words of Head of People Services, Pauline Jorgensen) "that every recruit has a positive experience of the brand even if they are not successful on their recruitment journey".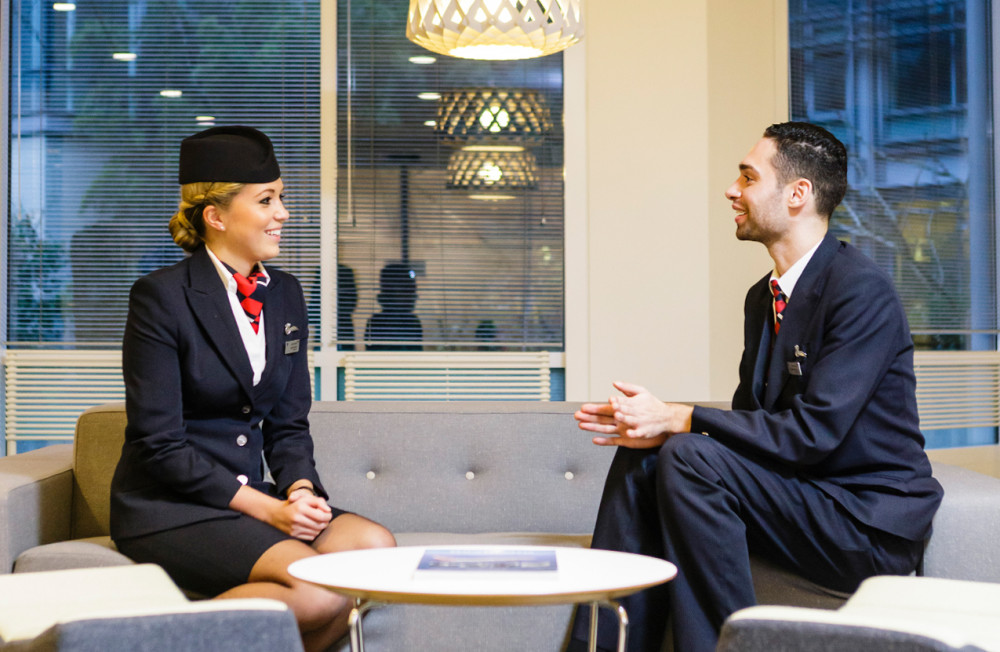 THE INSPIRATION
RAW's winning approach was based on a candidate journey from beginning to end, with each part of the journey mirroring elements of the flight experience: arrivals, lounge and cabins. Our expertise enabled us to manage internal stakeholder teams across brand, properties, IT and building services.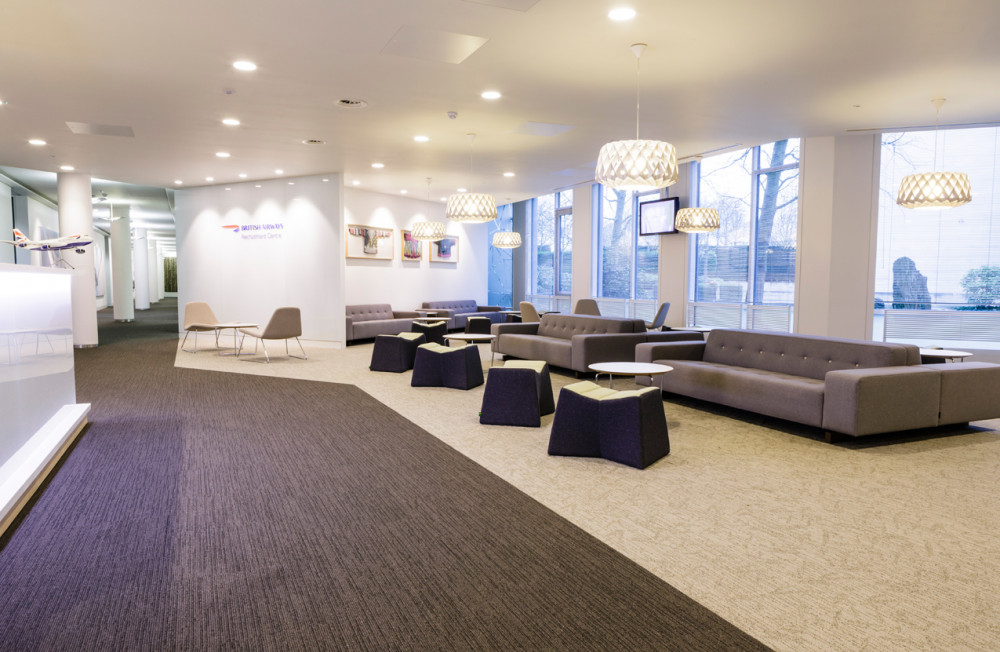 THE RESULTS
The project was completed on time and officially opened by British Airways' CEO Keith Williams. Head of property services Vance Williamson describes the project as of "a very high standard", and Pauline Jorgensen agrees: "We were very pleased with the outcome of the project. We feel our key aims were exceeded with the creative input of the RAW Brothers".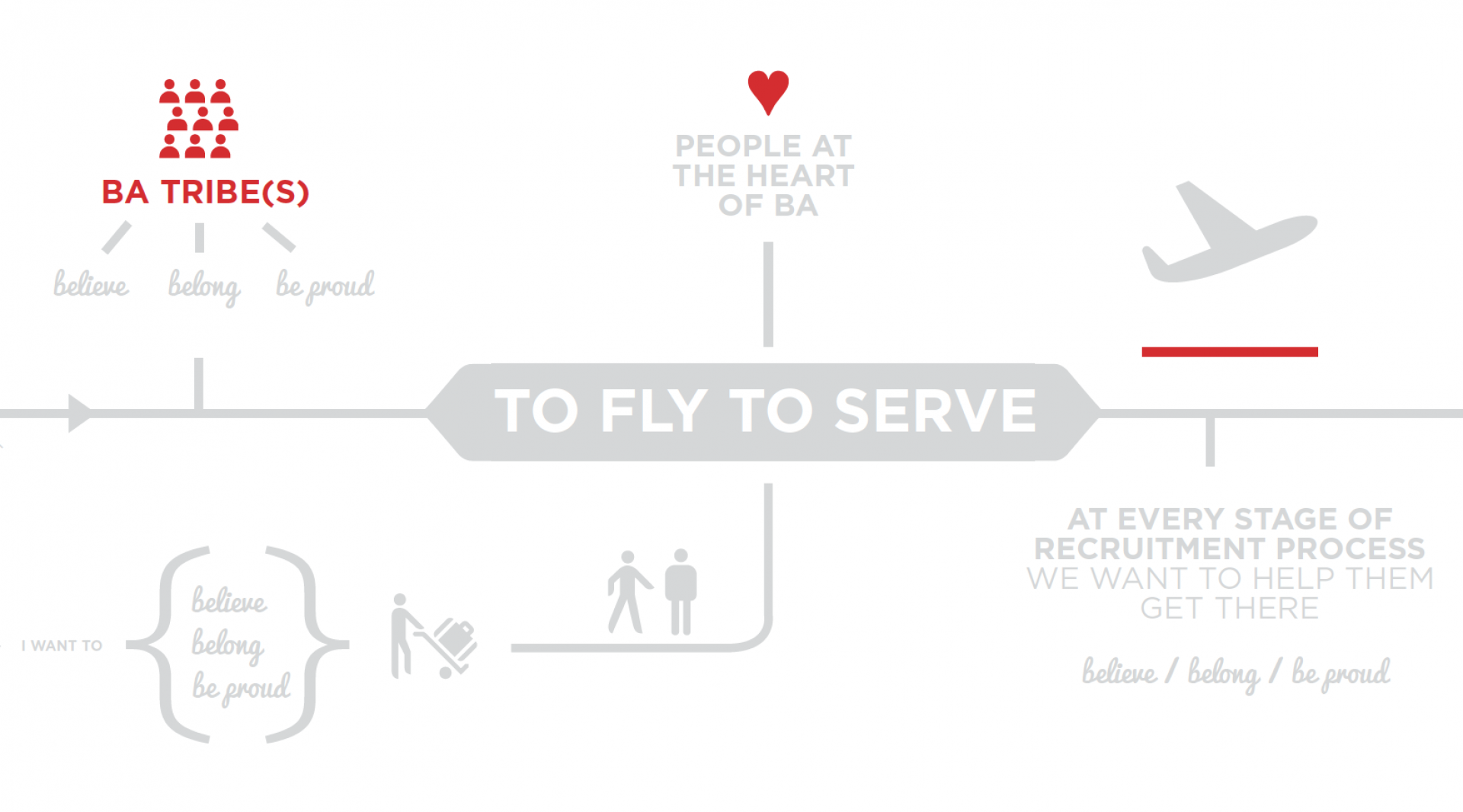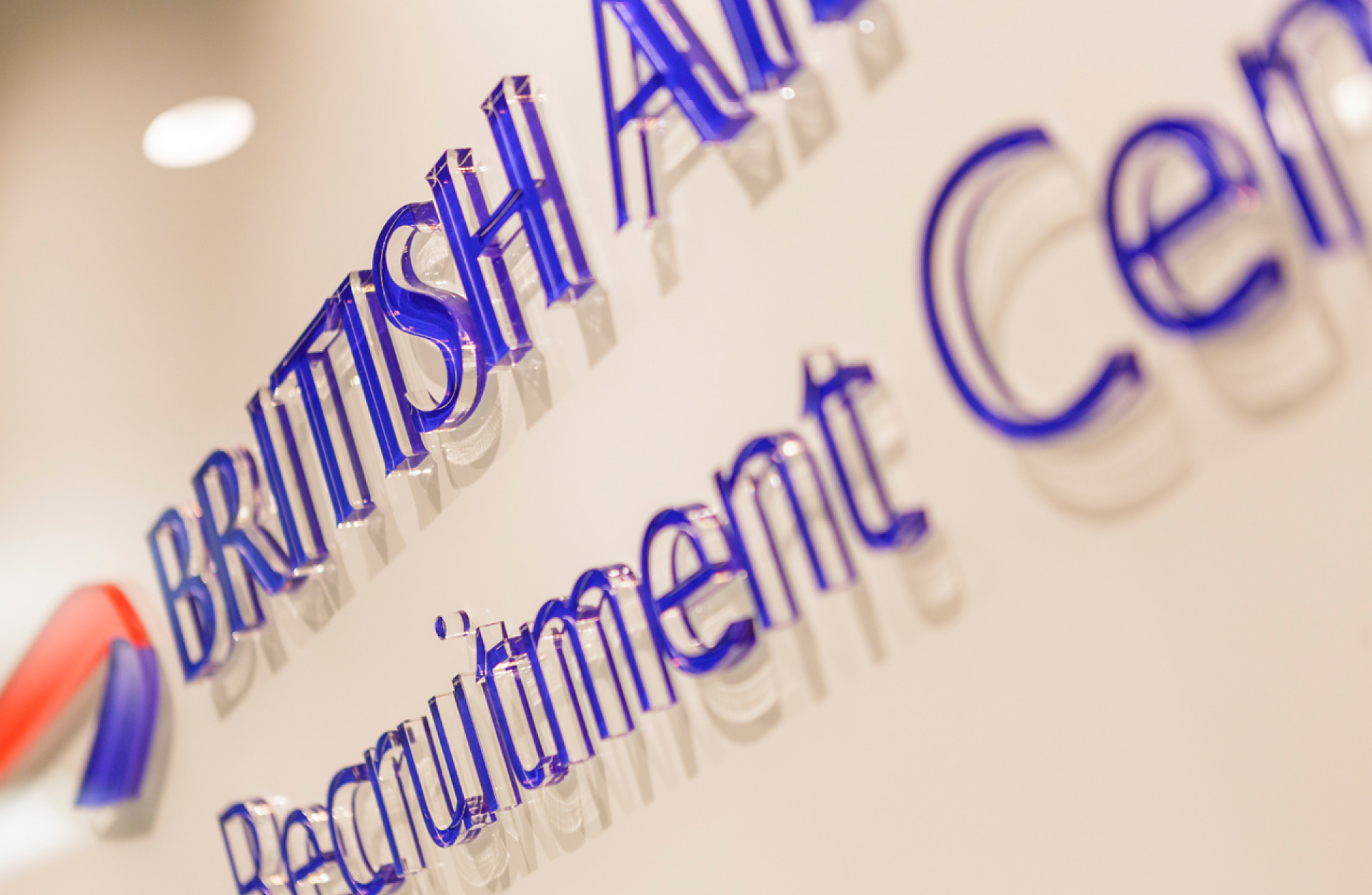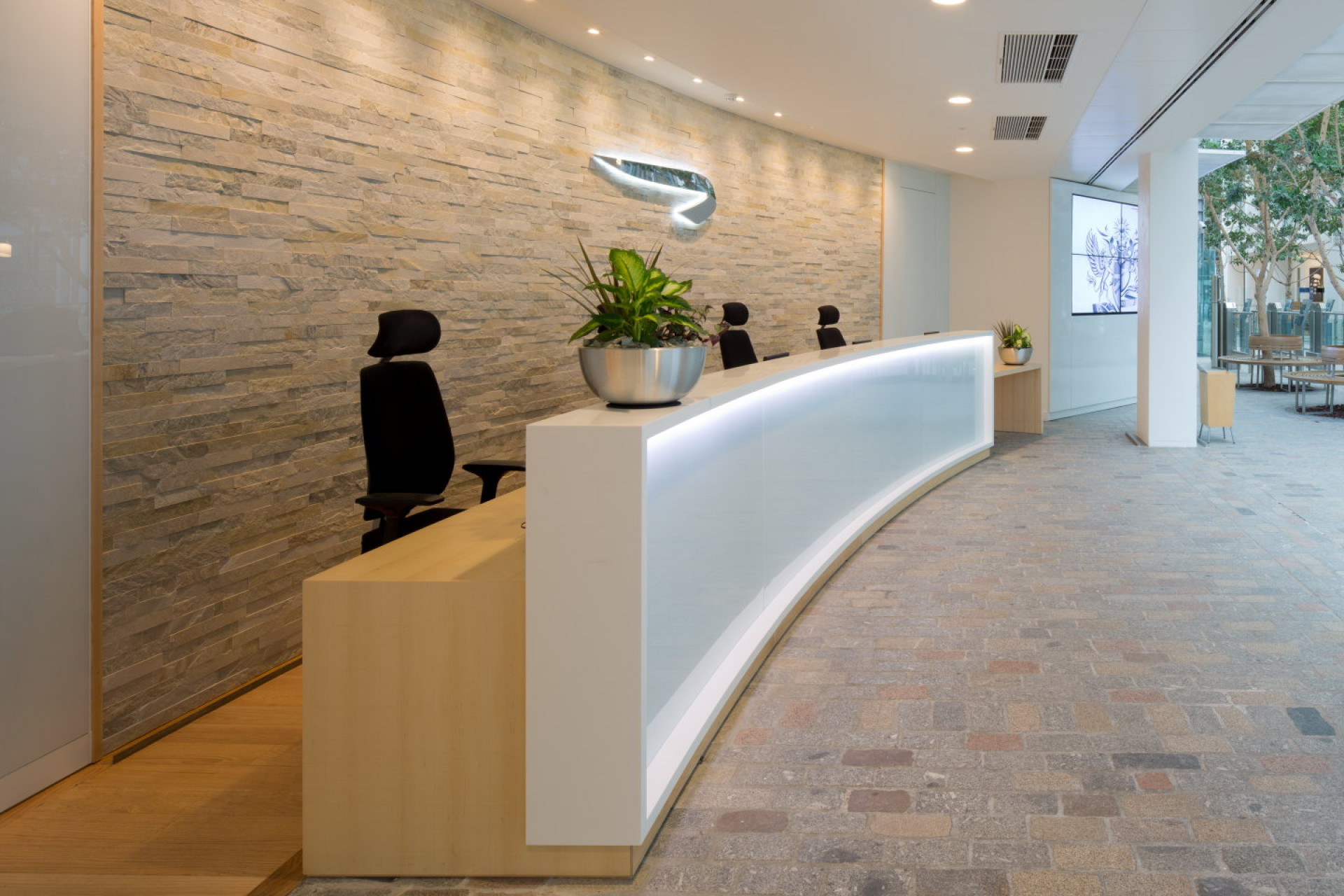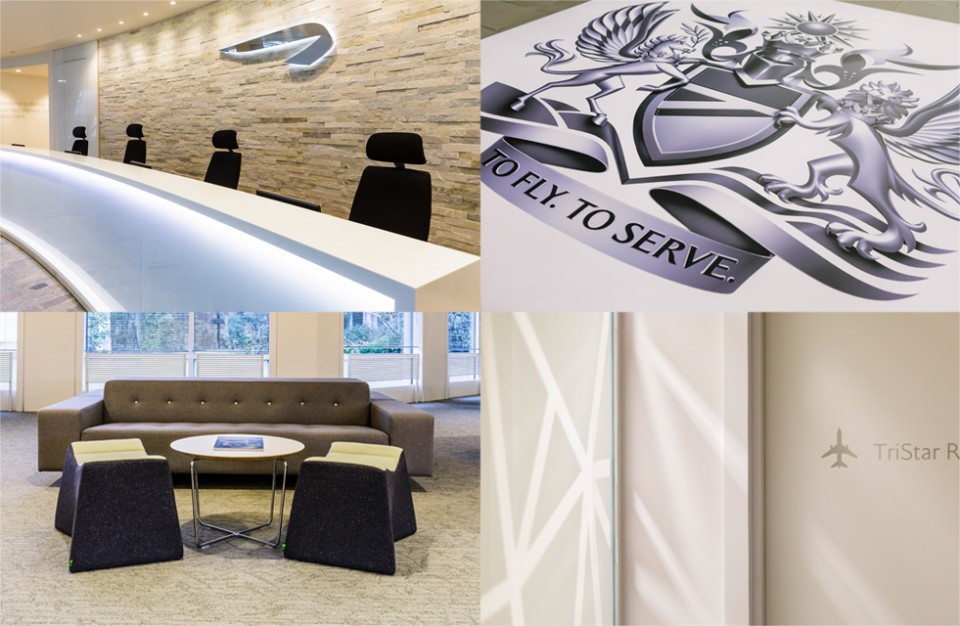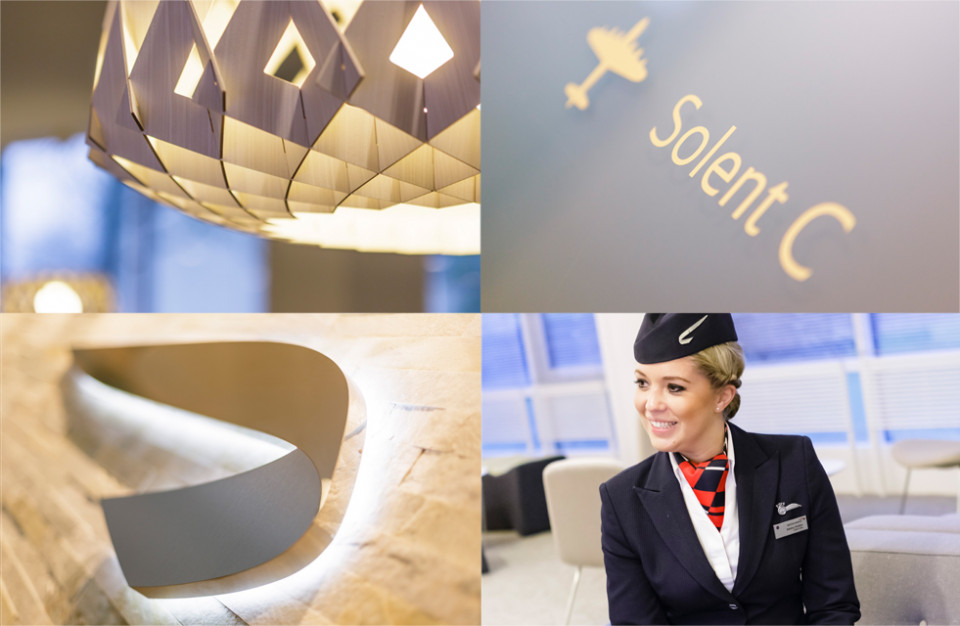 It was fantastic to be able to shape the first experience new personnel of British Airways has. RAW Brothers worked alongside the senior team BA from properties, brand, HR and digital to create a recruitment centre to be proud of.

RAW Brothers