Global Investment Business
London HQ for global investment business
This global business is an independent investment management firm dedicated to delivering an investment experience that helps people get more out of life. This project was the refurbishment of their London HQ at Portman Square a garden square in Mayfair, central London, surrounded by elegant townhouses built between 1765 and 1784 on land belonging to Henry William Portman.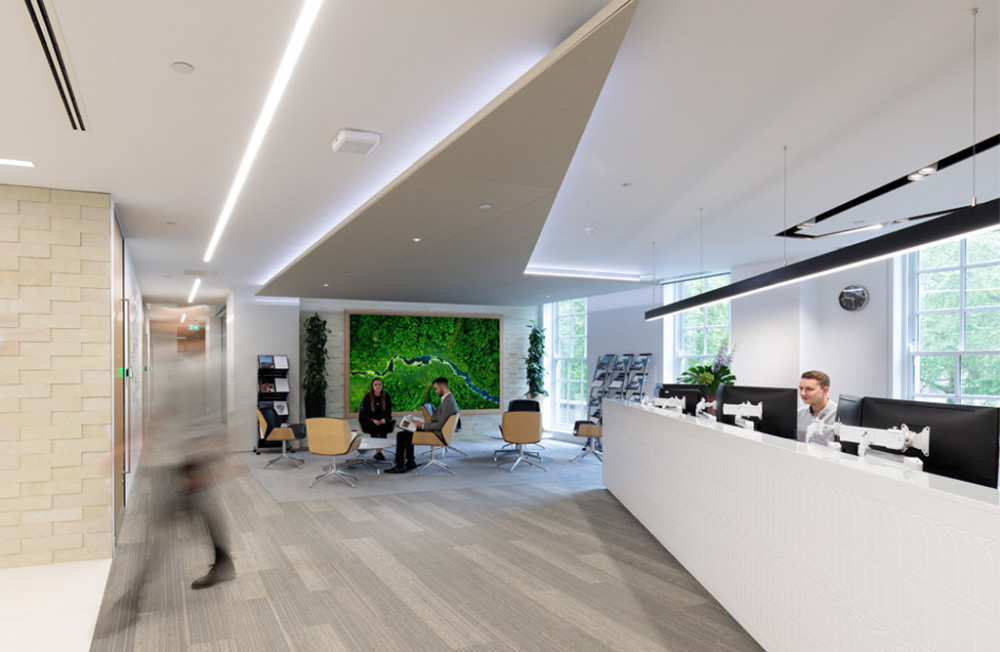 THE CHALLENGE
RAW Brothers provide workplace concept design for this business all over the world, so it was nice to being doing a job on our own patch. They have been in Portman Square for a number of years. They were consolidating their property portfolio to one London location. This project was all about creating a connected workplace experience over 5 floors.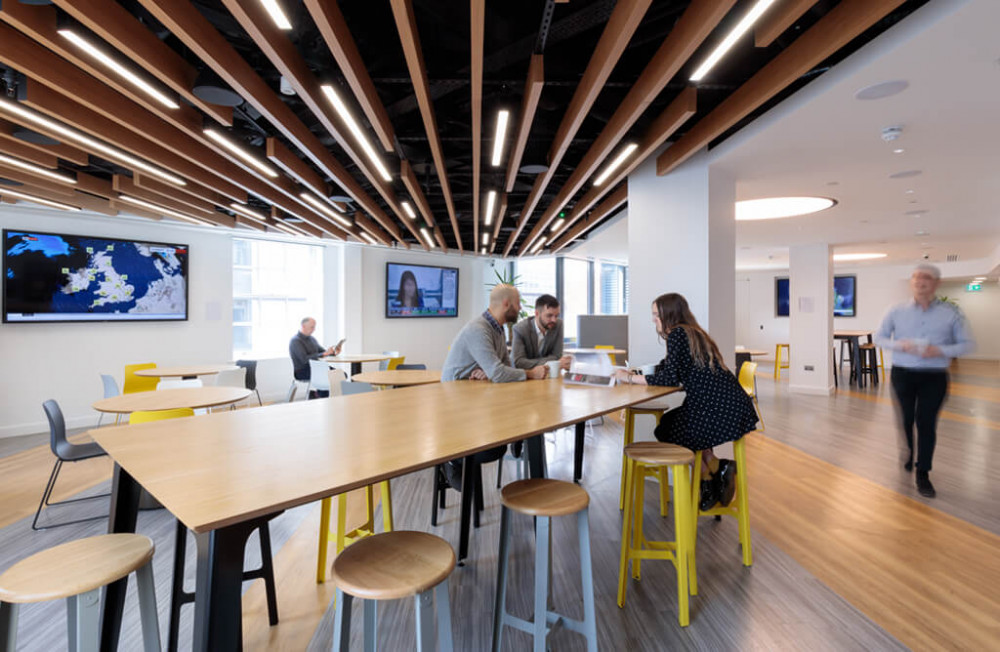 THE INSPIRATION
The challenge was to provide the perfect mix of workplace settings for 560 staff and create a great experience for visiting guests and clients. Working with the leadership across the business, focusing on a culture change programme RAW Brothers implemented the new Invesco Living Workplace that was just right for this location.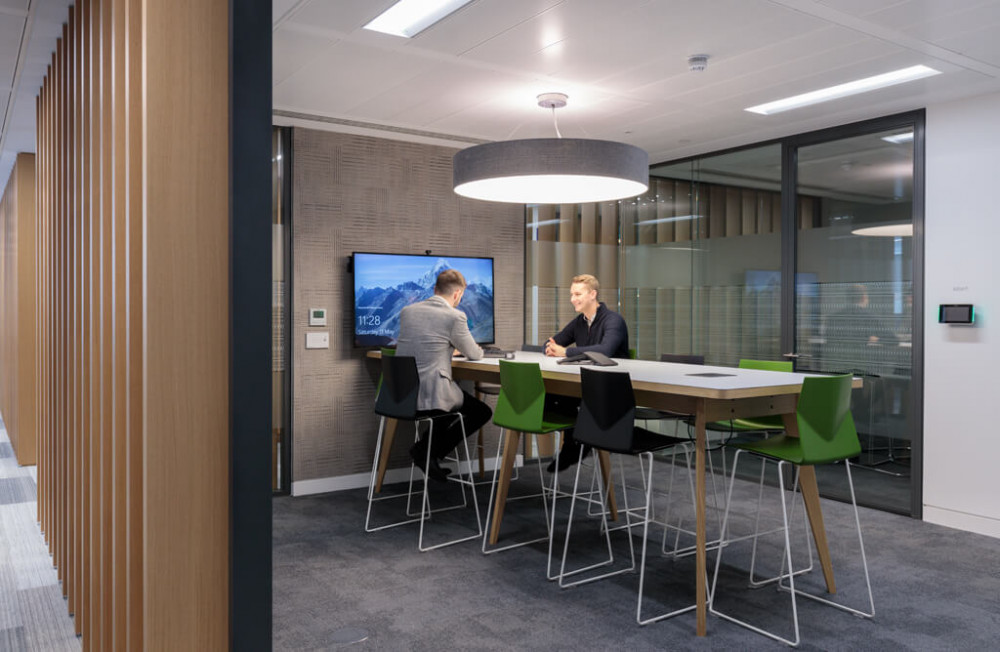 THE RESULTS
The results speak for themselves across the 60,000 sq ft central London location, the space is now a fantastic resource to work and host events. The RAW Brothers creative concept has delivered workplace settings that are on-brand, highly flexible and provide fantastic new collaborative ways to work. Portman Square now feels connected to the global workplace portfolio.
It was a privilege to partner with this team again on Portman Square. The Living Workplace approach we have implemented around the globe was no different here, apart from of course bringing out the One London Location personality.

Andy Ward, RAW Brothers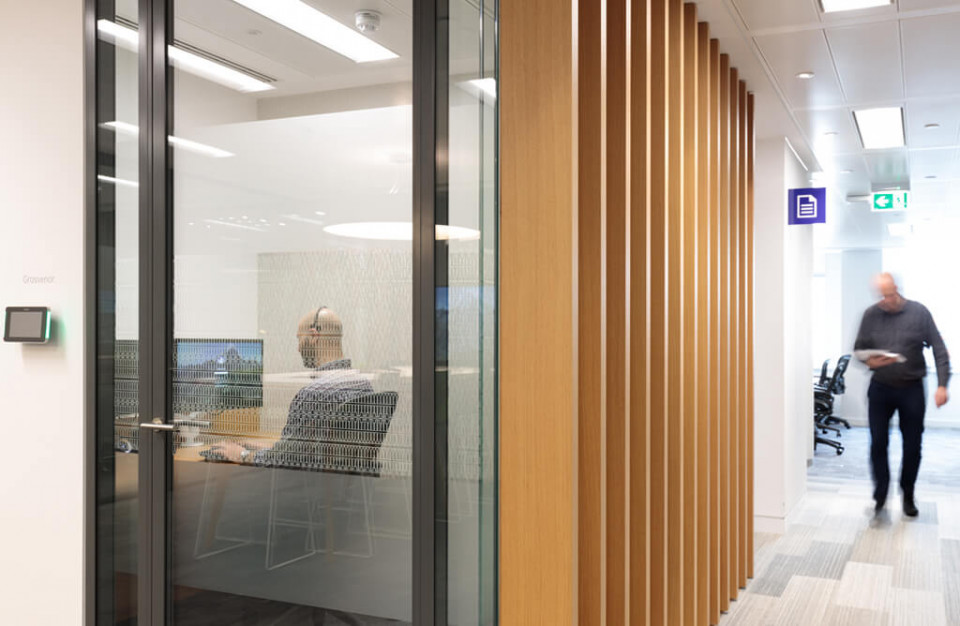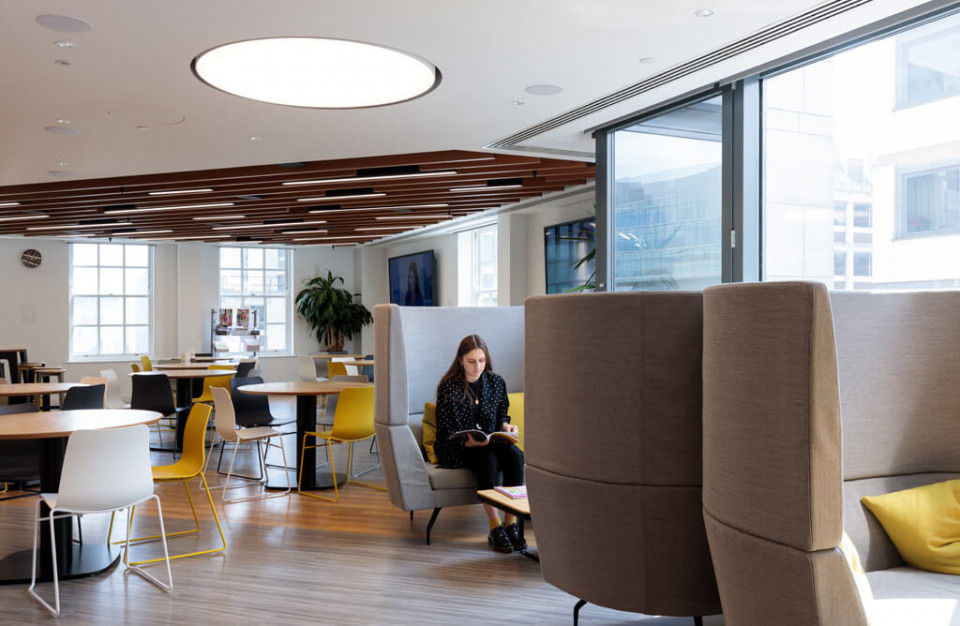 What we most enjoyed about Invesco Portman Square...
Working in such a prestigious location in London was fantastic. The location is behind Oxford Street, with a historic architectural frontage directly onto Portman Square. This project was a great opportunity to see our Living Workplace strategy brought to life in the heart of London.