CarTrawler
Connected brand environment for Dublin's Human Traveltech Company
CarTrawler are a global fintech company providing technology solutions to the travel industry. Recognised as technology leaders in their chosen field, they power an ecosystem of connections. Fusing human ingenuity with technological innovation.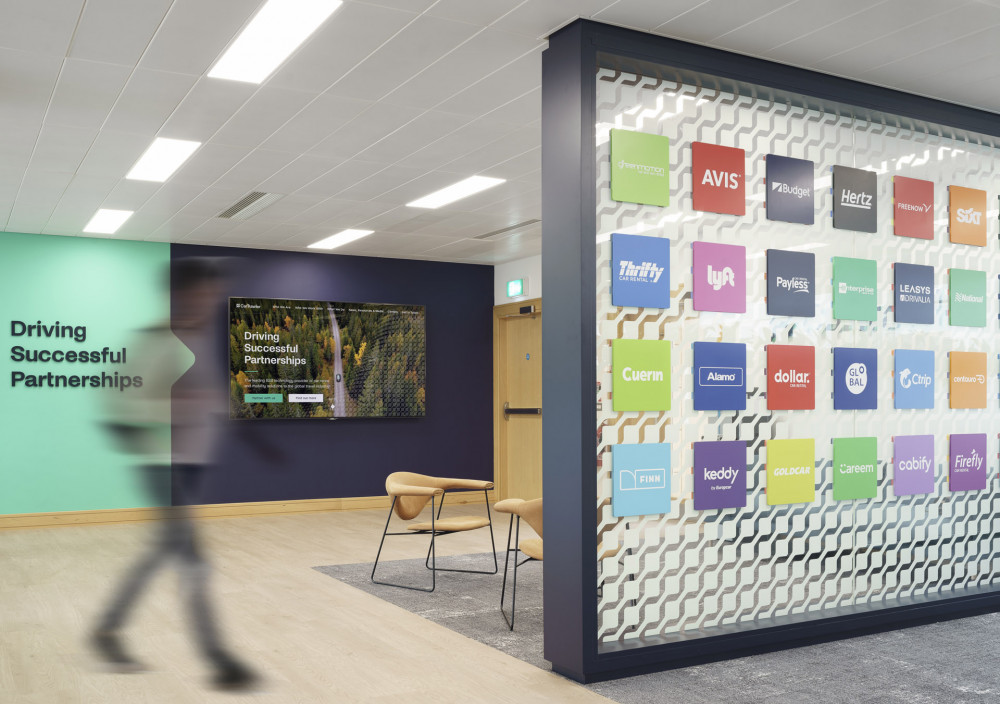 THE CHALLENGE
CarTrawler approached RAW Brothers to help reimagine their workplace environment in Dublin Ireland. At the same time CarTrawler were working through a rebrand with our friends at VCCP, a key part of the brief was to see the new brand come alive in the three dimensional space across four floors.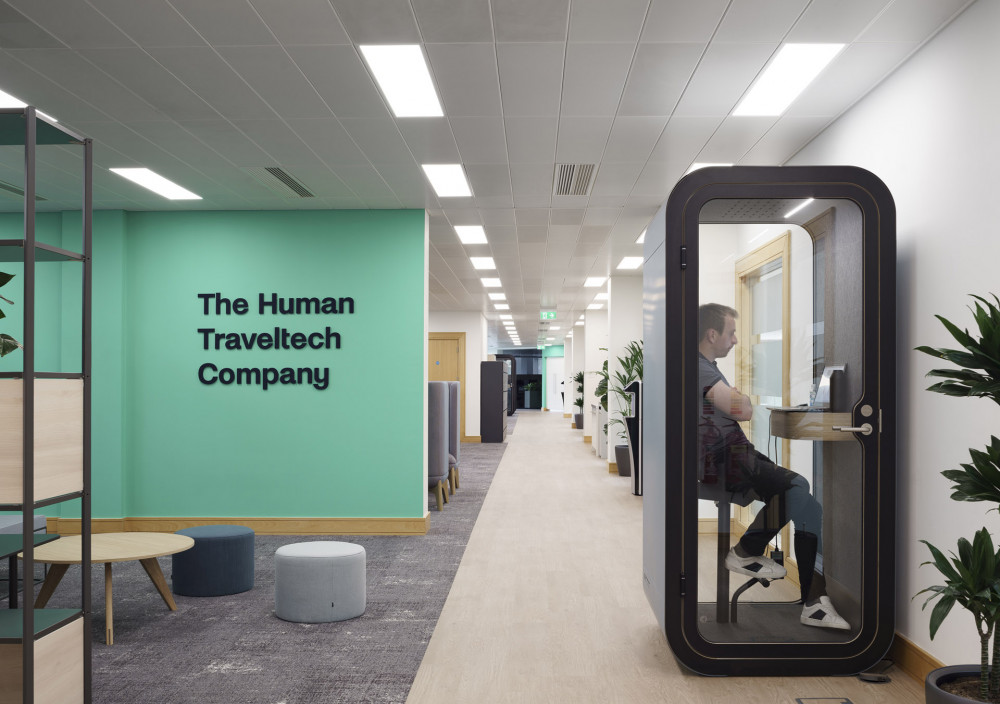 THE INSPIRATION
Working closely with the new brand approach we developed a modular brand environment system that represented the brand and addressed workplace challenges around acoustics, wayfinding, brand storytelling, naming and collaboration to inspire their team and guests. At the heart of the concept is a 'connections concept', emphasising the CarTrawler ecosystem and connectedness between their tech teams, customers, suppliers and partners.
THE RESULTS
The CarTrawler leadership wanted a questioning and inquisitive brand environment. The new brand node is cleverly integrated pointing towards tech and collaborative areas. A visual library of surprising connections were combined across acoustic opportunities. An interactive partner and supplier wall was created in the welcome areas. Social and town hall spaces were transformed with birds eye views of connections between people and tech. A bespoke manifestation system was created from the node pattern as a wave across all meeting room glass.
We are delighted, it feels like a different building. It's been transformed and the details from the partner wall, to the 3d logo, to the acoustic walls are all amazing. Thank you for all of your hard work, you have been a pleasure to deal with.

Aileen McCormack – Chief Commercial Officer CarTrawler

55,000+
CarTrawler tech operates in 55,000+ locations worldwide
This project was a close partnership between RAW Brothers and VCCP who were developing a new brand for CarTrawler. The work to create a new brand environment in the CarTrawler workplace HQ in Dublin needed to happen in parallel with VCCP. Having worked closely with VCCP previously we understand each other well and were able to sensitively develop the three dimensional elements for the workplace alongside VCCP as they completed the main brand communications.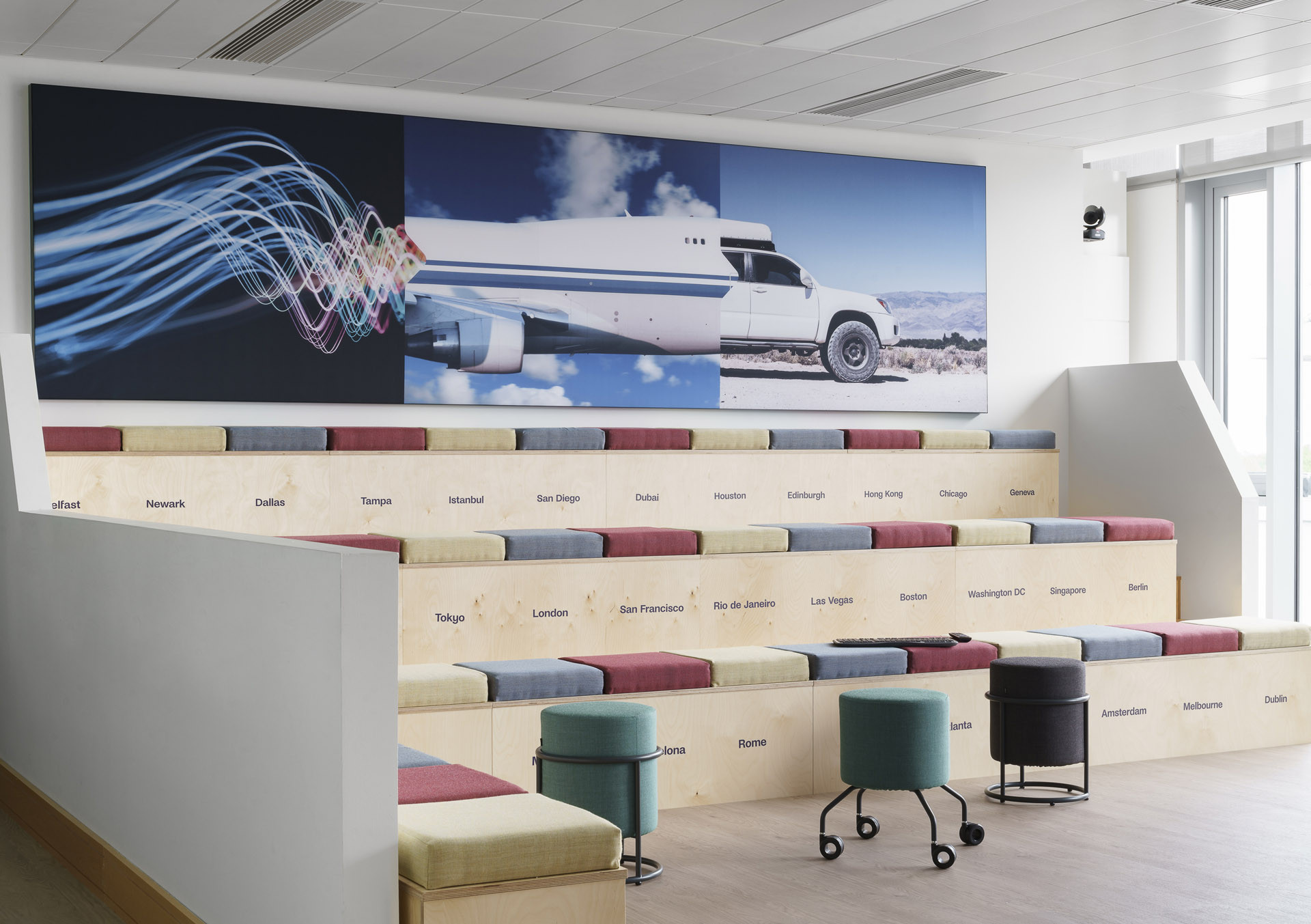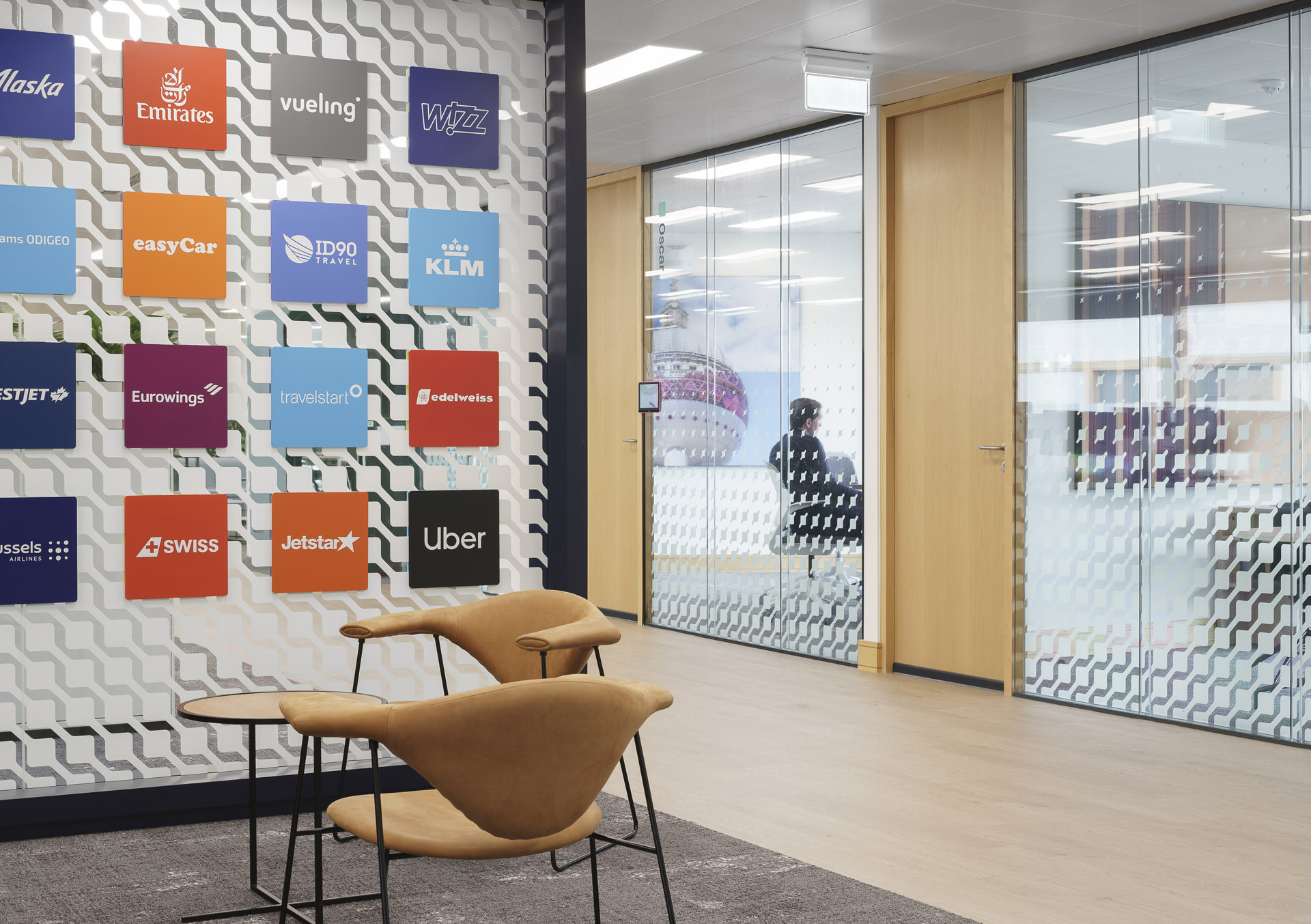 Strategy Highlights
Inquisitive
RAW immersive sessions revealed CarTrawler desired a questioning environment, where there were always things to learn about the nature of the business.
Connections
The creative expression was built upon connections, helping teams remember the knock-on effect of their work and awareness of their place in the outside world.
Ecosystem
CarTrawler creates a fusion of technology with human ingenuity, the brand environment needed to reflect this ecosystem between people and digital.
This project coincided with another RAW Brothers project in Dublin, due to COVID-19 we only made one visit at the beginning to run the client immersive sessions. We worked closely with The Building Consultancy and SIG who were responsible for other areas of fit out and furniture. We are really grateful for their support, the project would have been impossible without them and together we have achieved a great result for CarTrawler.