Invesco
Hybrid financial workplace in the heart of Dublin
Invesco is a global investment company, the workplace in Dublin is well positoned to help serve clients and support teams across Ireland and beyond. With Invesco seeking to become the most client centric firm in the investment industry the Dublin workplace needed a well branded highly flexible brand environment.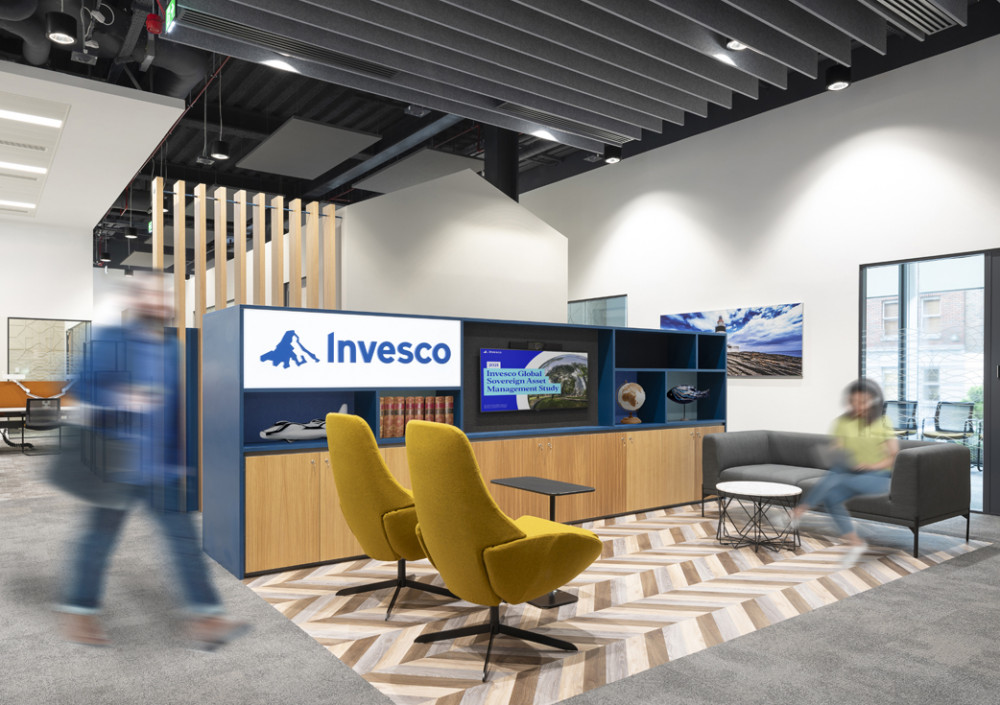 THE CHALLENGE
With the opportunity to move the Invesco Dublin team to a new location RAW Brothers needed to ensure they were able to capture the core Invesco brand purpose at the heart of this workplace. We had also identified that this would be a more flexible agile space, one that would accommodate hybrid working and the 'Invesco New Normal' workplace strategy.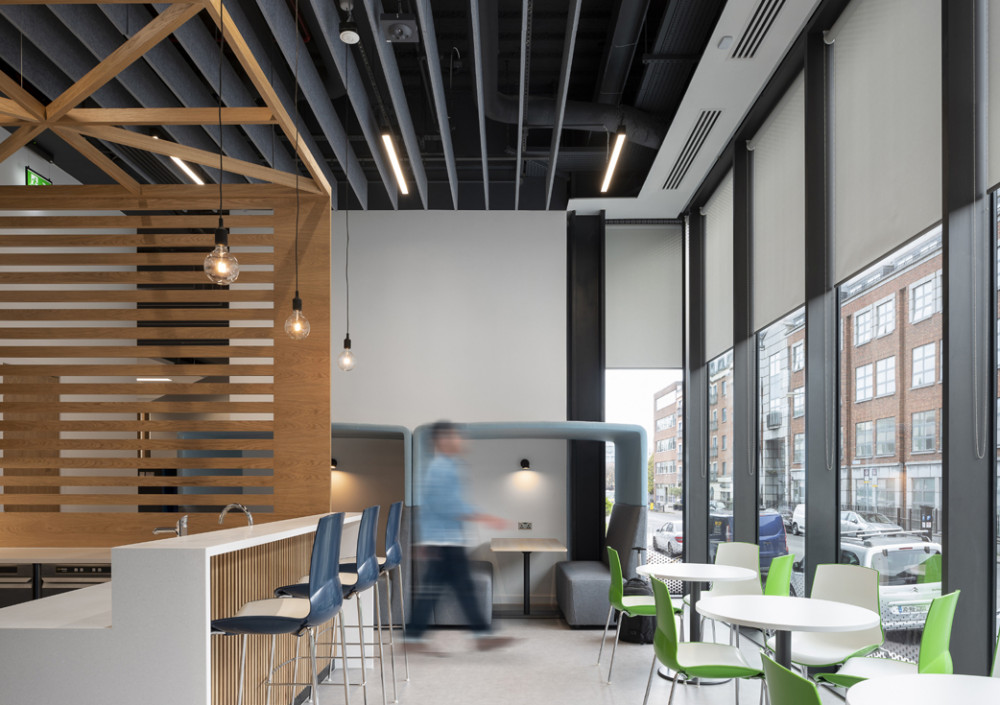 THE INSPIRATION
RAW Brothers led the workplace creative process in partnership with our friends at AWA, this included a number of senior leadership sessions to outwork the challenges around new normal working. RAW Brothers, with AWA, had already been developing highly agile, flexible workplaces for a number of years, this experience helped us steer the Dublin leadership through to a new workplace culture and design concept.
THE RESULTS
The new Invesco Dublin workplace design is a vibrant, light filled exciting space to come to work in. There is a spine of highly flexible workplace settings that runs through the heart of the space including quiet rooms, small meetings rooms and touch down spaces. The workplace place has capacity for a number of team spaces as well as larger meetings rooms and a cafe meeting space. The whole space is wrapped in the new Invesco resimercial interior feel, one that reflects the Invesco brand but has also allowed the Dublin team to add their own personality to the space.
Thanks to the project team...
This project was run through the COVID-19 pandemic. RAW Brothers ability to manage projects remotely all over the world means we are able be highly flexible and integrate with local teams of architects and designers. Special thanks must go to T&I and Mola architects, both these teams were highly collaborative and a pleasure to work with.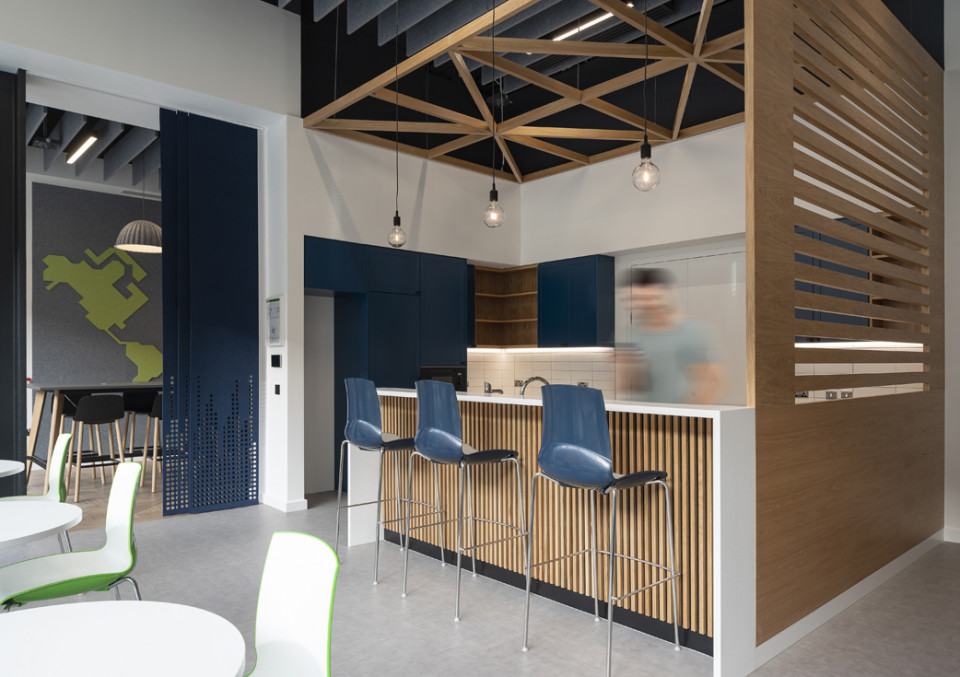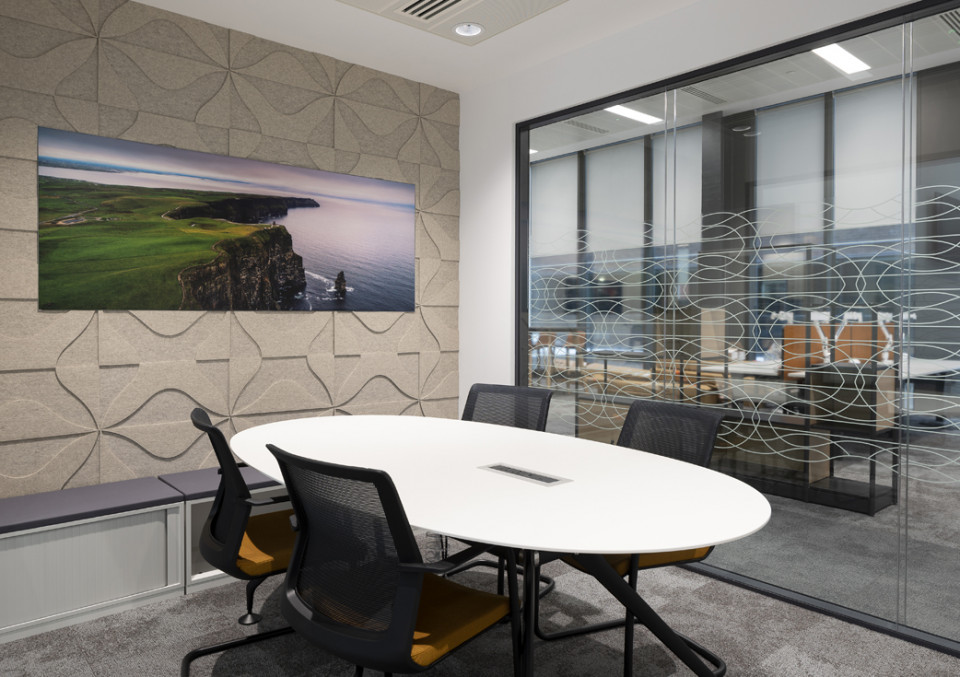 The Dublin workplace project needed to meet new client needs as they moved to a more agile working environment. The pace of this only increased with hybrid working becoming wider with COVID-19.
This workplace journey needed to incorporate the local teams needs and the global 'New Normal' strategy that Invesco is adopting all over the world. RAW Brothers helped the client team journey through the process providing a visual step by step guide to help everyone understand the change process.
Strategy Highlights
Hybrid
The space has been created to cater for the Invesco 'New Normal' hybrid working strategy.
Personality
The creative strategy represents the Invesco overarching purpose alongside the Dublin personality.
Flexible
The space is highly flexible and is able too accommodate the different needs of the Dublin team.
No3
Dublin ranks third best European 'tech city of the future' – the capital comes in behind London and Paris but ahead of Berlin and Amsterdam.