Skuld
A rich heritage and history at the heart of Skuld's environment
Skuld is a world leading marine insurance provider, they cater to the needs of shipowners, the offshore and energy sector, charterers and traders and the superyacht community. Skuld was established in Oslo in 1897 as a P&I club for Scandinavian shipowners. Since then, they have grown into a diversified marine insurer.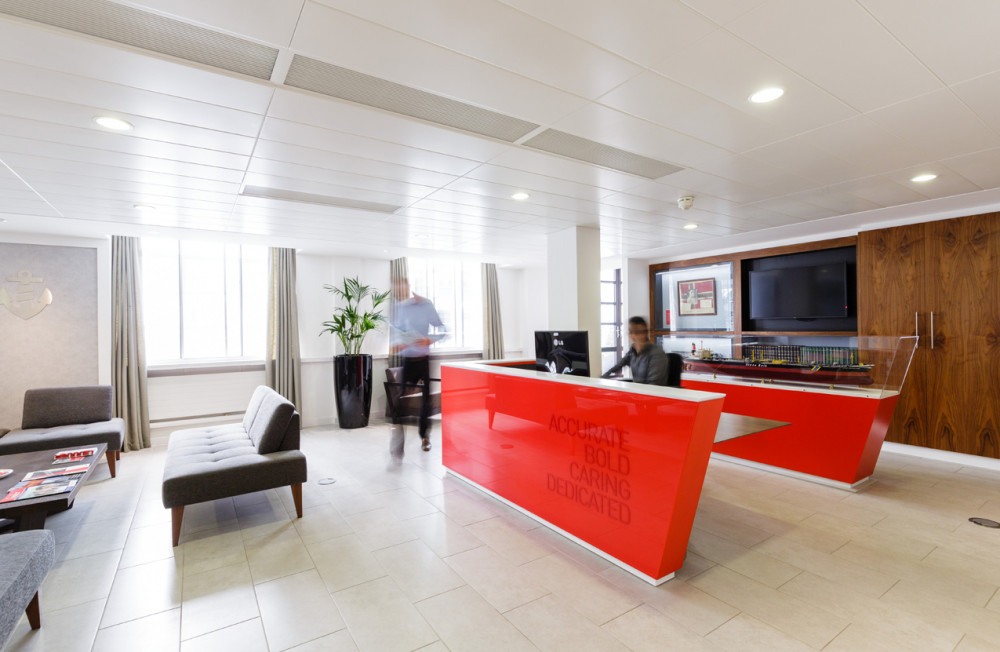 THE CHALLENGE
As a leading Norwegian marine insurance business, Skuld wanted to bring their rich maritime history to life in their Lime Street offices, to leave a bold impression on city guests.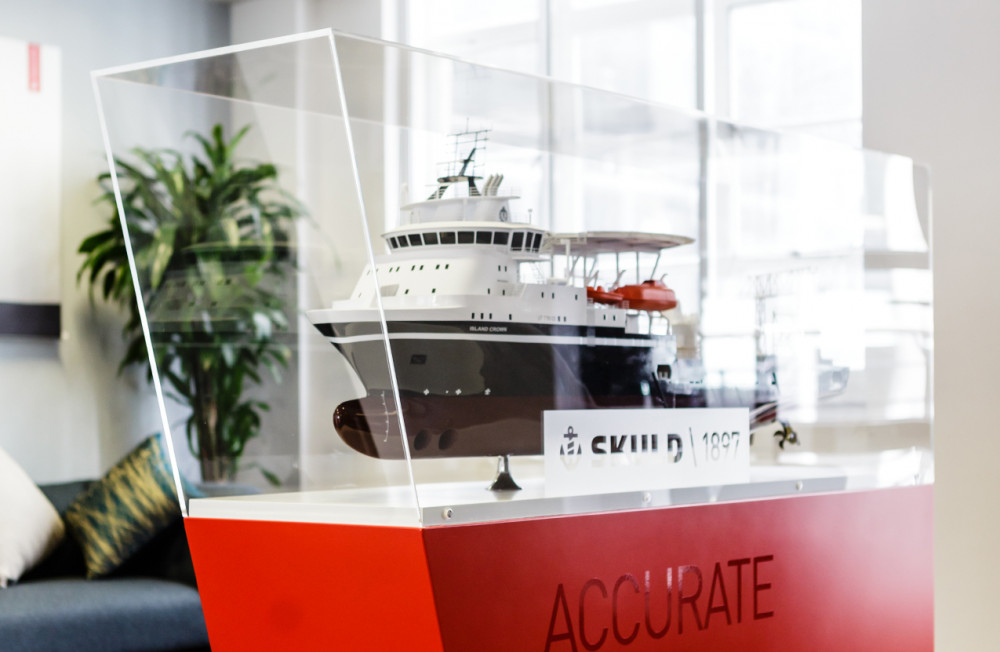 THE INSPIRATION
Inspired by a trip through the firm's Norwegian archives, RAW designed a tactile multi-sense environment incorporating both fascinating heritage artefacts and modern technology: celebrating Skuld's rich history through a contemporary lens.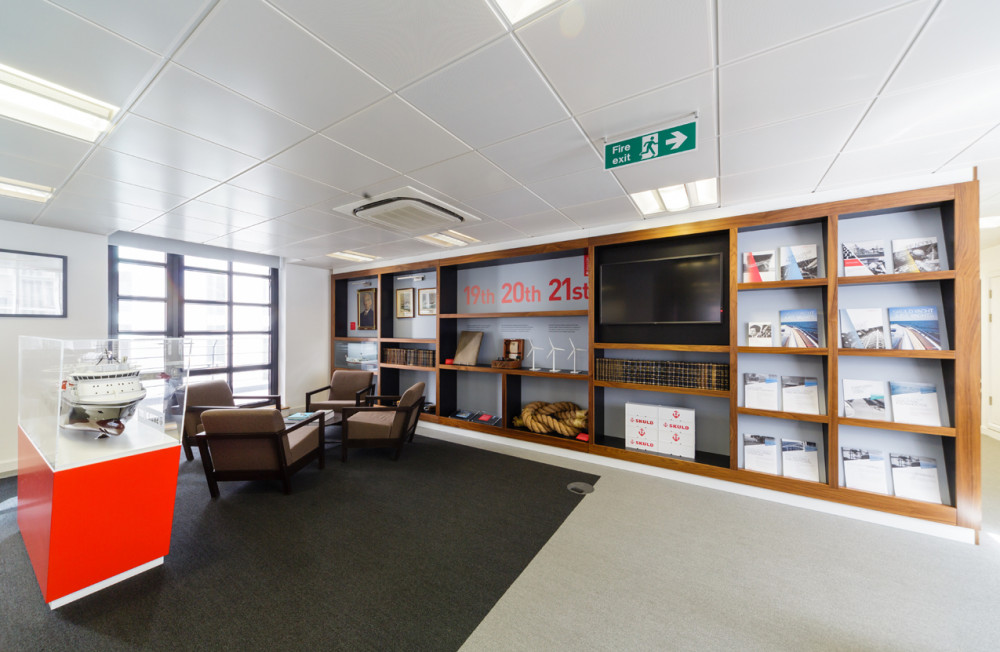 THE RESULTS
A visitor to Skuld's offices now gets a memorable introduction to the brand, its traditional pedigree and modern approach. Keith Parker – Chief Executive says "We gave RAW the brief to breathe brand life into our main reception and broker reception areas; we wanted to reflect our story including our history and values. We are delighted with the way RAW interpreted our brief"
We really enjoyed working with the Skuld leadership team to achieve a little bit of Norway in the heart of the city of London

Rich Ward, RAW Brothers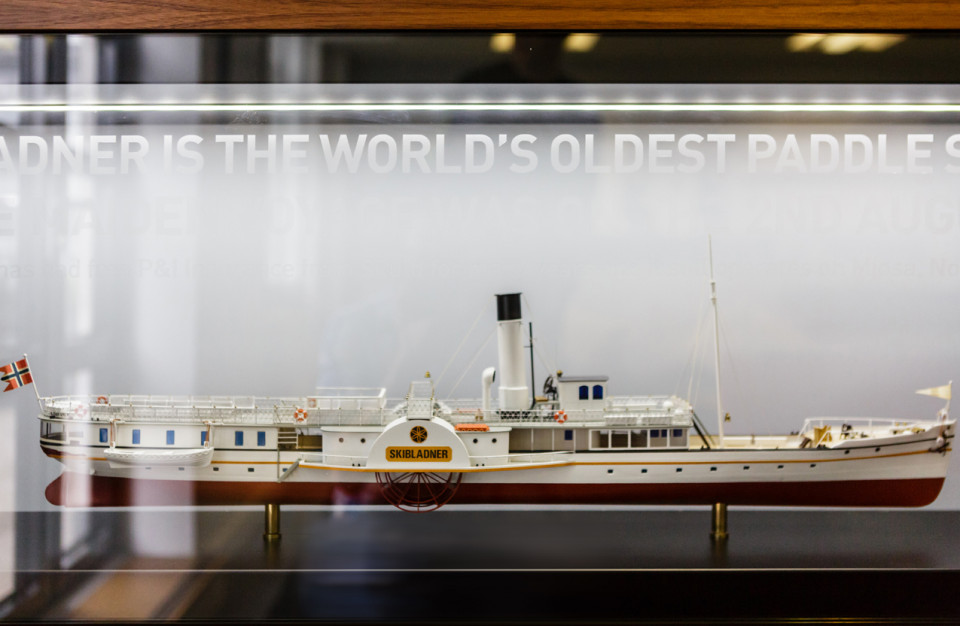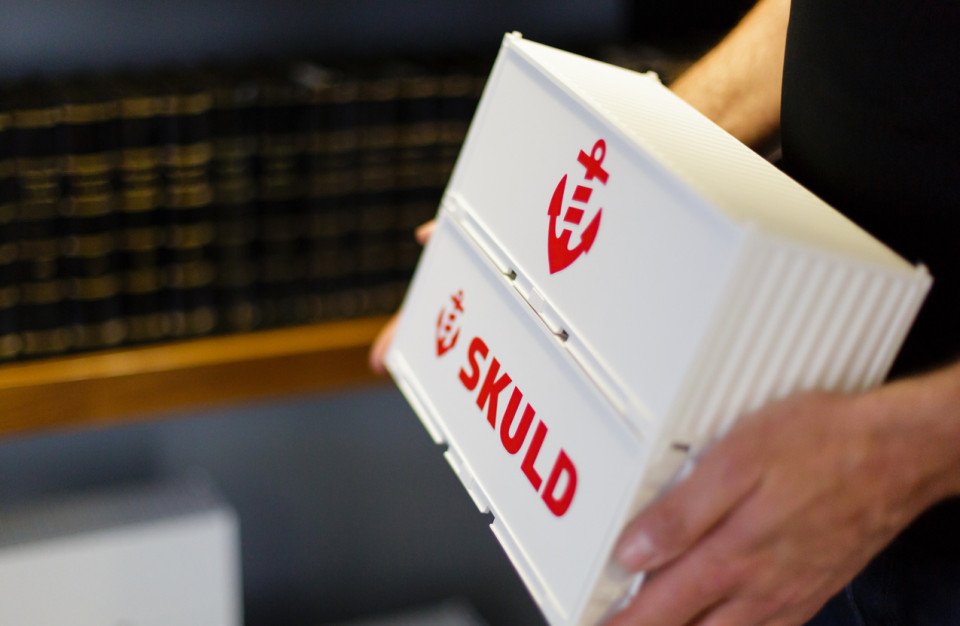 Access to the Skuld archives was a key to this project with artifacts being transported from Oslo to London. A key artifact of interest was the flag Norwegian explorer Roald Amundsen used as he discovered the South Pole on December 14 1911.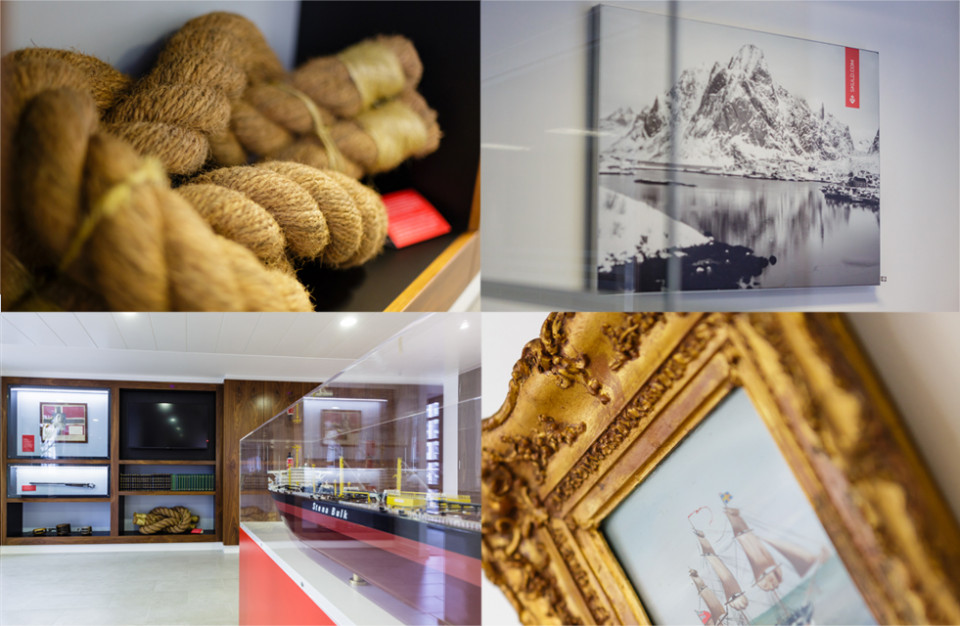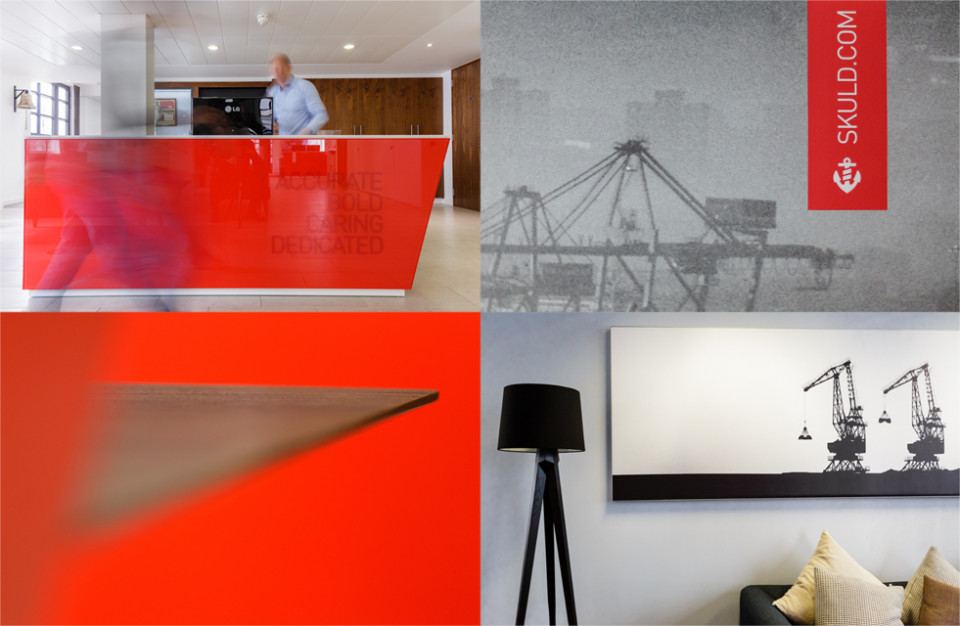 We most enjoyed about Skuld...
Skuld enabled us to shape an environment based on some powerful story telling. The nordic culture is rich in folklore and has strong connections with the sea. All of this provided a rich resource for the brand enviroment strategy and creative output.