It's behind you!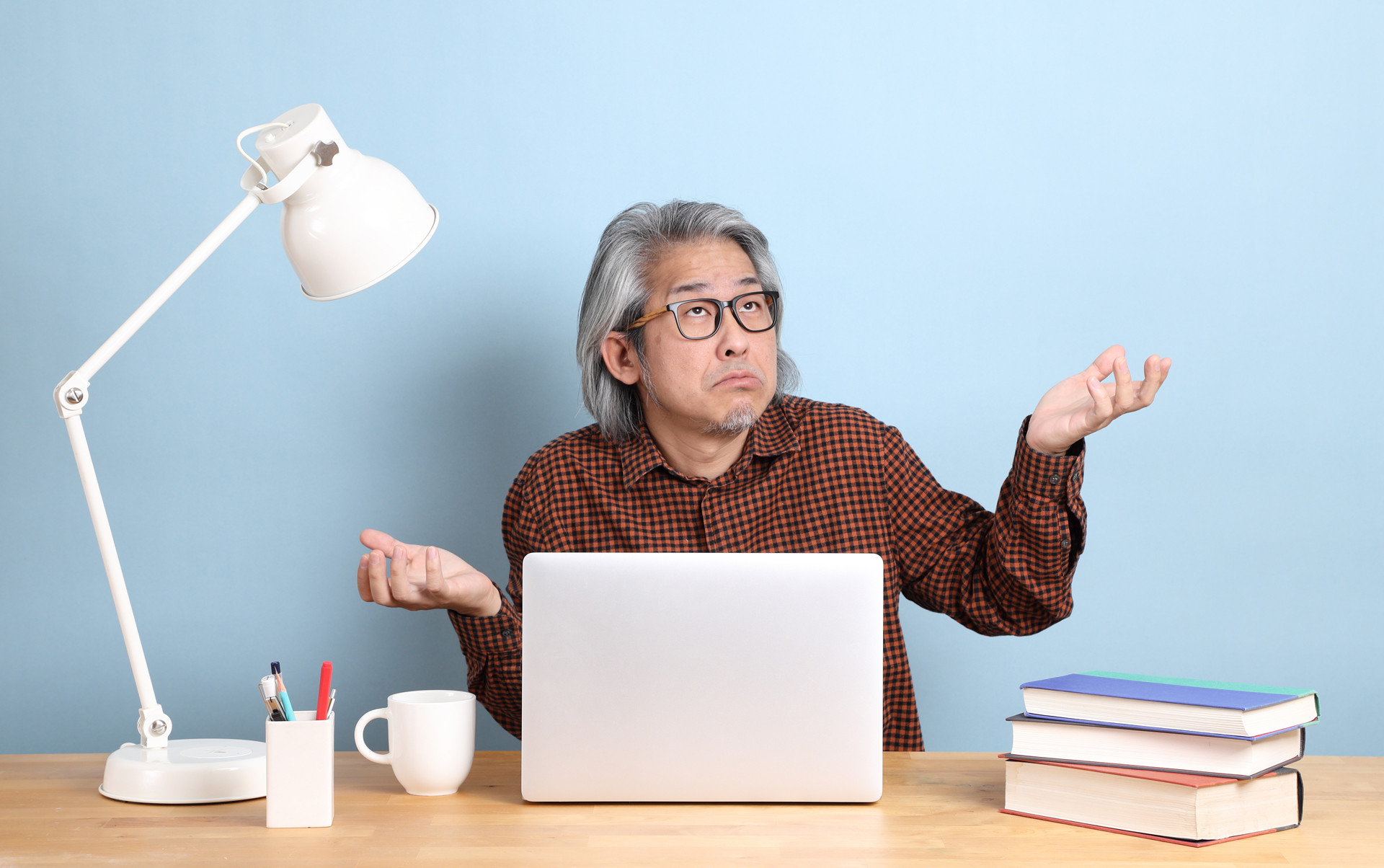 Does your digital-first environment let you down? If what's behind you appears bland then all your online time is a missed opportunity. RAW Brothers are experts in creating brand environments and experiences, here we will explore the opportunity of investing in the environments where your in-office workplace calls are made.
270 Million
Number of daily active users of Microsoft Teams worldwide as of 2022 (Statista.com).
Even if you just take Teams the stats show that we spend an incredible amount of time in online meetings every day. In business terms many of those are meetings that are held in a central office workplace location. Meetings like talent recruiting, sales presentations and webinars where you are representing your business personality and brand online.
What's behind you has never been more important
How many online meetings have you been on where the background behind the presenter is boring, bland or blurred? But these backgrounds are really important, they represent where we are calling from – our business, organisation... our brand. A lot of investment is put into our brands, therefore it's important that the in-office environment where you make important online calls represents your organisation brand personality really well.
Creating a digital-first brand environment
We recently completed a brand environment for Dublin's travel tech brand CarTrawler. This is a good example of an environment that is digital-first-ready. Wherever you are in the CarTrawler workplace there are great examples of their brand as a backdrop for online meetings and presentations.
Key workplace settings to consider
Meetings rooms

Quiet spaces

Shared collaborative spaces

A webinar space
With CarTrawler we used aspects of the brand in many different ways across the workplace. Editable client and partner walls were used in meeting areas to provide engaging backdrops for online calls. The brand story is expressed subtly throughout the space.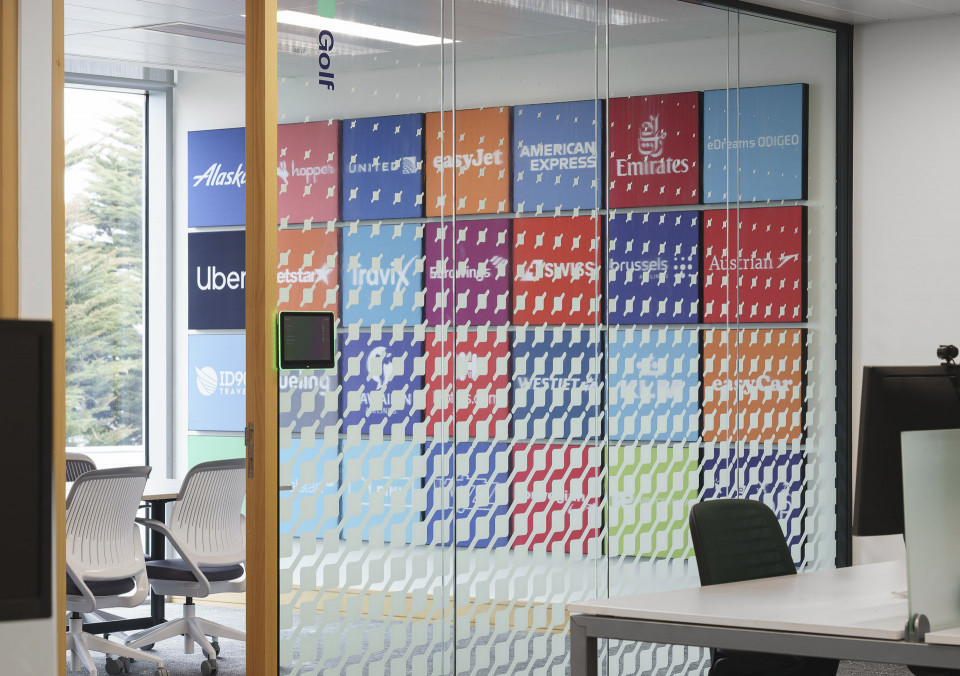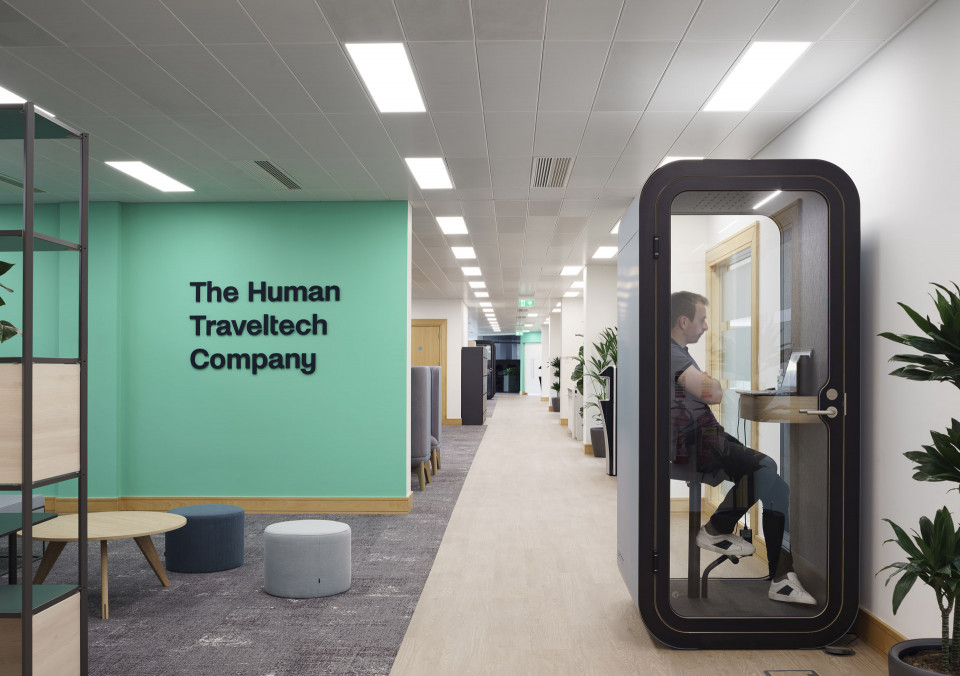 It doesn't have to be big...
You can start small by focusing on a series of relevant spaces. We have created spaces of all shapes and sizes that bring out the best in an organisations backdrop for in-office online meetings.
Opportunity to stand out...
Making the investment to create some digital-first spaces in your workplace will help you stand out against competitors. With so many backdrops and online presentation environments looking so dull this is a great opportunity to look your best and create an impression.
Feeling included...
One of the challenges with hybrid working is people feel disconnected from the central workplace location. Investing in some great places to present from when in-office will help those working remotely feel more connected.
What next...
Whether you've got a one-off room or an entire workspace you need to breathe some energy into, drop us a message and we can talk through our approach, we would love to hear from you...