New legacy home for cricketing legend Wilf Slack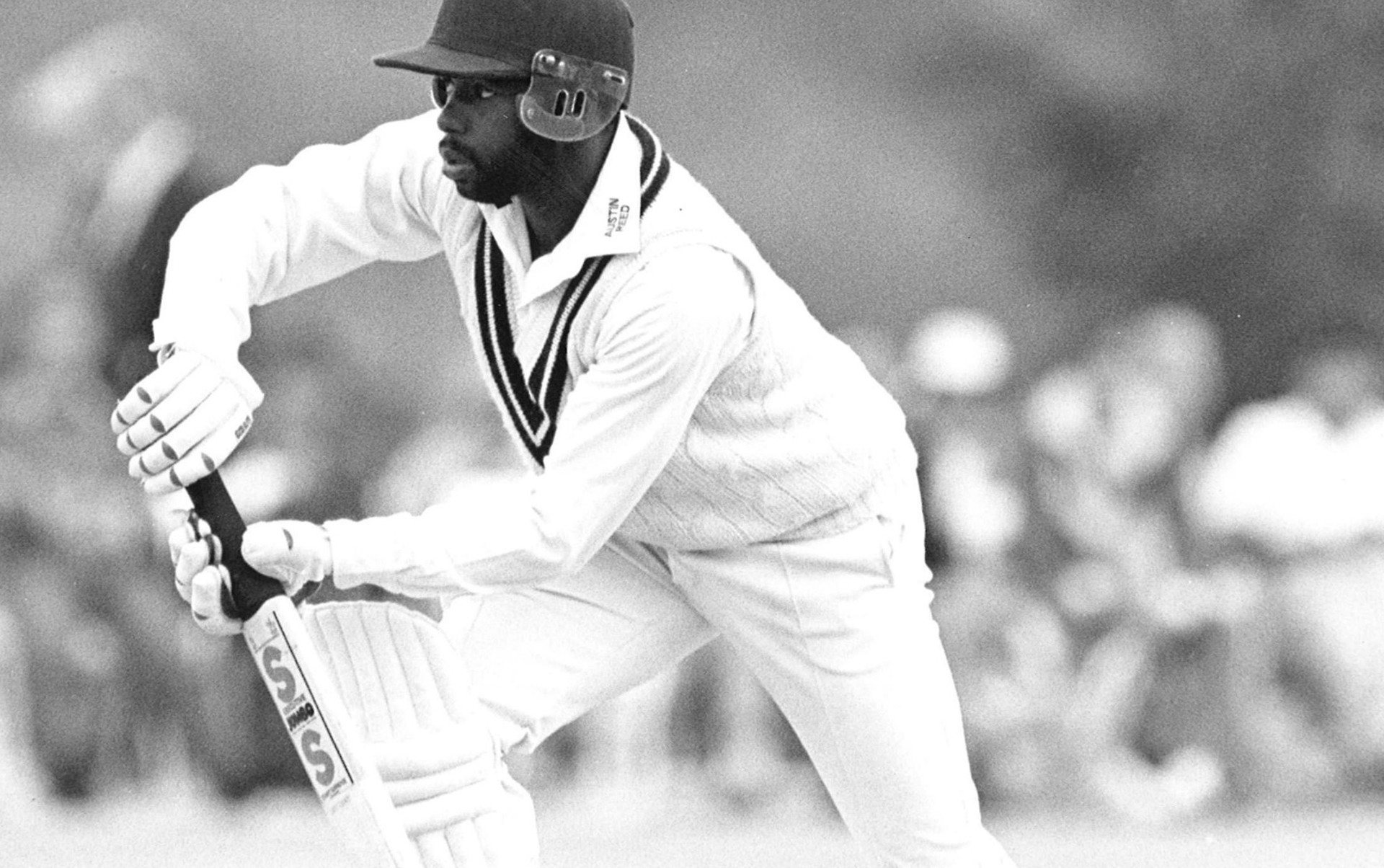 New home for cricket in West London – Wilf Slack Cricket Centre
This partnership between Middlesex Cricket Club and William Perkin CofE High School will see a fantastic new resource for young aspiring cricketers launched late spring 2022.
The partnership, supported by Sport England and The Department for Digital, Culture, Media & Sport, sees a significant financial commitment in creating this state-of-the-art indoor cricket centre in West London. A destination cricket venue for clubs, youth and professionals to inspire cricket enthusiasts and cricket newcomers.
The cricket centre is named after and carries a central brand environment theme around cricket legend Wilf Slack. RAW Brothers joined the project team to generate a creative route forward that placed Wilf's story at the heart of the new physical environment. Working in partnership with GCP architects we established the practical opportunities in the built environment and worked closely with Middlesex Cricket Clubs archive team to utilise historical artefacts.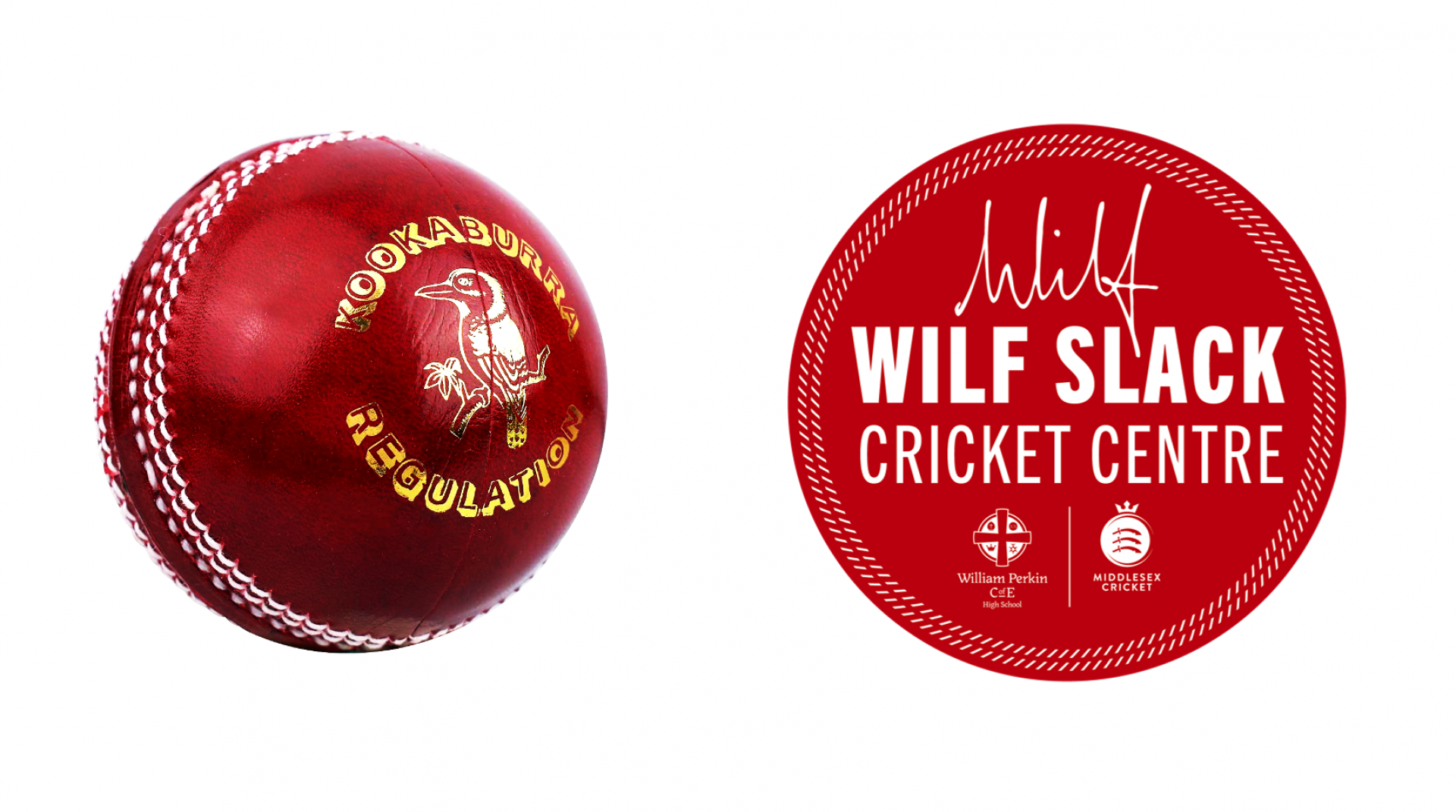 The Wilf Slack story is an inspirational one for young people today. As part of the project RAW Brothers worked with the Wilf Slack Foundation to develop the storytelling aspect of this brand environment project.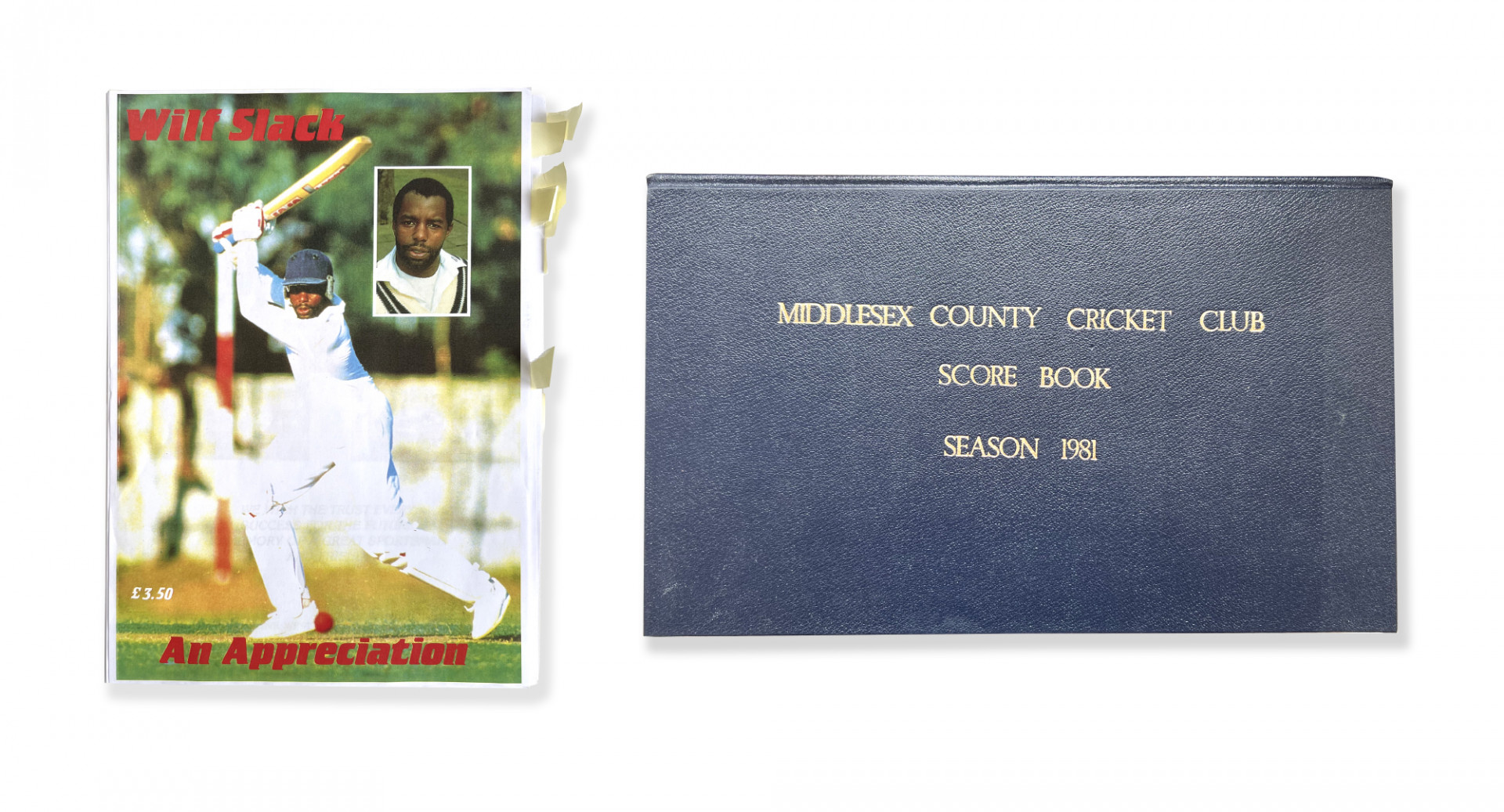 Wilf was born in 1954 in Saint Vincent in the Windward Islands. At the age of 11 he migrated to Buckinghamshire, England. Wilf loved cricket since a young age and he continued to let his cricket passion thrive in the UK. In 1976 he became the minor county's leading run-scorer with an amazing 748 for Buckinghamshire.

Wilf made his debut for Middlesex Cricket in 1977, but is was in 1981 that he really made his calm and classy impact. Wilf opened the batting against Kent at Lord's, he scored his maiden first-class century, 181 not out. The unbroken stand of 367 by Slack and his batting partner was a Middlesex record. This was the start of the Wilf Slack era and in 1985, after making 1,900 runs that season he was rewarded with a tour of Sri Lanka with the England B side the following winter.

Excerpt from the Wilf Slack Cricket Centre brand story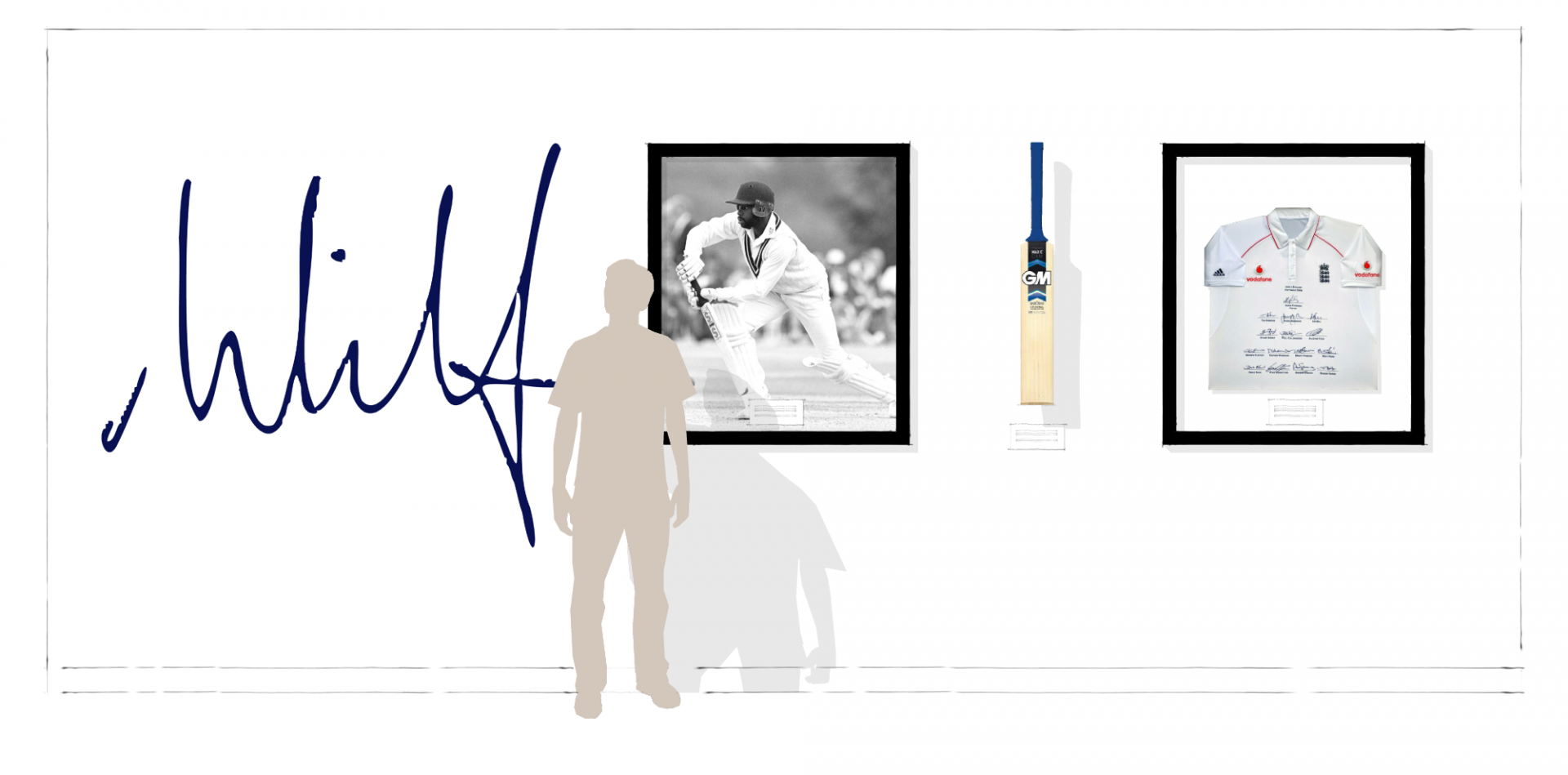 This brand environment project required careful management to create a new place brand for the cricket centre created by Middlesex Cricket Club and William Perkin, supported by Sport England and The Department for Digital, Culture, Media & Sport. The centre forms part of the school campus, the project included, brand architecture, brand wayfinding, brand storytelling and brand environment. RAW Brothers also worked closely with architecture signage experts Signbox to ensure we maximised the opportunities in the built environment.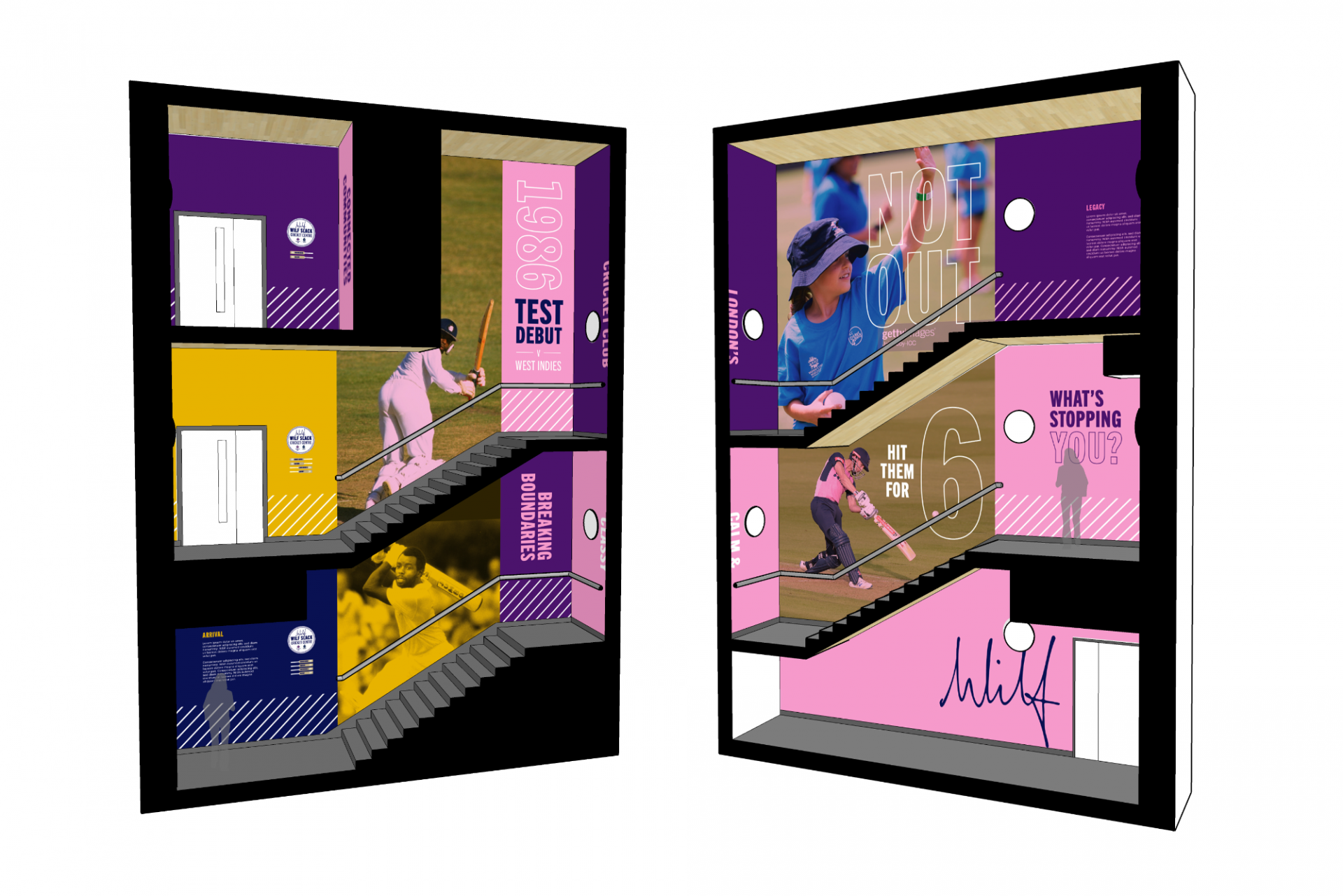 13,950
Wilf Slack played 237 first-class matches, hitting 13,950 runs, an average of 38.96 – 25 centuries and 75 half-centuries