Portman Square
Artist's process brings story alive to investment workplace in central London
For the past two decades Eric Butcher has developed a creative practice which involves working with oil paint or graphite suspended in resin, a transparent monochrome is spread across the surface of his aluminium support and then stripped off, using a variety of metal blades drawn across the surface. This procedure is then repeated, slowly building up an accumulation of thin residues.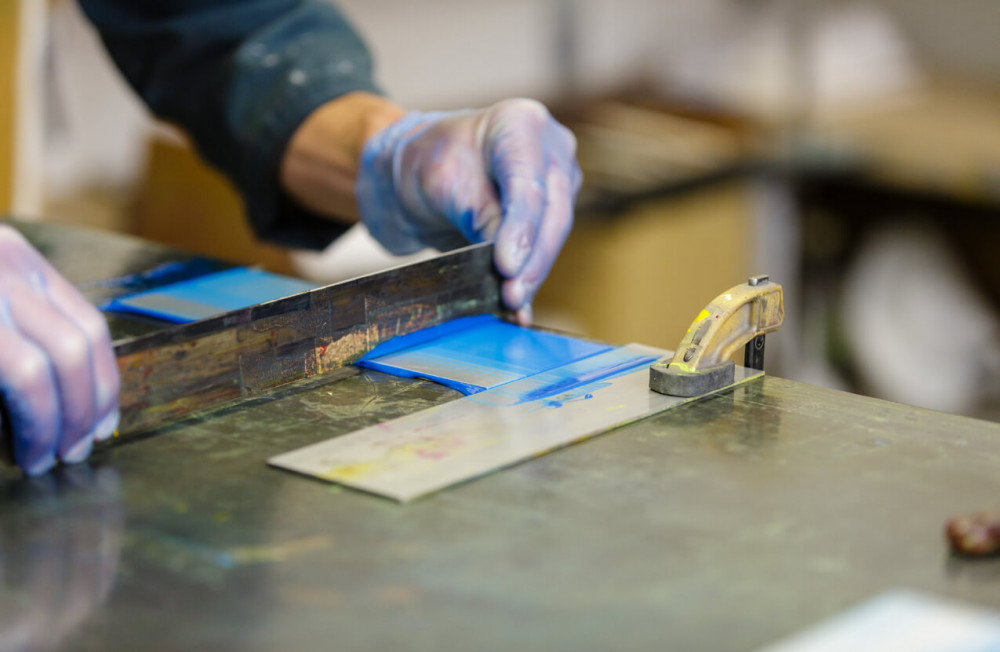 THE CHALLENGE
Portman Square investment workplace was being redesigned by RAW. It needed something special to help tell the story of the attention to detail that happens there every day. The workplace needed to be impressive and create warmth and personality to both staff and guests.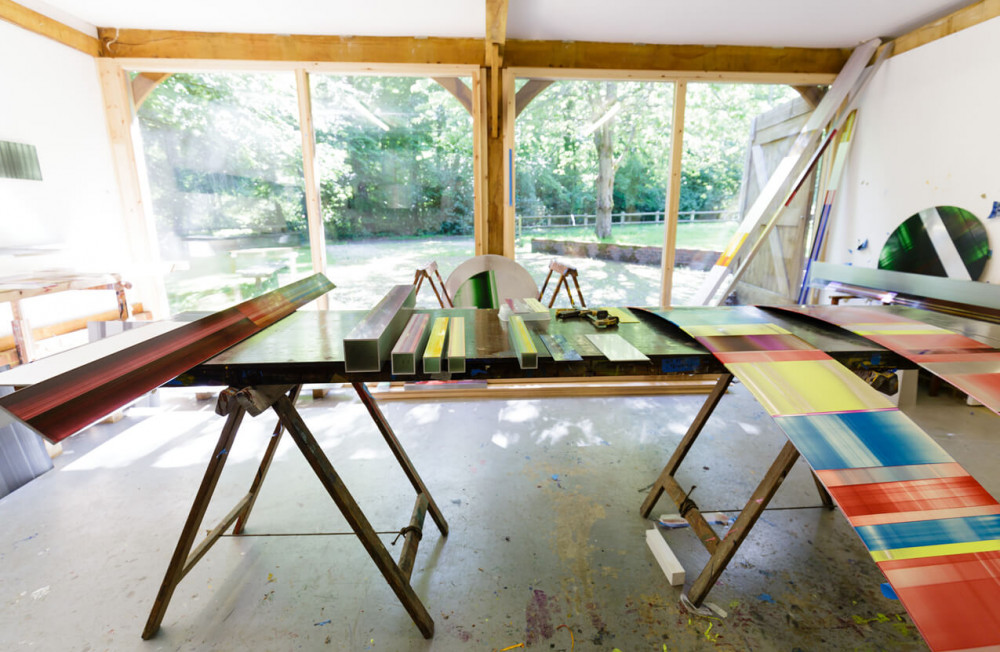 THE INSPIRATION
Working closely with artist Eric Butcher we agreed a highly bespoke set of installations using Eric's technique that sets out to allow the process of creation to determine the end result. The artworks were then considered in the space working alongside the RAW design team.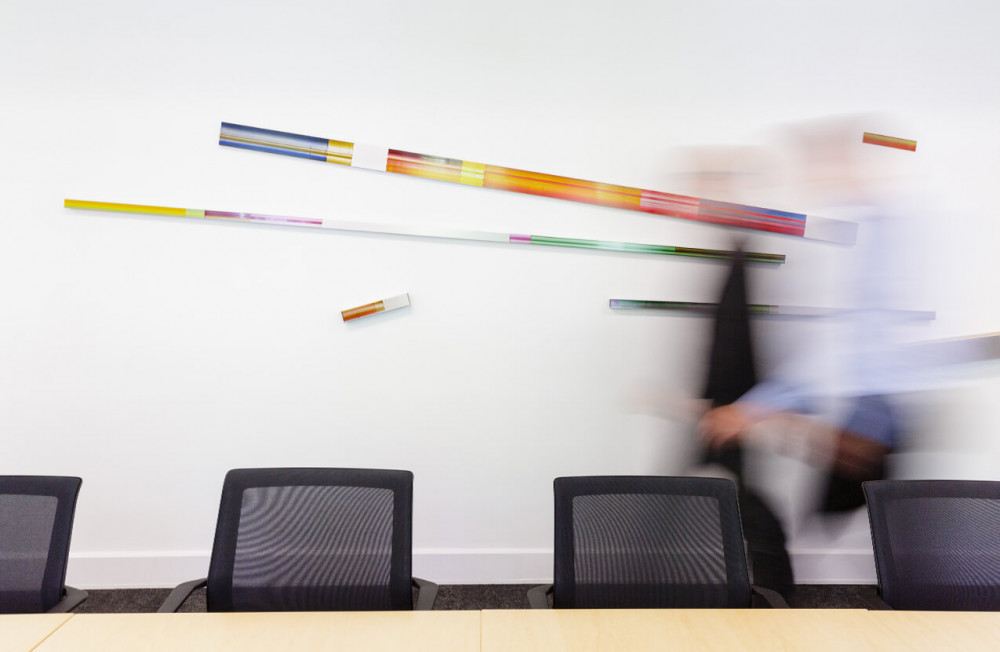 THE RESULTS
The final results create a surprising story told throughout the workplace. Each element is completely unique. They light up rooms with colour and form. The unique work that is happening everyday to secure the best investment is reflected in the art representing the creative process that made it.
Born in Singapore in 1970, Eric Butcher moved to England in 1974. Through an early study of fine art a preoccupation with the problems of aesthetics developed, which following an interestingly circuitous route eventually took him to Cambridge University where he read philosophy. Since graduating from Corpus Christi College in 1994 he has exhibited extensively in the UK and internationally with shows in Austria, Germany, Italy, Switzerland, Australia and the USA.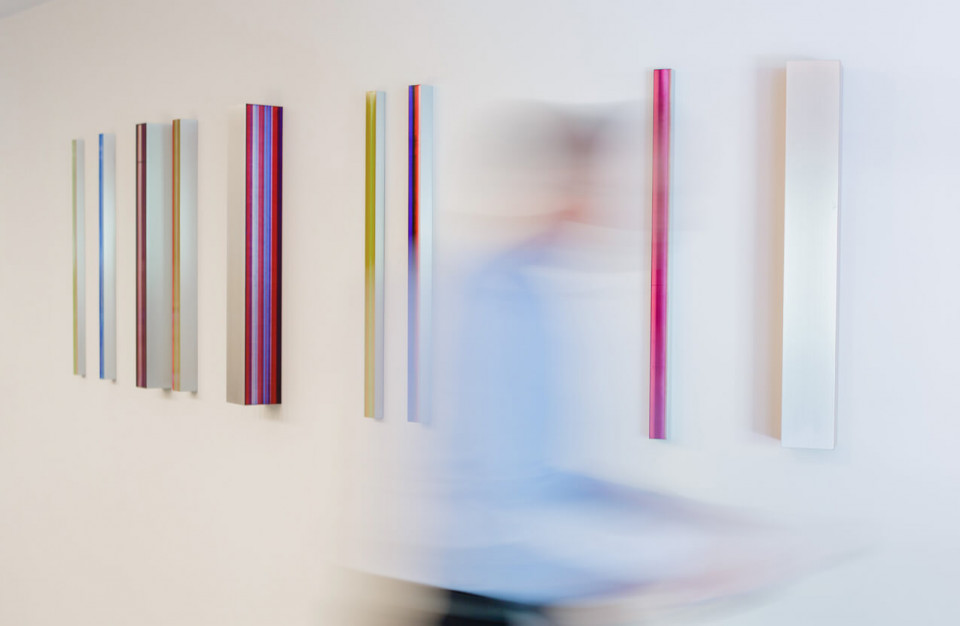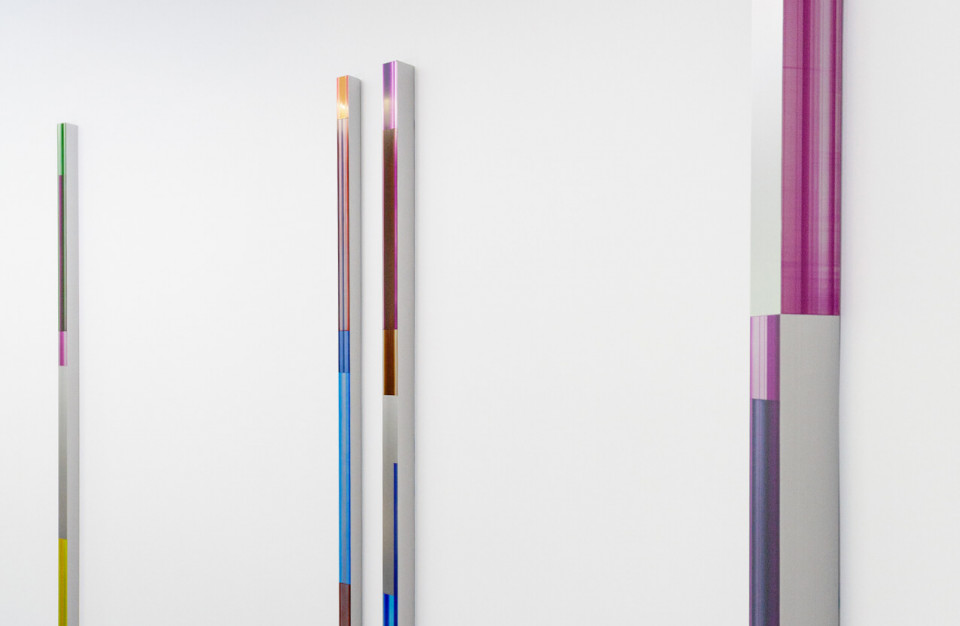 Paradoxically, in adopting this quasi-mechanised approach - free of emotion, free of explicit content - a quintessentially human quality emerges. When compared with the perfection of machine production, the limitations and failures of the human hand are writ large

Eric Butcher