Supporting local community with Aktivator ranger wrap
RAW Brothers are happy to announce they successfully played their part helping a West London foundation at Ealing Trailfinders Rugby Club.
We are approached by the Trisha Stewart, one of the team from Ealing and Acton Business Club, to see if we could help with a new business club venture giving our time to support a rugby foundation working in local schools.
Trisha had already managed to enlist the support of local law firm AK Law who had volunteered to lease a Ford Ranger truck for 3 years so that the foundation could visit local schools and easily take all their sports equipment with them.
The Business Club approached RAW Brothers asking if we would be able to help put the rugby club and law firm's logos on the truck – 'we can do better than that!' we replied, 'we will design you a dynamic total car wrap so you will get noticed everywhere driving around West London'.
Part of the challenge was communicating quickly the sponsorship being provided by AK Law to Ealing Trailfinders Rugby Club Foundation.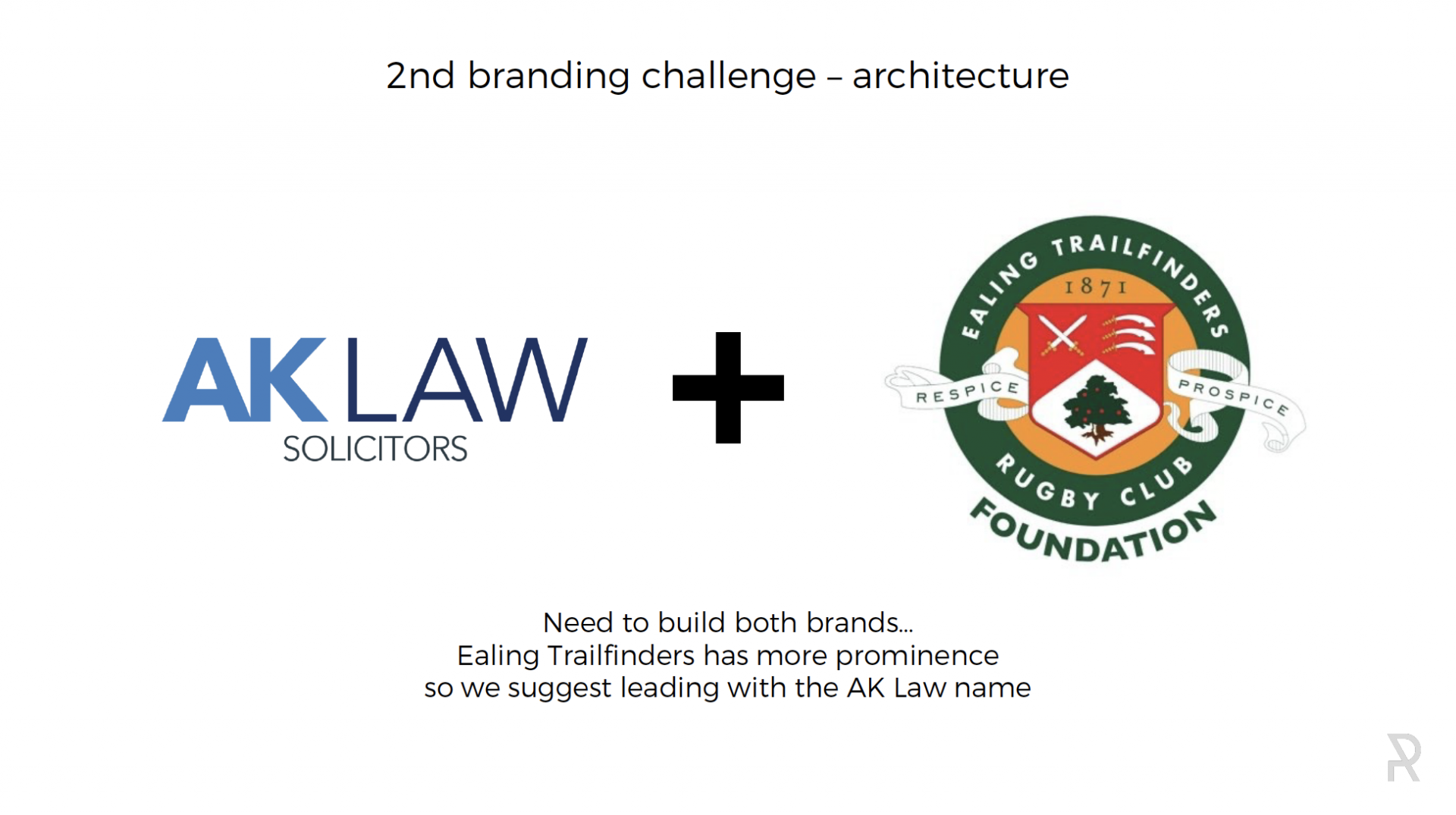 But we also wanted to be clever and give the truck a name, something that it would become known by, that was easy to remember and represented the sponsorship partnership. And so the 'AK..TIVATOR' was born.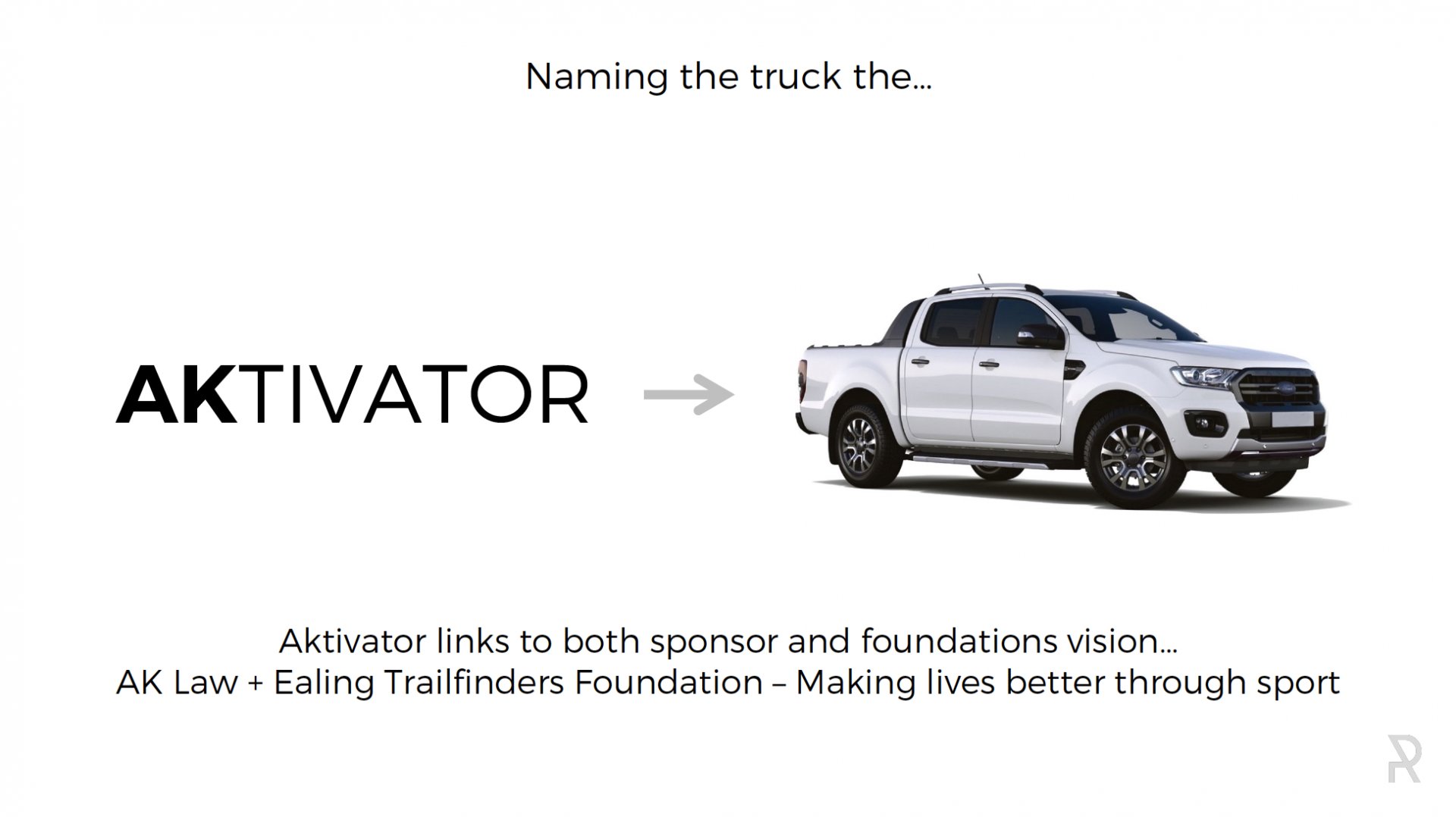 RAW Brothers are really proud to support the Ealing Trailfinders Rugby Club Foundation and throughly enjoyed partnering with AK Law to all play our part as members of Ealing and Acton Business Club. Thanks to Racoon for wrapping the truck so well.