RAW Brothers are proud to be part of the UK Government's GREAT Britain & Northern Ireland programme
The UK government has set up a powerful campaign and programme to promote and connect UK businesses to overseas investors and opportunities. And guess what – RAW Brothers are part of it!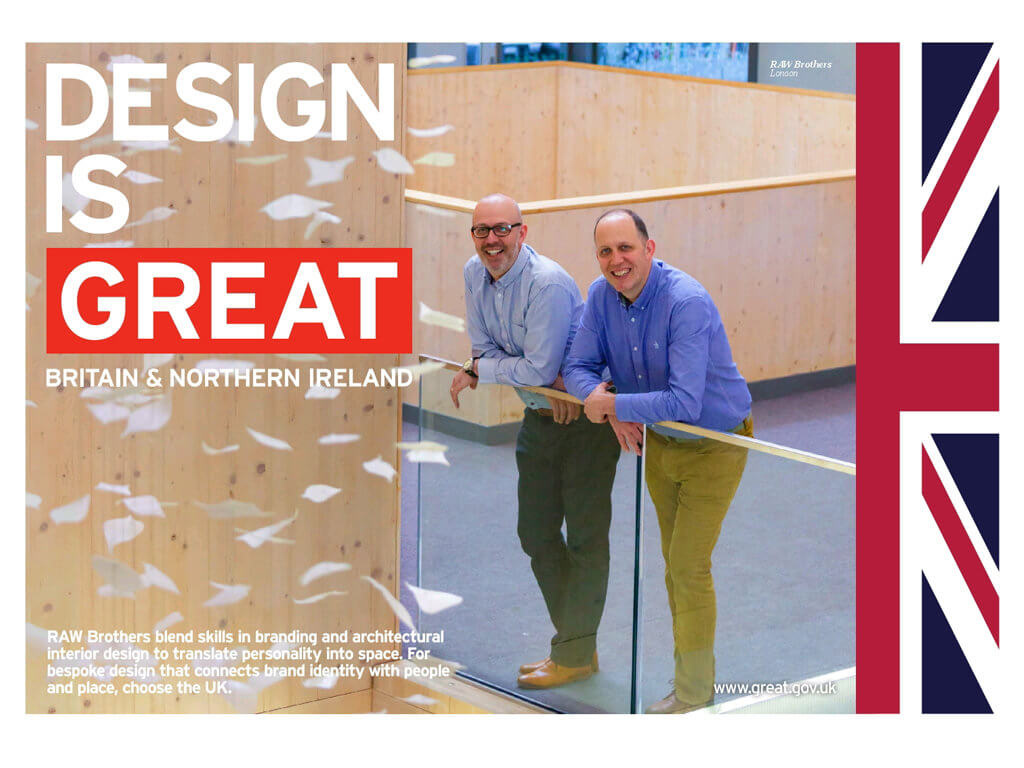 Bringing the best of Britain to the world
The GREAT campaign showcases the best of what our whole nation has to offer to inspire the world and encourage people to visit, do business, invest and study in the UK. It is the Government's most ambitious international promotional campaign ever, uniting the efforts of the public and private sector to generate jobs and growth for Britain.
The campaign has already secured confirmed economic returns of £2.7bn for the UK.
The UK has a huge amount to offer, with world-class universities, ground breaking research, high tech start-ups and entrepreneurial business people. We are global leaders in the creative industries like music, fashion, design and film. We can offer visitors unforgettable experiences, breath-taking landscapes and iconic attractions.
The GREAT campaign captures the best of all that is familiar about the UK, but also what is new and surprising about this country. The aim is to encourage people around the world to think and feel differently about the UK.
How organisations can get involved
GREAT campaigns are currently running all over the world, to make significant and long term increases in trade, tourism, education and inward investment to benefit the British economy. In 2016, the campaign supported over 1,340 separate events and activities in around 200 locations worldwide.
Find out more here:
Or get in touch with RAW Brothers...
SaveSaveSaveSave
SaveSaveSaveSave
SaveSave
SaveSave
SaveSave
SaveSave
SaveSave
SaveSave
SaveSave
SaveSave
SaveSave
SaveSave