There are some things we do that are harder to measure than others. When you improve the culture in an office space for the better, it's hard to put a fixed value on the bottom line. Believe us we've tried, sitting in a room with an FD and encouraging them that their new proposed workplace design will improve: efficiency, productivity and the creativity of the business.
Why?
Because we are human and when we discover the bigger picture and greater purpose of our organisation with our peers and work colleagues, we get really excited and motivated. When a workplace is designed to encourage and facilitate this it can improve the business. It adds to the value. It adds to the bottom line.
There are ways you can measure this. Staff surveys, productivity, increased sales. So why don't more clients start a workplace design project or office reshuffle with a view to more than just bums on seats? Why is the added value opportunity not always perceived?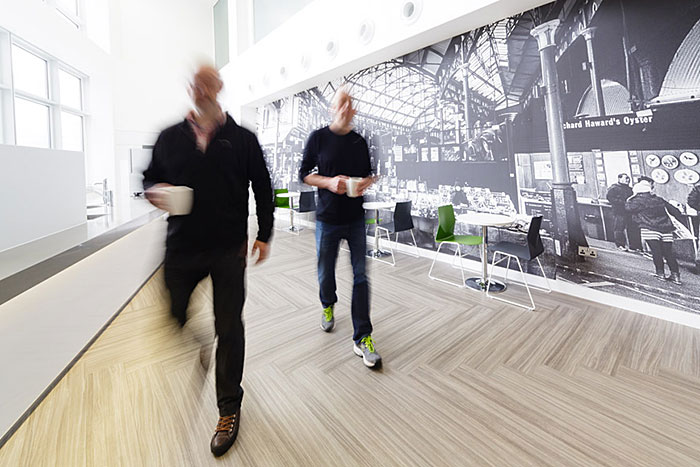 Many workplace design projects are run in a fragmented manor. Properties, HR, IT and brand teams don't always come together. The magic of 'why' a business exists is lost amongst other practical and important considerations. We believe you can add value to your business by maximising the workplace design process as a one time opportunity to engage everybody in a positive process.
Coffee effect
We have found again and again the most enjoyable and successful projects for RAW are when, together with our client team, we aim to create a workplace designed around peoples needs, business aspirations that truly encourages human interaction. And often coffee features high on the agenda and is definately worth paying attention to.
Our goal on every project is to create new value in the workplace.