Discovering a vibrant workplace community in the Sandton district of Joburg
Travelling to
Johannesburg
, South Africa, takes a few hours but the benefit is that we sit on a similar timezone. On this trip we visited the popular business district of
Sandton
around 40mins from Joburg airport. This district has impressive new architecture, clean streets and well curated public spaces.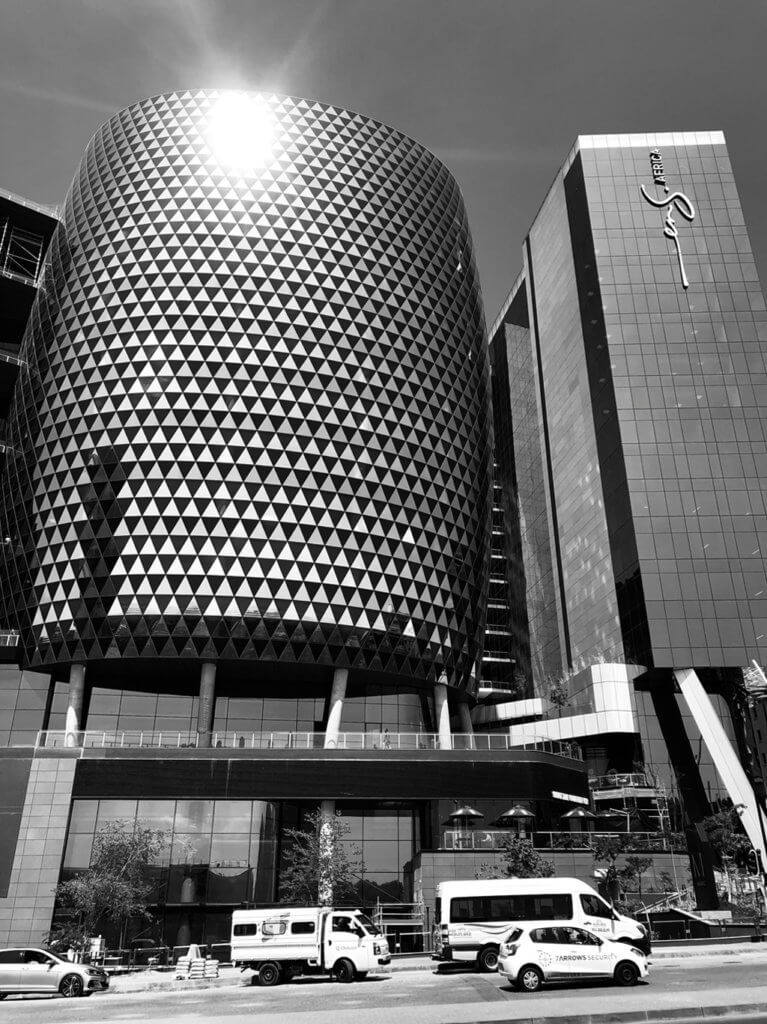 As we travelled around the district we were impressed by the architecture, at points feeling we were back in the City of London but with more sun! The purpose of our trip is to work on a new workplace for a young fintech company that is experiencing rapid growth.
On visiting their existing office space, which they have outgrown, we found ourselves downstairs in Workshop 17, a great coworking space for workers across Sandton to use as a base and overflow for meetings. Again, we could have easily been in a similar area in London like Farringdon. Workshop 17 was a really inviting chilled space, well equipped with a great coffee bar and restaurant where eating outside was easy with such good weather.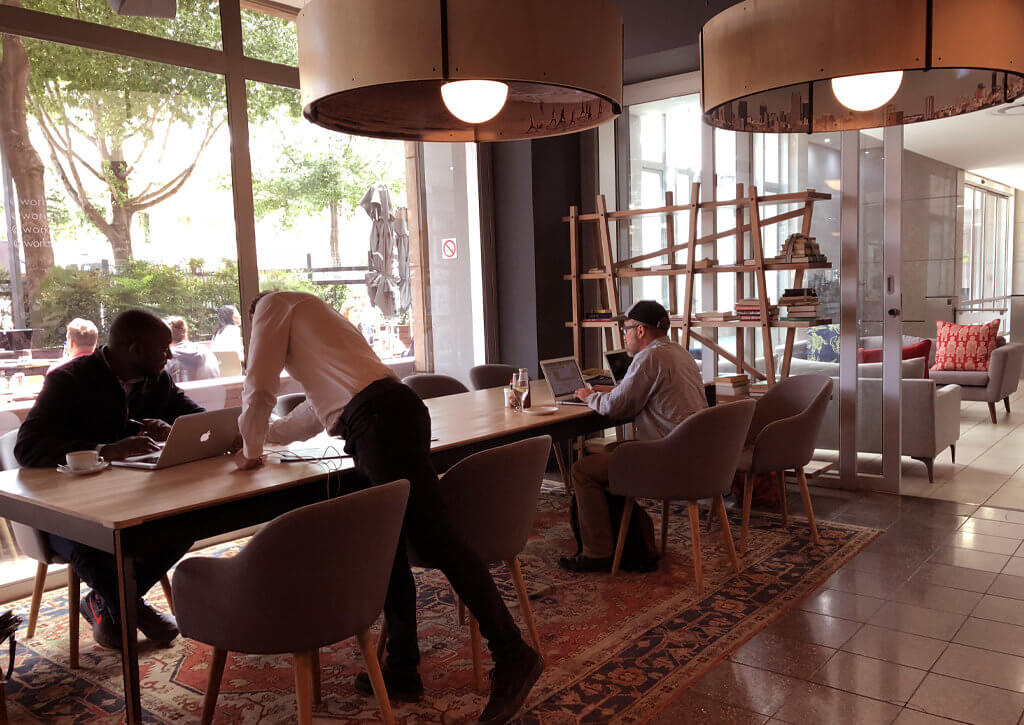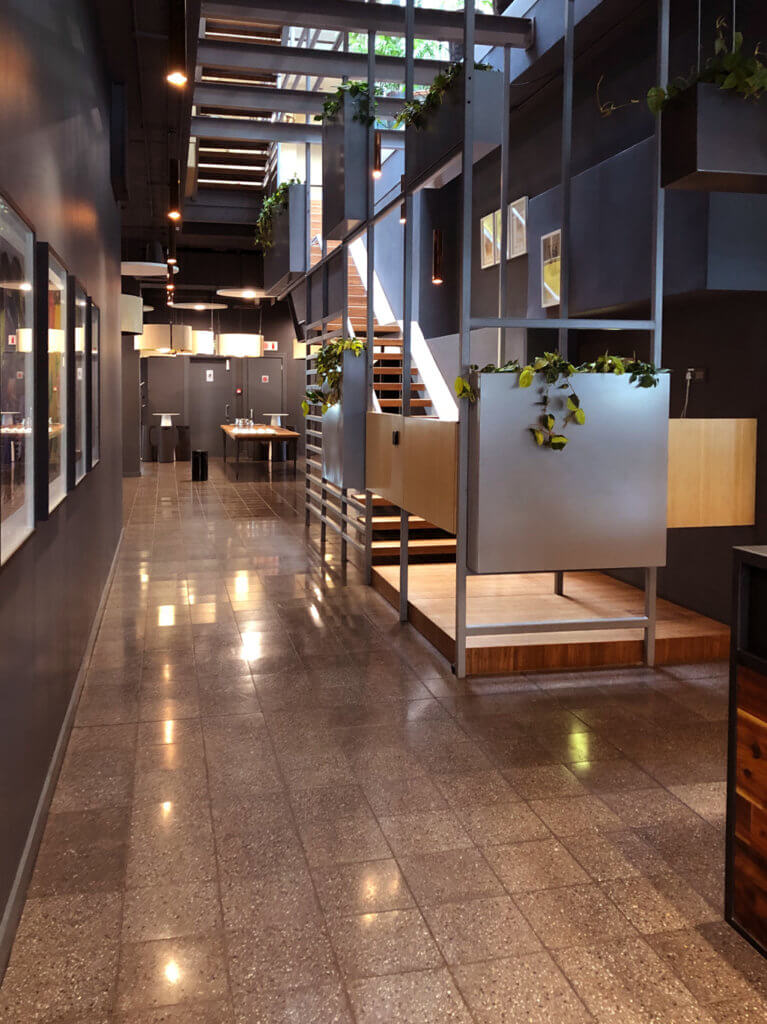 As we travelled around Sandton, meeting colleagues and different businesses, we discovered a vibrant business community working collaboratively with fresh ideas and energy. The infrastructure and workplace environment is springing up to support the new banking and fintech communities.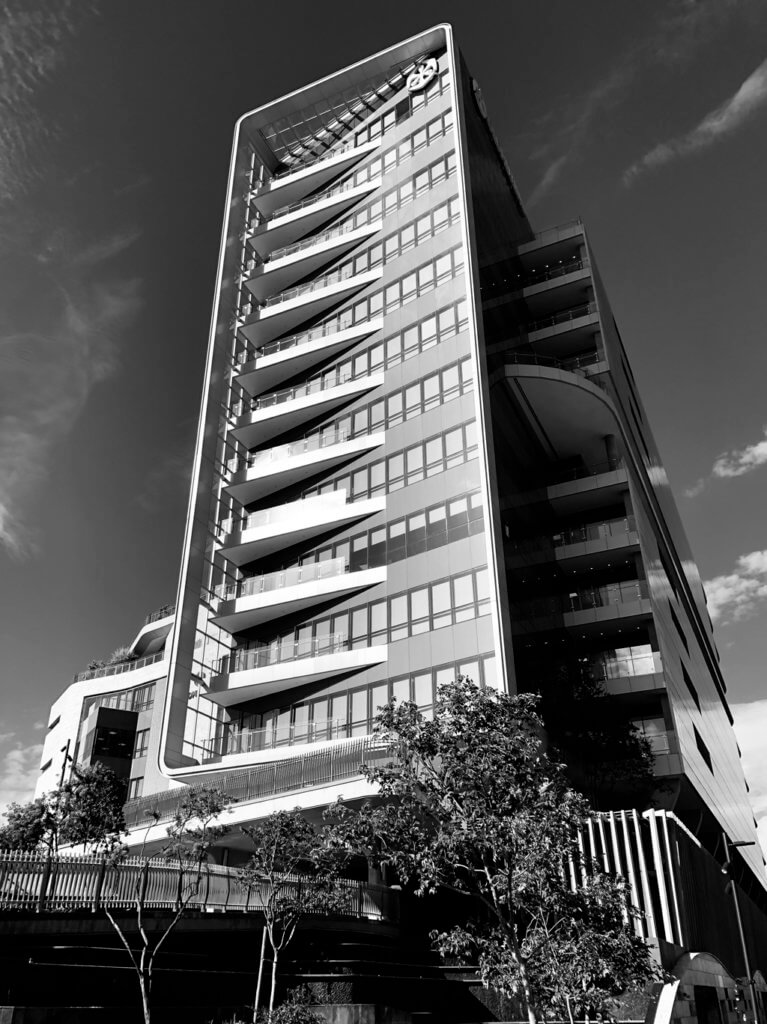 People here are really friendly from the Uber drivers to the hotel staff and all the business colleagues we met. The cost of living is well below London and so eating out is a great option and we enjoyed socialising with some new friends made. We look forward to our next trip to Joburg and the Sandton district – there's certainly a lot going on in this workplace community.