Traveling into Joburg's CBD (Central Business District) proves a great cultural experience
At present we are working on a creative workplace design project in Sandton Joburg, but a short drive took us to a very different part of town. We were keen to explore another side to the city and discover what lies beside the clean and sharp new architecture of the Sandton Business District.
A short drive takes us into the Joburg CBD, the once successful centre of the city, that has suffered from security problems and businesses pulling out over the last 20 years. It's nice to see that now this area is seeing signs of a cultural uplift returning. Be warned you still need to know where to go as certain areas of the CBD are not deemed completely safe for travellers.
We visited an area called Jeppestown that had interesting restaurants, bars and businesses. The area is still coming to terms with how to build an ethically diverse community that reflects the population of the city but our trip to Che Argentine Grill did provide a welcome addition to our stay in Sandton with very tasty steak and red wine! Here's a few snaps from that afternoon and thanks to our hosts Campbell and Johan.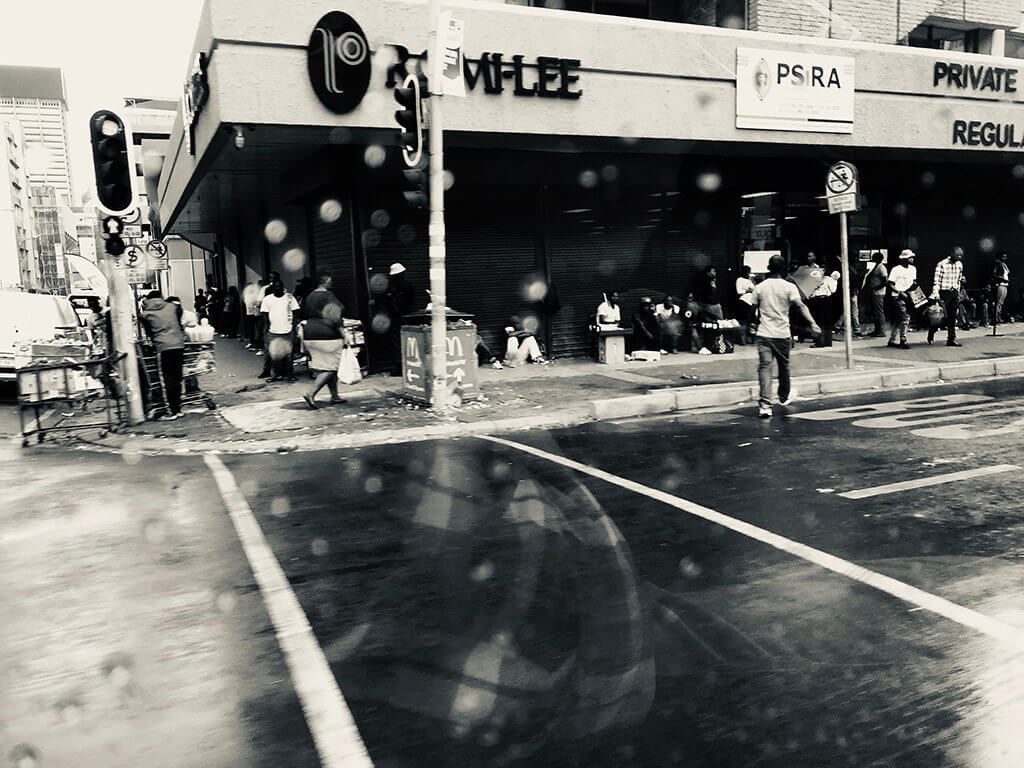 Journey into Joburg CBD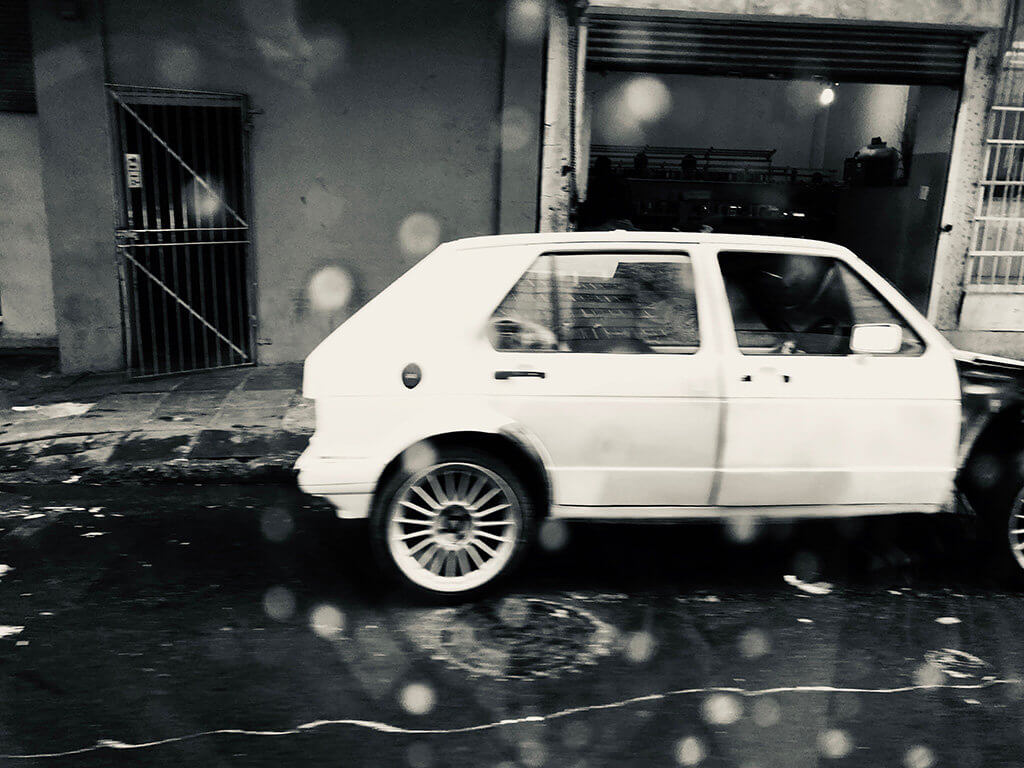 Another Golf Mk 1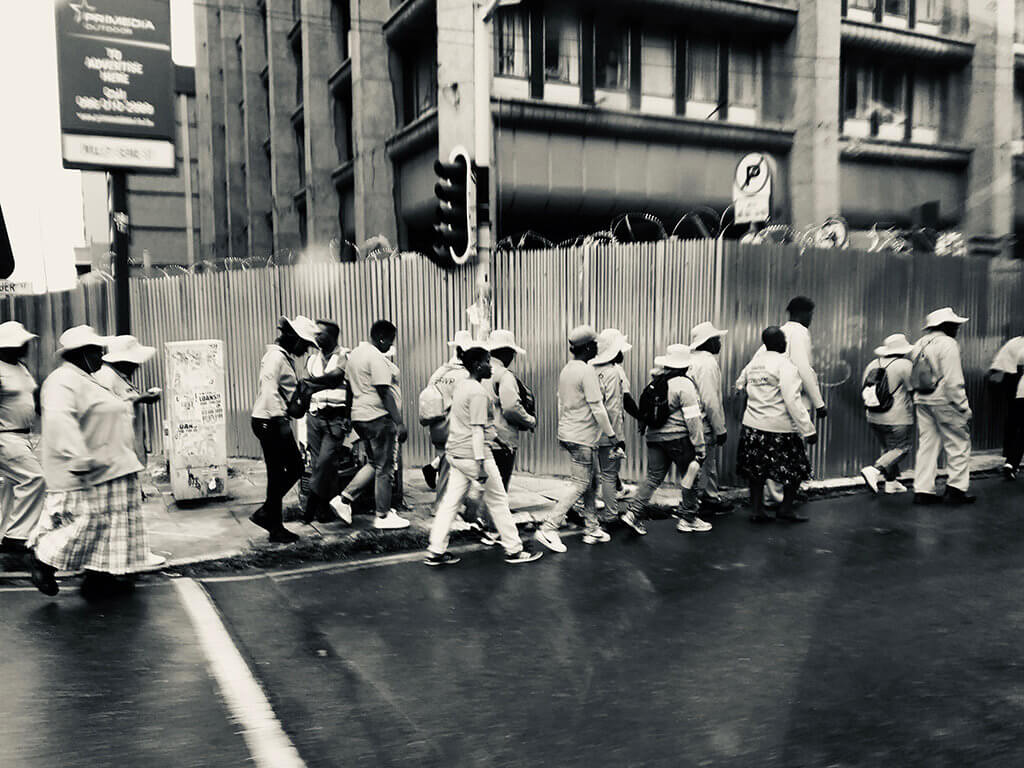 Commuters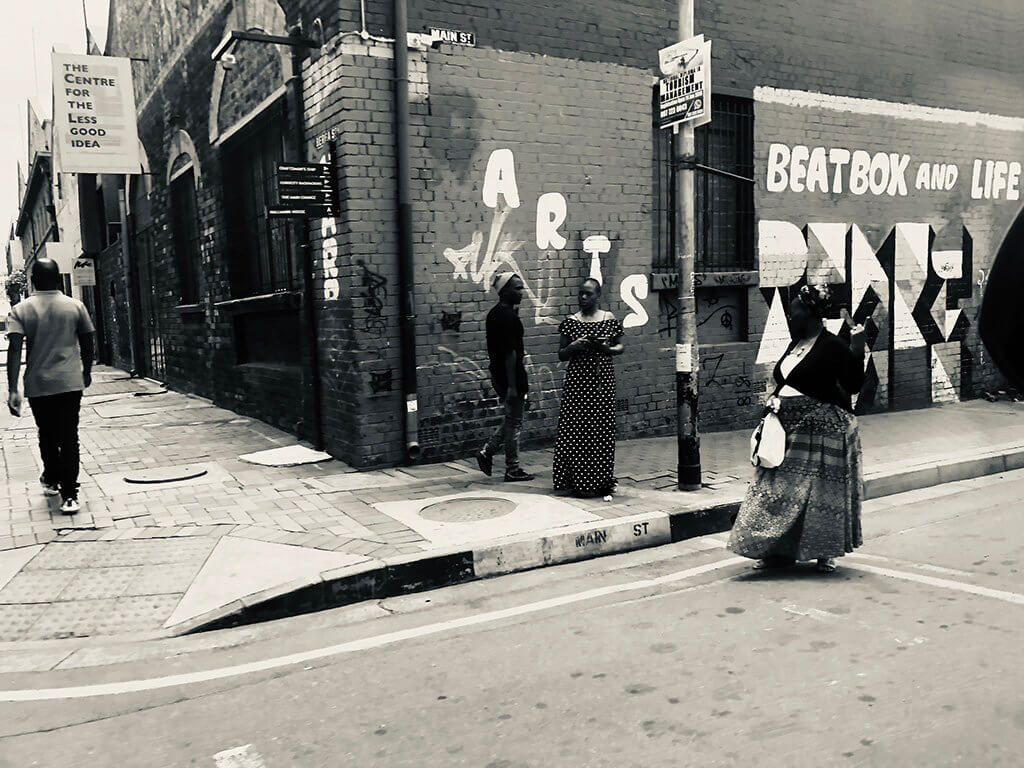 Street life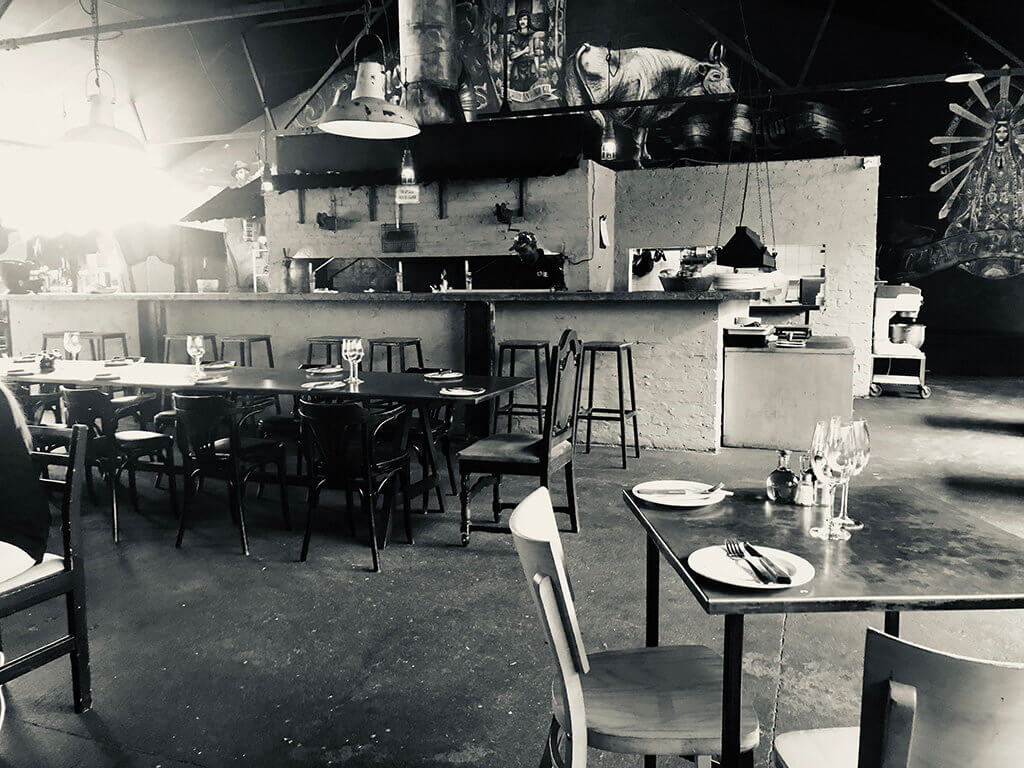 Che Argentine Grill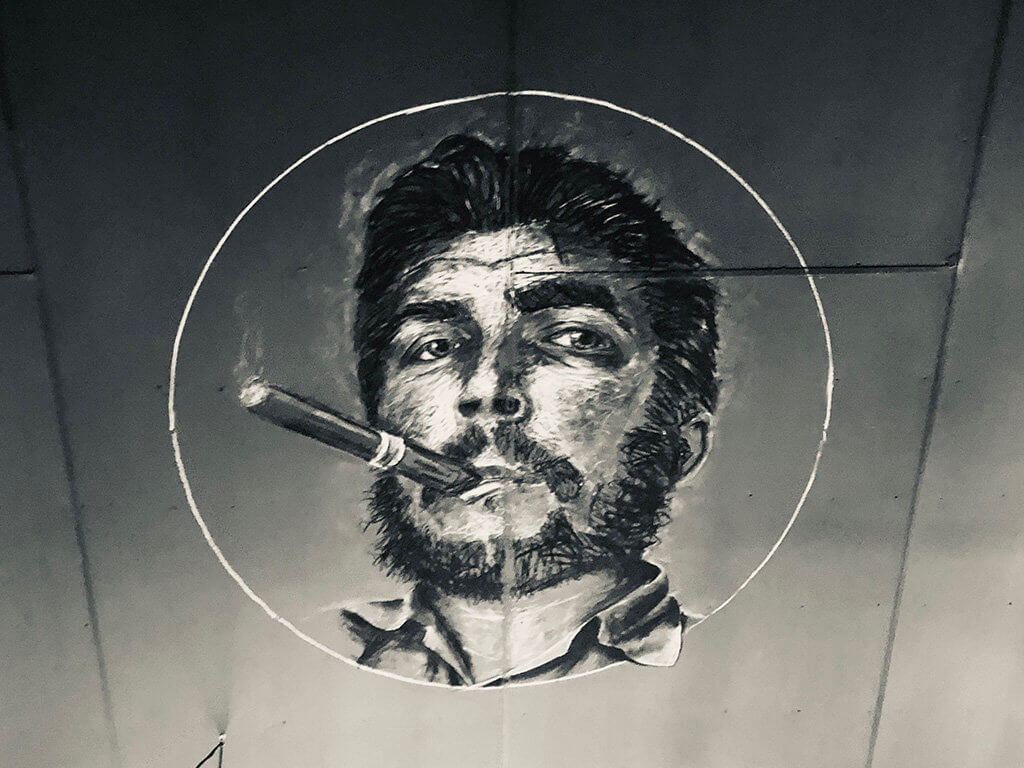 Great chalk art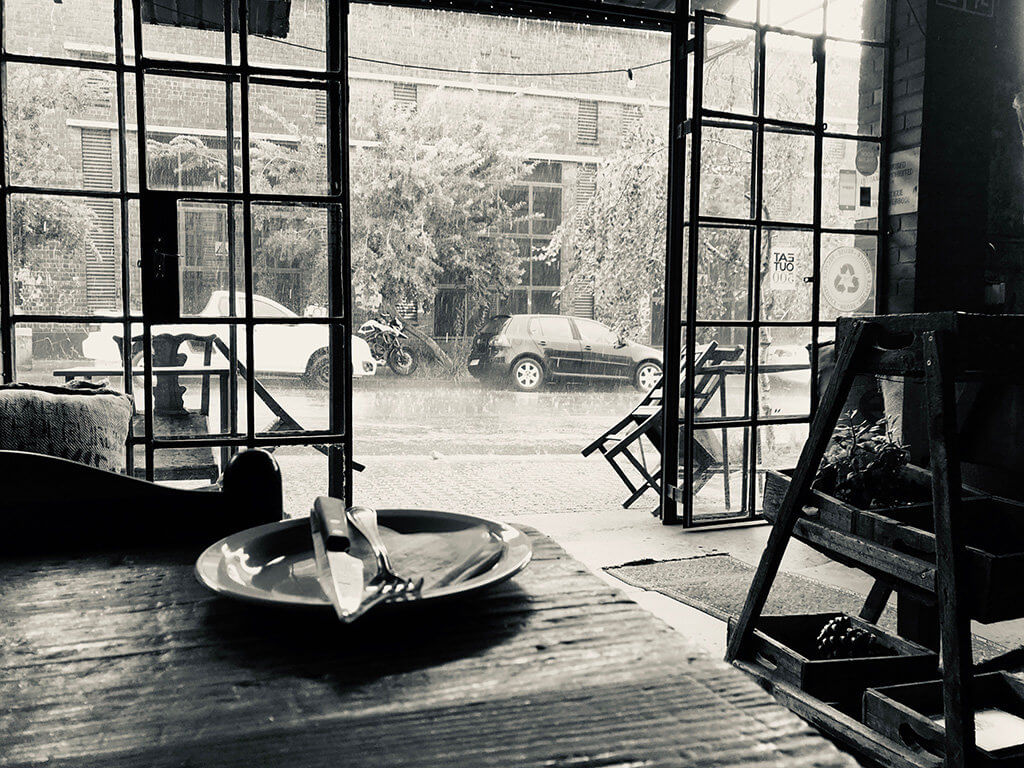 Mid afternoon shower
Post lunch portrait