5 ways of creating the loveable office desk
No.1
Clive Wilkinson Architects have created the 'Superdesk', a $300,000 structure that undulates around the office of marketing firm Barbarian Group.
It has 1,100 feet of unbroken polymer desk surface for employees to work at. It features arches and tunnels, which allow for meeting areas, quiet private sections and touch-down.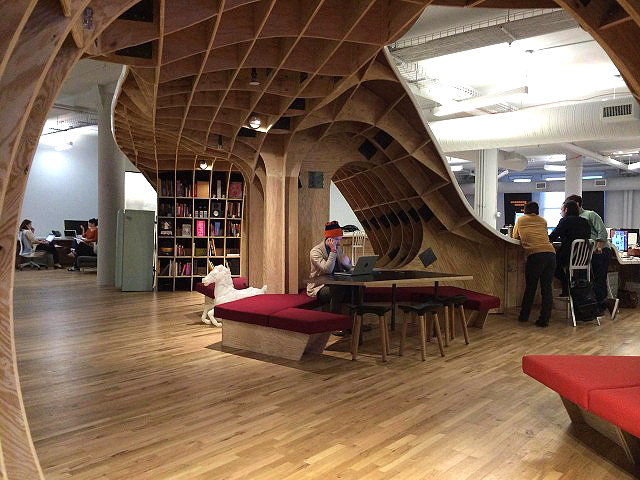 We love its bold organic nature, it's different, but it's also practical. You can touch down, have some quiet space, a brief meeting, lunch, or read – all along the journey of this amazing desk.
No.2
Save space with the K Workstation, made with bamboo-laminated plywood to create a flowing, efficient workspace. Made by MisoSoupDesign, it is an elegant design for small offices. Not so much super more subtle and sensible.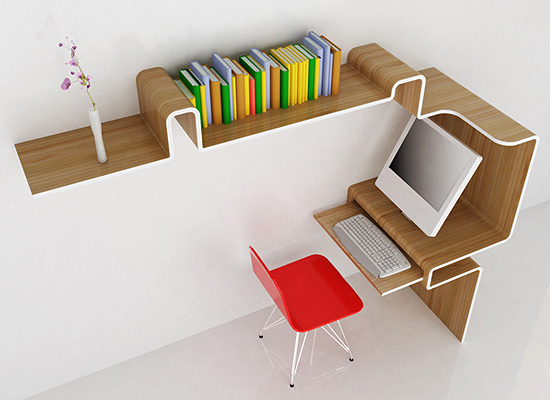 No.3
Kruikantoor combines the Dutch words for wheelbarrow and office. It is a portable desk unit made from EPS foam, consisting of two chairs, a table, electricity connection and storage. It might be a bit wacky and quirky-looking but it's a step in the right direction - well if you're in the world of agile freelance work!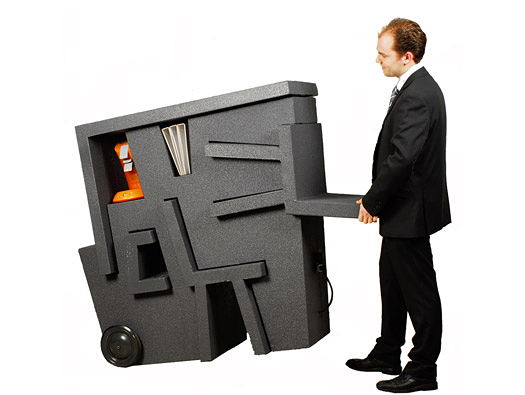 No.4
We also liked Michael Bambino's Tambour Table, keeping clutter to a minimum through its flexible tabletop compartment. Very minimal.
No.5
We met this furniture designer at the Clerkenwell Design Week and when you see and touch this piece in real life it's amazing. His name is
Robert Scott
.
The piece is sculpted using a combination of hand carved stack lamination and laminate bending, creating wonderfully tactile shapes and surfaces. We loved it!