Creating a buzz in education
If you're involved in education then you'll know that the short winter days can be difficult to motivate people.
As part of our 'Surviving work 'til the sun comes back' here's 4 threads to help make your education environment more creative.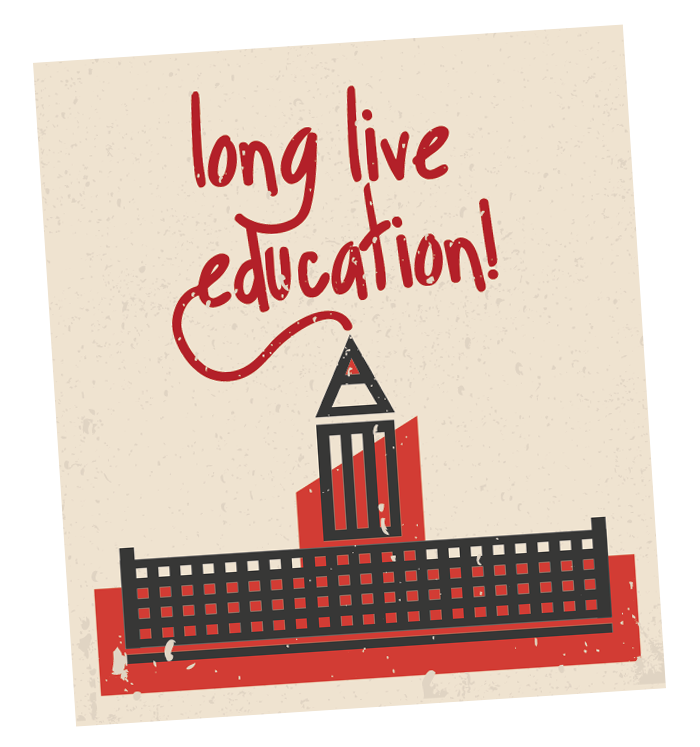 1. Design for people
If you have the opportunity to impact your physical space then make sure it's human. We all respond to environments that inspire, challenge and nurture. How does the design of your space engage your team and your audience? Does it ask questions? Does it inspire and stimulate people to think differently? Think about great experiences you've had; a surprising retail space or engaging gallery or museum visit - how can you use this inspiration in your space?
---
2. Stories that engage
We usually tell stories that interest us. Think about it - when was the last time you talked about the colour of your favourite coffee house's logo - never! But I bet you talk about the reasons why you love going there - a warm greeting, comfortability and most of all good coffee. So think about your educational space - what stories do you want people to tell? Make sure you set the tone of the story behind your organisation.
---
3. Creativity + Technology
Most of us own more powerful personal technology than our organisation can provide. So how can you build on that? Create engaging communications that build on flexible IT opportunities that reach out to your education audience. Don't be limited by outdated IT, young students will find a way round so make sure you are ahead of the game. There are lots of free tools to help you communicate online.
---
4. Positive culture
And finally we all know what a bad culture feels like but a positive culture releases energy, enthusiasm and productivity. Through these winter months focus on how you can create a positive attitude in your education environment. Look at the core values of your organisation and bring them to life. Remind people everyday why they turn up. Use creativity to make space work for you. Draw out the authentic truths and golden nuggets that help your audience understand why they are here and motivate them to give their best.