Tom Dixon at Clerkenwell
A visit to Tom Dixon's latest exhibition at St Jame's Clerkenwell brings a refreshing partnership.
The product design and furniture is sensitively positioned throughout the church. The wooden pews and ornate stain glass provided a vibrant back drop for Dixon's work.
Personality, people and place
So where was the personality people place connection coming from?
What was interesting about the visit was that people adopted a quiet peaceful mood as they walked around. There were no signs saying shh! No gallery staff saying you can't take pictures. Yet people adopted a peaceful considerate approach throughout the venue.
What was at play to create this atmosphere? Was it the subtle and well branded exterior wayfinding? Was it the Clerkenwell clad young people collecting business cards on the door, or the site of the church administrator seen quietly working though the glass windows of her book filled church office?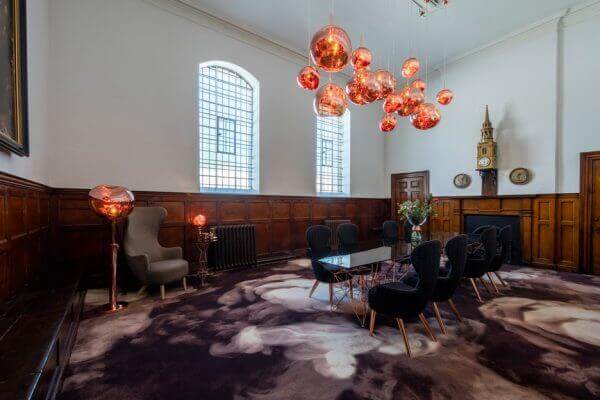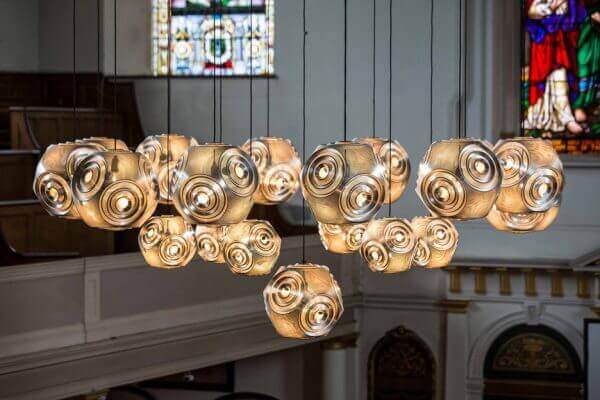 What was so great?
I think the success of this great show probably began way before the doors even opened. Dixon must have created a bridge to the church leadership in the vicar Andrew Baughen. In fact a friend who knows the vicar mentioned they had found mutual ground in exploring the show being held in the church. This is a partnership which has been carefully agreed, the church permissioning the artist to explore the building and the artist sensitively adding a layer to the church rather than dominating or taking over.
The personality of this show does make a strong connection to you as you visit and it does that because two groups of people have worked hard together to think about the experience jointly, probably putting differences aside and choosing a united way to do the show.
I could be wrong, but we felt that this show was a great example of people working together to connect personality, people and place.
Find out more...
Images courtesy of Dezeen