Here's a guest Blog from our good friend Matt Bird
Secret 49: Be your own brand
I recently purchased a new bicycle for my wife. She was drawn to the striking pink colour scheme and the seat that looked as comfortable as an armchair, while I fell for the little enamel badge that was attached to the front. It belonged to a brand that oozed the classic English manufacturing values of elegance and trustworthiness.
Branding goes a lot further than bikes and phones, and there's even a case for suggesting that each of us is our own personal brand. According to international business guru Tom Peters, our most important job is to be head marketer for the brand called you. Whether you are a corporate career executive or a high risk entrepreneur, building your personal brand – creating, maintaining and communicating the essence of what you are about – is one of the critical components in your success. It may help you to consider your own brand by asking the following three questions:
What is it you do better than anyone else you know?
What do you want people to say about you when you are not in the room?
What is it that people actually say about you when you are not in the room?
The greater the alignment between the answers to these questions, the stronger your personal brand.
We constantly make decisions about other people based on the impressions they make on us. Everything from their work environment to their attire, their handshake to their conversational style, they all collide and combine to create an impression. And this is great news for you; by recalibrating the way you think, speak, write, dress and listen, you can dramatically change almost everything about how people perceive you.
ACTION:
Ask someone you know and trust to help you think through the three core questions in this secret – and do the same for them.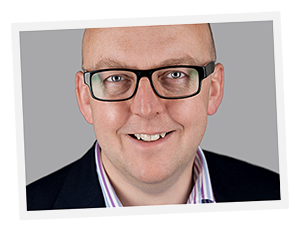 Matt Bird helps leaders and organisations build the relationships needed to achieve greater success. He is the creator of Relationology and works as a keynote speaker, trainer and coach specialising in new business development and client relationships. This blog is an extract from his new book 'Relationology: 101 Secrets to grow your business through the power of relationships' available now from Amazon.