Redesign of Invesco Perpetual European Head Office – approach
In 2015 Invesco and the RAW Brothers began their largest project together to date – a redesign of the Invesco Perpetual European Head Office. RAW Brothers worked with
AWA Advanced Workplace Associates
to help establish an overarching approach for the creative direction of this project. Our Personality, People, Place methodology sat alongside the AWA project roadmap. Data was gathered to measure the existing Invesco workplace performance and together we ran workshops and interviews to fully understand the business needs. Combined with the senior leaderships vision this stage was critical to shape the case for change and inform the design team.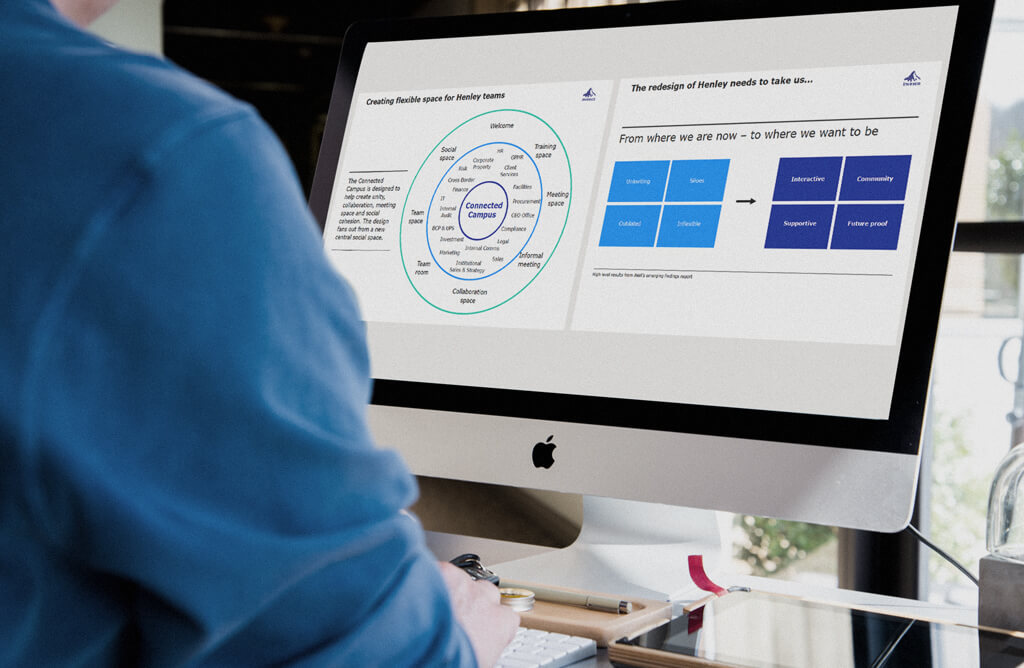 The strong indicators for change were that the organisation wanted to move from an outdated, inflexible, siloed environment to an interactive, supportive, community based one. The design has to future proof the campus into the organisations next phase of life.
In future posts we will look at concept, creative story, onsite journey, partners engaged, brand environment guideline and show you the finished project.
See other posts on this project:
If you would like to find out more or talk to us about this project or a project of your own please email: [email protected]