Redesign of Invesco Perpetual European Head Office – statistics and scale of the challenge
In 2015 Invesco and the RAW Brothers began their largest workplace project together to date – a redesign of the Invesco Perpetual European Head Office. The scale of this project produced some considerable challenges both in the design and construction of the project.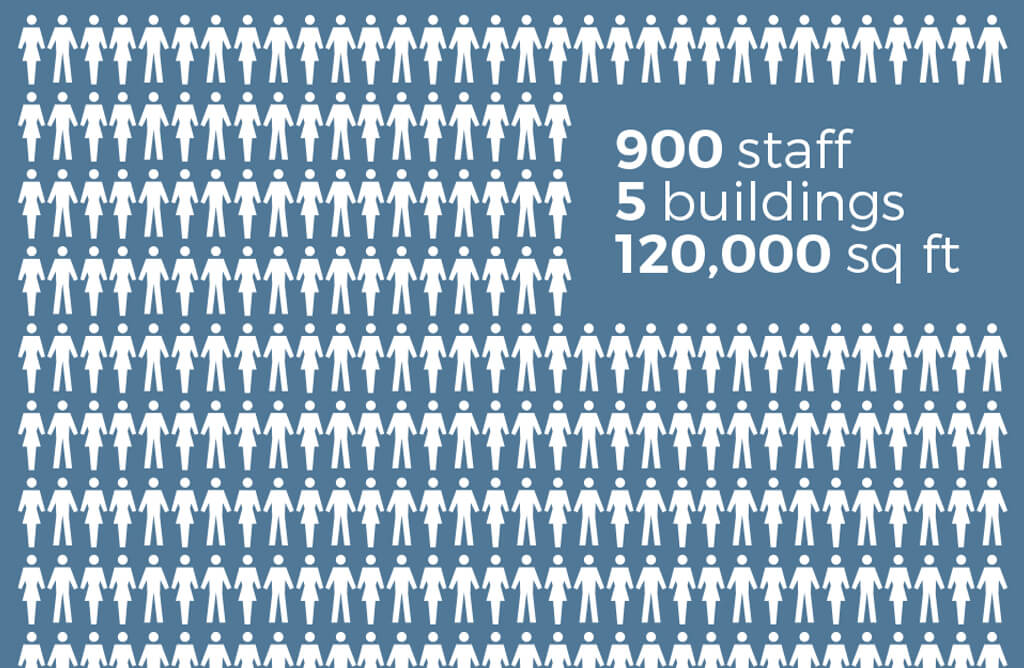 The redesign needed to accommodate the working styles and patterns of 20 departments with 900 staff. Our concept creates a flexible environment which encourages collaboration and knowledge sharing. The project schedule runs for 36 months with 7 phases of fit out and construction. The campus includes 3 large buildings with the complete refurbishment of a 4th central building for welcome and social space.
In future posts we will look at project approach, concept, creative story, onsite journey, partners engaged, brand environment guideline and show you the finished project.
See other posts on this project:
If you would like to find out more or talk to us about this project or a project of your own please email: [email protected]