Looking twice once again
People often ask us 'why the red photos in the forest?' When we get asked this question we know that photo shoot was the right thing to do, why? Because it has led to a conversation and that was the point of the 'red photos in the forest'.
Google search 'photo' and this is what an image search reveals...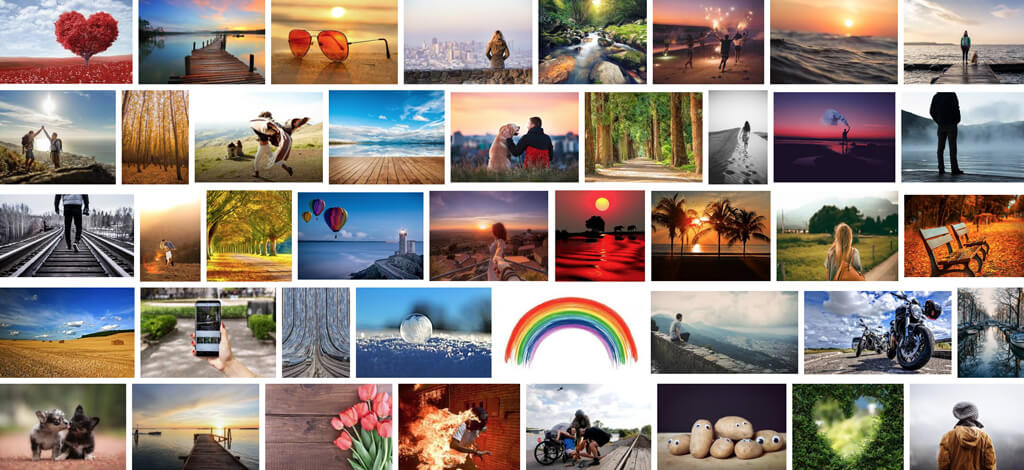 The results reveal nothing you would look twice at.
Add the word 'iconic' in front to make 'iconic photo' and the Google image search reveals something completely different...
Recently we were working with a group of students and we got on to discussing photography. We put the case forward for investing in good photography to help support the brand story.
We live in an instant photo culture, anyone can take a 'stylish' photo any time, any where. But so much of the photography we look at doesn't  make us look twice. It's style over content. The students were trying to get their heads round the concept of a picture is worth a thousand words. A great photograph does not equal an image that only looks stylish but rather an image that makes you look twice. An image that speaks to your brain and your heart. It makes you think and feel something powerful.
What are the contributing factors in the age of mundane image?
Disbelief – we don't believe an iconic photo is real so we disregard it as fake.
Fatigue – the mass mundane nature of photography causes us to disengage, we suffer from a kind of photographic fatigue syndrome.
Vision –  we have a generation that lack vision as the previous generation have failed to inspire them to stop and think about why they are taking (and that also mean 'taking' from Google) a photograph.
We could begin to solve this problem by dealing with number 3 first, inspire the next generation to go back and reclaim the iconic photo, to take a 'less is more' approach. Think about what you are trying to achieve and how an image can best support the message and story. That would start to address point 2, to decrease the amount of mundane uninspiring photography and begin to create empowering drama through the medium. This in turn then begins to address point 1, we build credibility, beginning to show genuine real powerful photography, reclaiming back the medium.
Alex Ferguson used to refer to this photo in his office, he would show it to a new player joining Manchester United and tell them it takes eleven men to make a successful team, you can't win a match with eleven goal keepers or eleven strikers.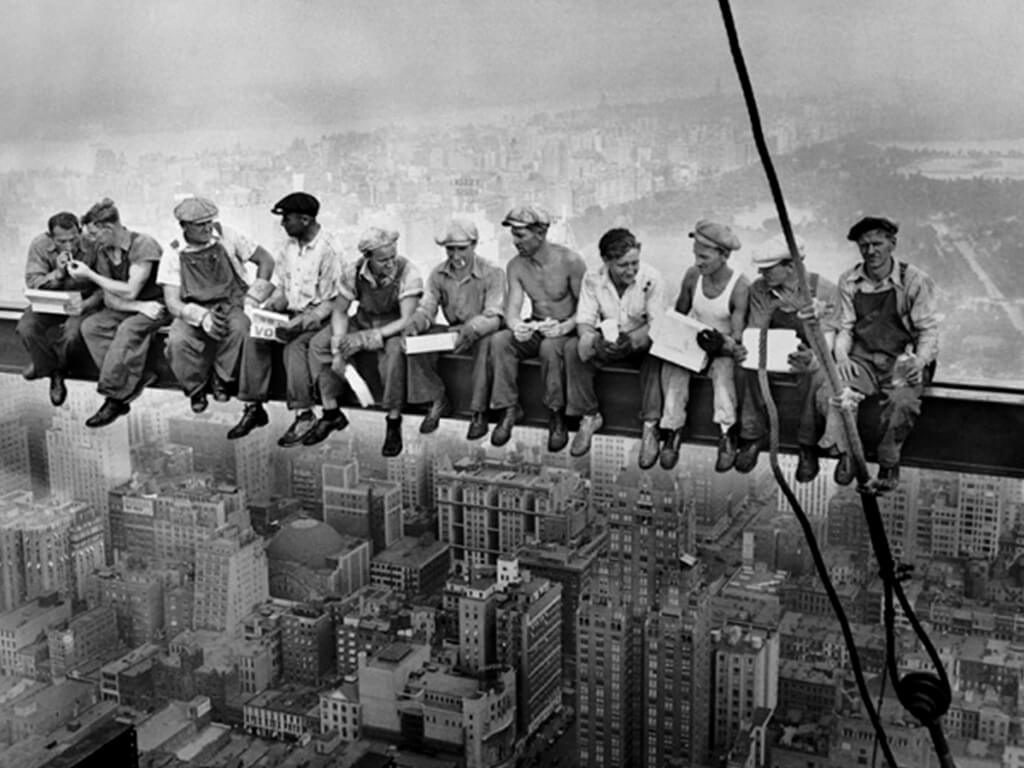 Photo: Formerly attributed to "unknown", it has been credited to Charles C. Ebbets since 2003 and erroneously to Lewis Hine. The Corbis corporation officially returned its status to unknown although sources continue to credit Ebbets. All trademarks acknowledged.
This image was taken in a riot in the USA, it proves the iconic image is still alive and well. One image that sums up the dualistic world we often find ourselves in and the madness that is acted out in the name of keeping the peace.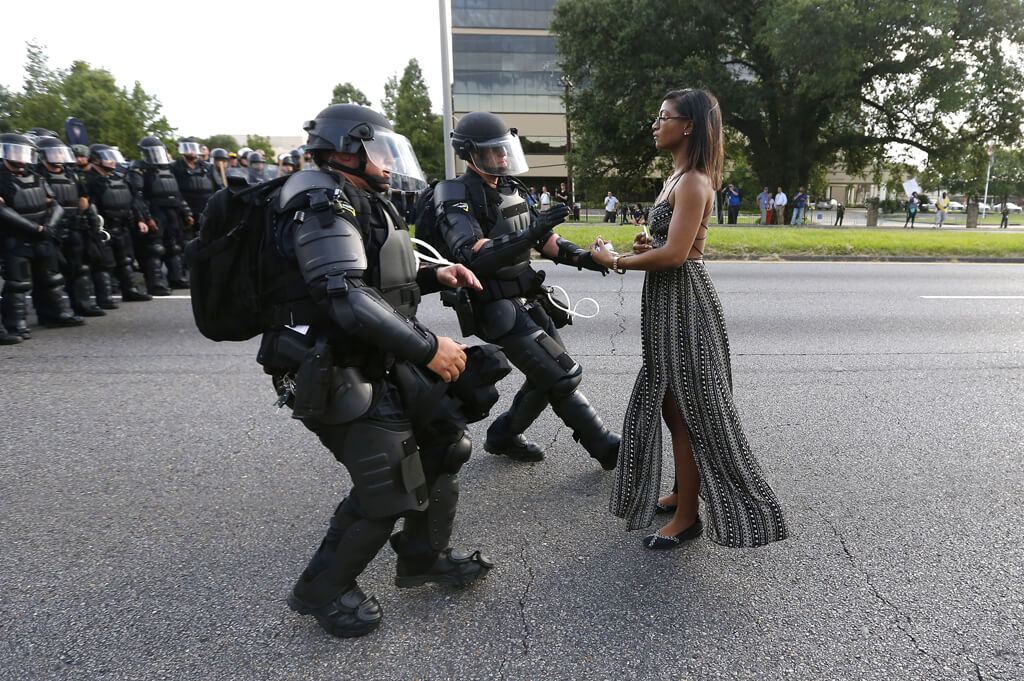 Photo: A demonstrator protesting the shooting death of Alton Sterling is detained by law enforcement near the headquarters of the Baton Rouge Police Department in Baton Rouge, La., on July 9, 2016 Jonathan Bachman—Reuters. All trademarks acknowledged.
We want to look twice once again. Of course this blog post won't reduce the amount of Instagram posts or the burgeoning hard disks of iPhones under the strain of millions of stored snaps. It's easy to reach for the quick and painless slick option of the latest royalty and cost free photo libraries. But we only end up with a content compromise for the brand story.
RAW Brothers want to tell strong brand stories so we are encouraging each other to be bold once again when it comes to the use of the photographic medium.
Talk more with us at RAW Brothers